In anticipation of one of the most bat-themed video games of the year, the cast and crew of Gotham Knights sat down at San Diego Comic Con to spill secrets about the protectors of Gotham City. Here's what we found out:
EXPECT A CHANGE IN THE BAT-US QUO
We knew from the first trailer that Batman's shuffled off this mortal bat-coil—but those of us familiar with the caped crusader's escapades had trouble believing Batman was really gone. Surely, it would all be a terrible trick! Surely we'd see him again!
Not so, said Gotham Knights Creative Director Patrick Redding: "Batman is dead. Dead, dead, dead. He's dead at the start, he's dead at the end."
Patrick noted that this was important for the evolution of the characters in the game… and Gotham itself. Said Patrick, "We really start from a position of asking the question: what happens to the status quo of Gotham city when it loses its main protector?"
But don't think that the game's focus is going to be about finding someone to fill the bat-shoes. Said Narrative Director Ann Lemay, "It's not about who gets to be Batman. They've just lost their mentor, their father figure… And that's really where we wanted to bring that first foundational aspect… this is about four individuals, four people who have lost someone important to them." Will this ragtag group of heroes be able to overcome their grief and step up to save the city? Well, they'll have to try—because there's a brand new threat swooping in.
IT'S GONNA BE A HOOT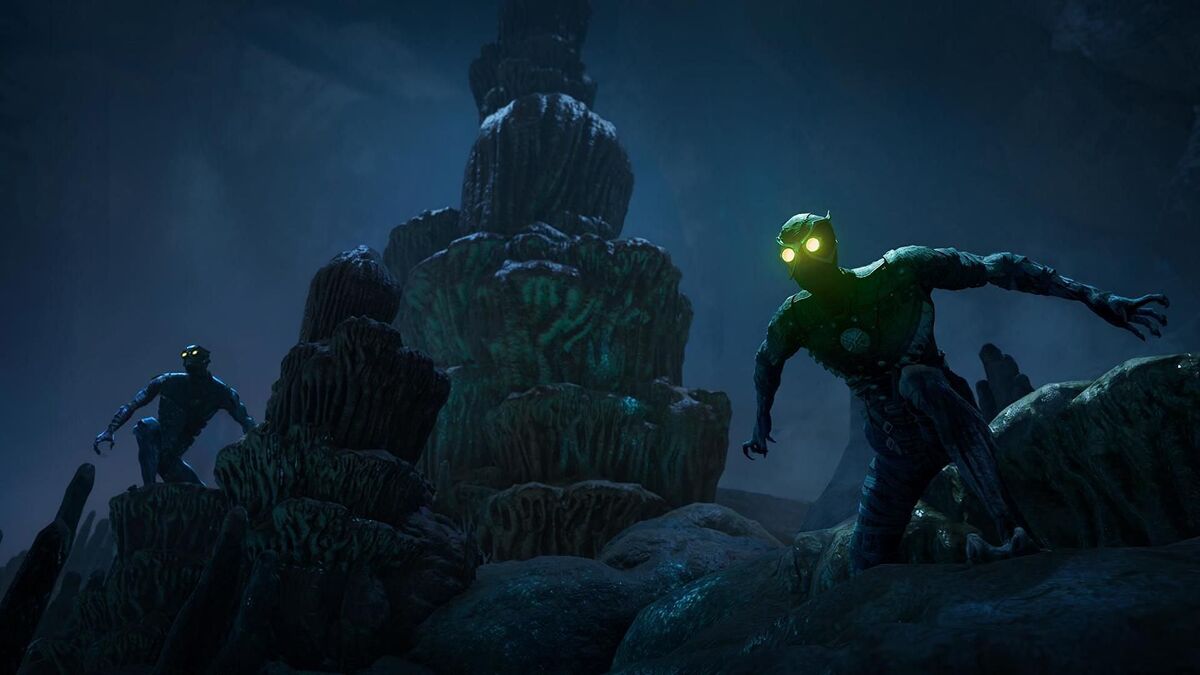 Surprise guest Scott Snyder arrived at the panel to introduce the baddies that Team Bat will be taking on: the Court of Owls, a centuries-old aristocratic society whose power and influence is embedded in the very structure of Gotham itself. Though previously believed to be a myth, the Court of Owls will prove itself to be a very real threat in Gotham Knights, taking on protagonists Batgirl, Nightwing, Robin, and Red Hood, and fighting for control over the gloomy city they all call home. Gamers can expect to take on this mysterious society, as well as several other popular Batman villains still to be announced.
A CLOSER LOOK AT BATGIRL
Speaking of Batgirl: we got a closer look at Batgirl! The SDCC panel was the perfect opportunity to show off the brand new Batgirl gameplay trailer, giving fans insight into the top-notch melee skills of beloved character Barbara Gordon. Actress America Young spoke on her experiences playing Batgirl:
"To bring Barbara Gordon to life, at this point in her journey… was such a gorgeous brilliant challenge. The writing of the game helped tremendously, all the conversations we had… how to honor every different version of her that existed. All of that is important to who she is as a character, and none of that should ever be ignored."
CHOOSE YOUR FIGHTER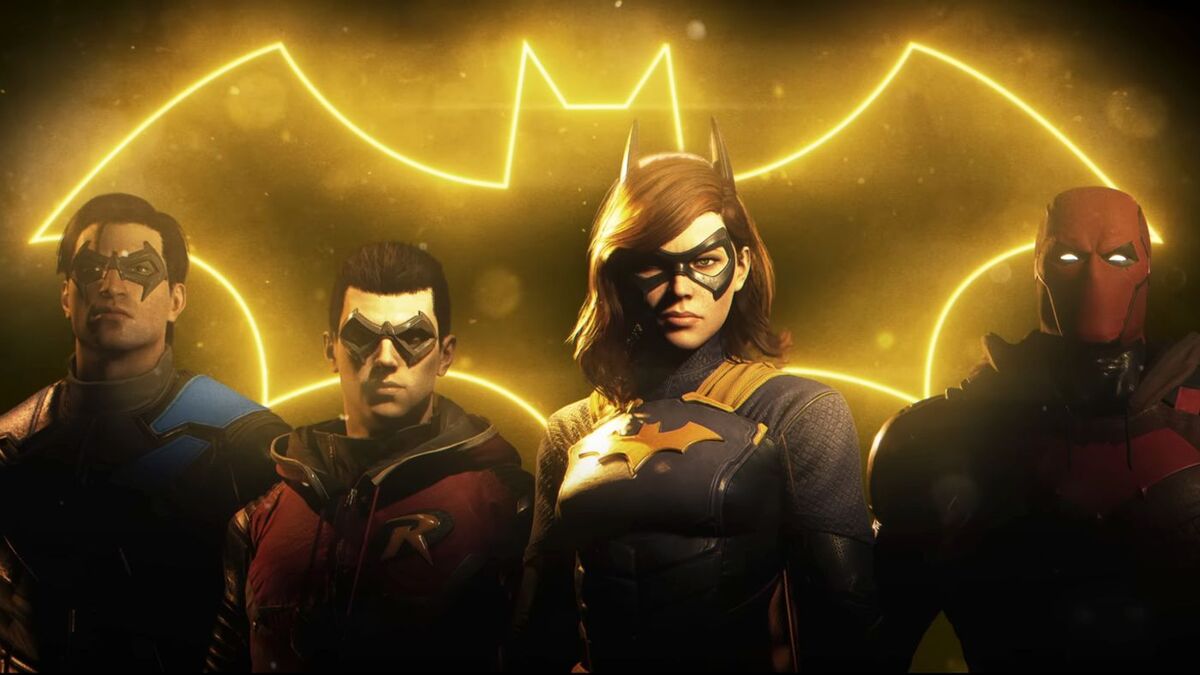 Players can look forward to a highly customizable gameplay experience, with each of the protagonists specializing in a different playstyle. More of a brawler? Red Hood may be your character of choice. Is stealth your speed? Robin's a good choice—if you can find him. Want a great ass? Well, Nightwing's got the ass for you.
Depending on which character (or characters) you play as, there will be unique dialogue for each scene. Batgirl and Nightwing will respond to the same situation in entirely different ways, meaning you'll want to play this game multiple times to experience everything it has to offer. Said Ann, "Because we're doing a game with four characters, we have to make sure we treat each of them fairly." Each character fights with different weapons, and (based on what we've seen in the trailer) will have several skins, meaning you can also customize your visual experience. Holy multiple character costumes, Batman!
MASK OFF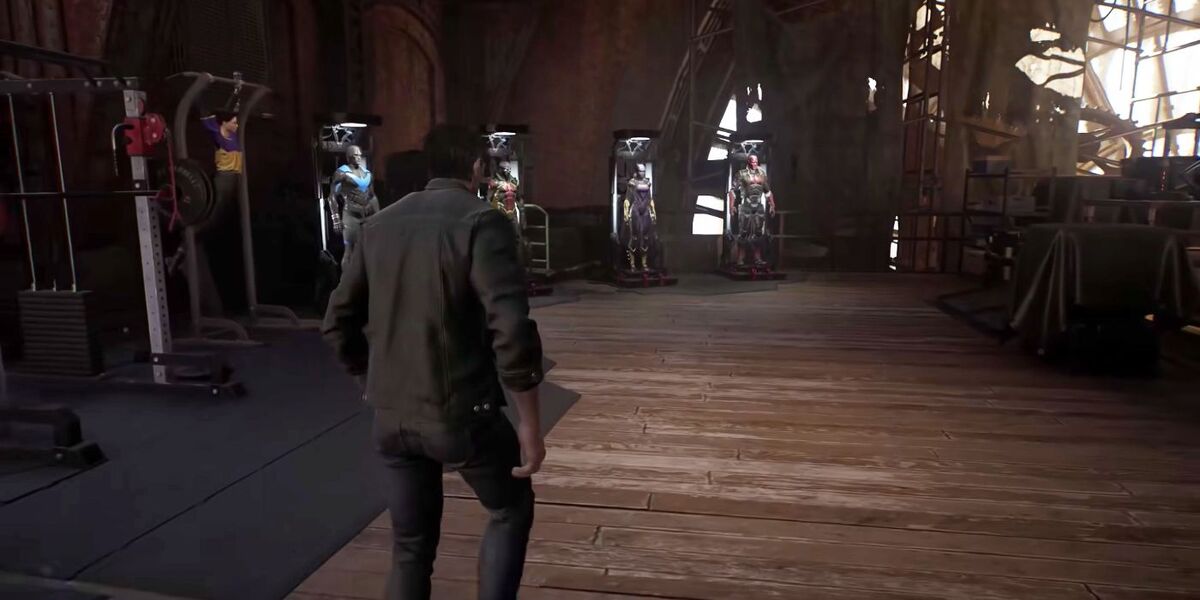 When the heroes aren't fighting bad guys and saving the city, they're spending their time in Barbara's main hangout, the Belfry. This is where they'll prep for missions, craft items, tune up the Batcycle, and just hang out. Above all, the team felt it was important to get to know the protagonists as people—not just superheroes. Cinematic director Wilson Mui explained, "That was a certain aspect we wanted to push in the game: what are the heroes like outside the mask?"
–
Gotham Knights is set to release on PC and console Oct 25, 2022, and it's going to be a long wait—there's a lot to look forward to. For more information about Batman and the rest of the DCEU, visit Fandom's DC Database!