There are a few special things to note about Mission: Impossible – Dead Reckoning Part One as it hits theaters. The first is that it's the franchise's first go at a two-parter ever since it all began back in 1996, with Dead Reckoning Part Two currently set for release on June 28, 2024.
The second cool item is one for the true fans. Actor Henry Czerny, after nearly 30 years, is back as Eugene Kittridge, now the former boss of the IMF. Kittridge may not be the most integral player in the franchise but his adversarial role in the first film was very memorable, especially his "sit down" with Tom Cruise's Ethan Hunt when it was revealed that Ethan was being framed for the murder of his own team (the first of many times Ethan would be framed over the years).
This meaningful "Kittridge, you've never seem me very upset" moment was prominently used in trailers and commercials for the movie, while the film itself concluded with Ethan, with his name now cleared, seemingly being sent a new mission by Kittridge.  Yet when the bulk of this entire cinematic world seemingly changed in the very different Mission: Impossible II four years later, Kittridge was out. And even when the series started having a much better memory of its own past and began reusing more supporting cast members, there was still no word on Kittridge. But he's back now, making us wonder just who else could make a return to the series, even after considerable amount of time has passed for many.
Dead Reckoning Part One is bringing a lot of fresh faces into the franchise – like Hayley Atwell, Esai Morales, Pom Klementieff, and Cary Elwes – plus recurring cast members Ving Rhames, Rebecca Ferguson, and Simon Pegg, but as we look to what could come next, there are still a few loose ends to possibly, hopefully include. This is our rather impossible Mission: Impossible wish list of characters we'd love to see return to the IMF fold.
Swanbeck
Previous Appearance: Mission: Impossible II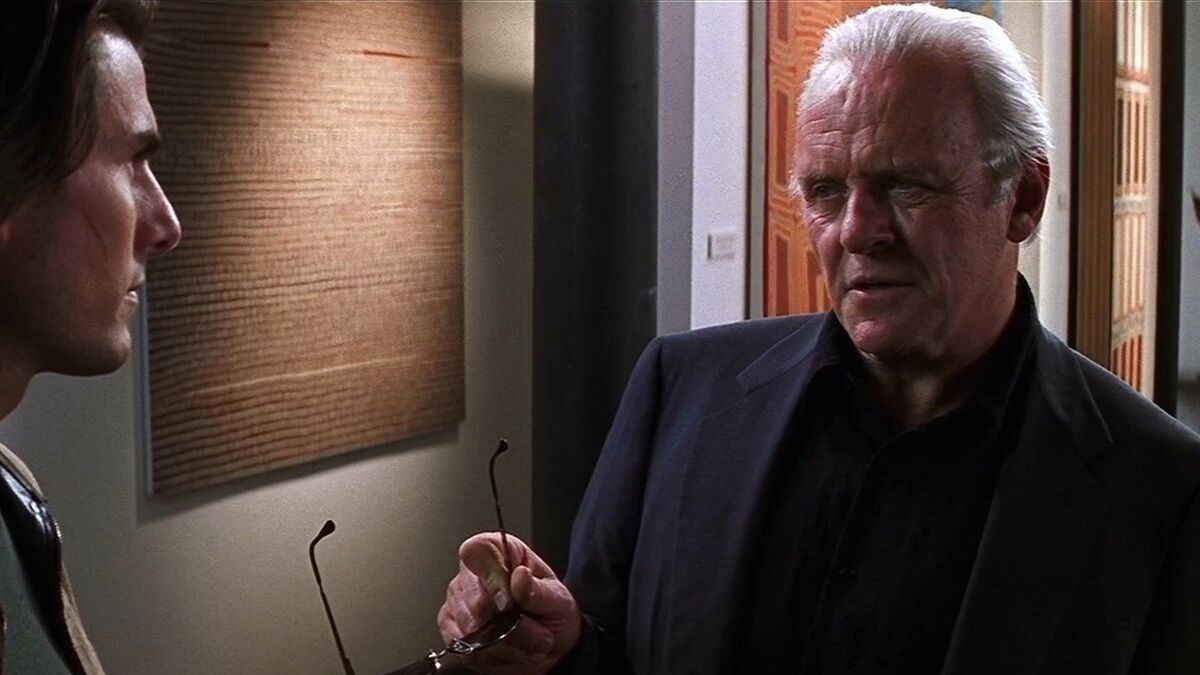 Sir Anthony Hopkins appeared in 2000's Mission: Impossible II — albeit very briefly — as IMF boss Swanbeck. He pulls Ethan Hunt back into the mix, stealing him away from his perilous rock-climbing retreat, to send him after a rogue IMF agent trying to steal a super-virus.
Hopkins gets to say the meta line "Well, this is not mission difficult, Mr. Hunt, it's mission impossible," but that's most of his contribution to the series, beyond some unfortunate casual sexism. Ethan would continue to have more revolving door IMF bosses, and the vast majority would be one and done appearances prior to Kittridge's return, except for Alan Hunley – and things didn't go so well for him the second time out. But it feels like there's plenty more you could do with someone like Hopkins, which is why we'd be stoked to see Swanbeck come back in for a swan song.
Sure, M:I II tends to be most fans' least favorite flick in the franchise, but that doesn't mean there aren't salvageable elements. And Anthony Freaking Hopkins could easily be one of them.
Nyah Nordoff-Hall
Previous Appearance: Mission: Impossible II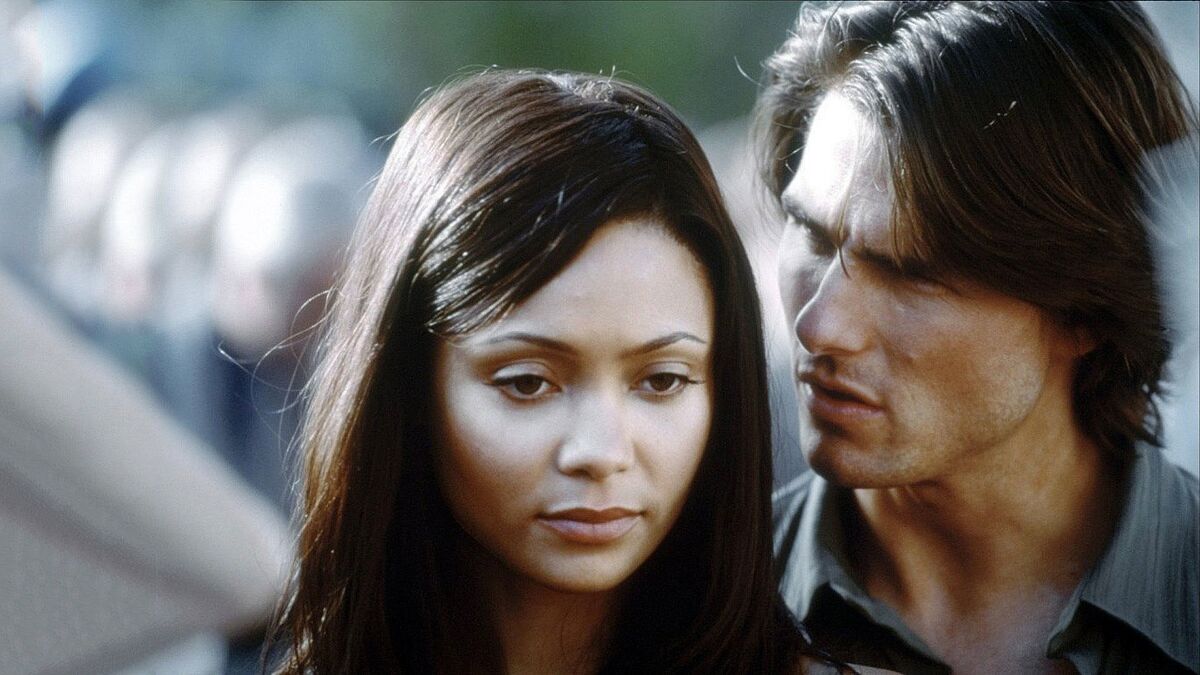 Even as the series has begun to have more continuity and links to the past, Mission: Impossible II remains pretty much ignored by all subsequent installments, but if we had to choose one character from M:I II to make a return, it would definitely be Thandiwe Newton's Nyah, who's both Ethan's love interest and IMF pawn in the film, as he uses her to find her virus-seeking ex-boyfriend, Sean Ambrose, all while falling hard for her. Nyah's a professional thief so there'd always be room for her on Ethan's team and under better circumstances (and in a better movie) she'd be a great addition to the IMF crew.
In the following Mission adventure, Ethan was in love with another woman, who he'd marry, making Nyah a seemingly distant memory in the process, despite M:I II ending with Ethan and Nyah still together. Ethan's wife Julia, played by Michelle Monaghan, has been the only love interest to appear more than once — unless you count the attraction between Rebecca Ferguson's Ilsa Faust and Ethan that's never been acted upon — so an encore for Nyah would be pretty sweet, both to explain what happened to her in the first place and to allow Newton to do more with the character.
Yes, it just so happens that the two M:I II actors we'd love to see come back were eventually also stars of HBO's Westworld. Coincidence? Yes, absolutely. But it's still a fun tidbit.
Zhen Lei
Previous Appearance: Mission: Impossible III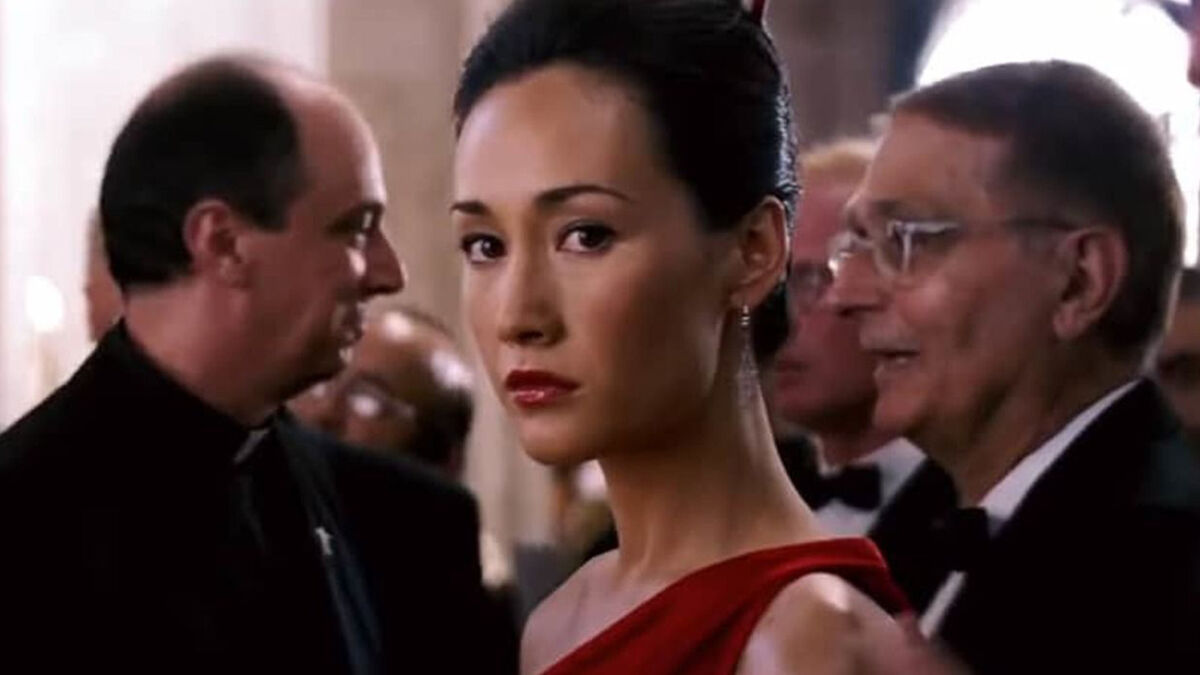 For a few films now, Ethan's had a more stable, dependable team, but to get there we've had to meet and then ditch a few IMF'ers, including Maggie Q's Zhen Lei. Zhen was introduced in 2006's Mission: Impossible III, which changed a lot for the franchise, kicking off an era of care and continuity that hadn't been the vibe previously.
Director J.J. Abrams gave Ethan a core crew, one that he worked with for most of the story, after the first two movies had showcased him going at things alone(ish) and the "team" aspect of the M:I franchise became a much more central conceit beginning with this film. That being said, a bunch of likable characters from M:I III never came back, even as the series give us both Julia and Simon Pegg's Benji Dunn, along with the only constant since the start of the series beyond Ethan, Ving Rhames' Luther Stickell.
Zhen was an integral part of IMF's efforts to stop Philip Seymour Hoffman's arms dealer, Owen Davian, from obtaining a dangerous weapon, even distracting him so well at the Vatican that Davian could be captured and copied. But M:I III was the end of the line for her… so far? Maggie Q has continued to show her action prowess in projects like Nikita and The Asset, making us hope she can once more return to fight for the IMF.
Declan Gormley
Previous Appearance: Mission: Impossible III
Rounding out Ethan's IMF crew in M:I III was pilot Declan Gormley, played by Jonathan Rhys Meyers.
He's there in Berlin helping Ethan escape with kidnapped IMF agent, and mentee, Lindsey Farris (Keri Russell), even being one of the few to witness her tragic death and then his skills are used again in the Vatican and Shanghai, but like Zhen Li, he never made it back into another movie mission.
Ethan doesn't seem to have a good track record with returning pilots, though, as John Polson's unremarkable Billy – you don't remember Billy!? – from M:I II, also never got a second go-round. But given a choice, the charming Declan's the guy we'd want to see once more fly Ethan in and out of danger.
Theodore Brassel
Previous Appearance: Mission: Impossible III
The IMF head honcho in M:I III was Theodore Brassel, portrayed by Laurence Fishburne. Brassel was a hard-headed man who managed to lure Ethan back into the IMF, despite our hero having returned into domestic bliss, with the bait of avenging the death of Ethan's star pupil, Agent Farris, and stopping a world-wide catastrophe.
Fishburne was great in the role, though, like other IMF heads, Brassel falls into the old trap of thinking Ethan, out of nowhere, betrayed his country and sided with a ruthless arms dealer, sending our main man back out on the run. Brassel also doubled as a red herring in M:I III since he was the one Agent Farris suspected of being the mole (when it was actually Billy Crudup's Musgrave).
Of course, it would be amazing to see Fishburne come back so, hey, maybe there's like a retirement community specifically for ex-IMF bosses? It can be Brassel and Swanbeck, plus Tom Wilkinson's unnamed IMF Secretary from Ghost Protocol and Alec Baldwin's Alan Hunley from Rogue Nation and Fallout… Oh wait, those last two got killed. But with Kittridge now back, he could definitely get together with Swanbeck and Brassel still to share Ethan Hunt stories. Make it happen, Christopher McQuarrie!
The Contact
Previous Appearances: Mission: Impossible, Mission: Impossible – Ghost Protocol
Some may not have realized it, but Mission: Impossible – Ghost Protocol brought back a very specific henchman from the first movie.
Die Hard and The Living Daylights' Andreas Wisniewski played a tall, blonde, long-haired underworld go-between with no name. First, this dude was the contact for Vanessa Redgrave's arms dealer, Max, and then, three movies (and 15 years) later, he stooged for an arms dealer named The Fog. The reason for this was that, behind the scenes, Max was actually supposed to return in Ghost Protocol, but a deal couldn't be reached with Redgrave, hence the Fog taking her place in the story. But they'd already shot footage with Wisniewski returning as The Contact to establish Max's return, so there you go. A henchman accidentally working for someone else.
But now the movies have a chance to make a more familial connection. Max's daughter, Vanessa Kirby's Alanna Mitsopolis, AKA the White Widow, is a part of the series, having been first introduced in Mission: Impossible – Fallout, and it would be great to see this guy keeping it all in the family and working for her now. She is an arms dealer after all, and she and her brother, Zola (Frederick Schmidt), are back in Dead Reckoning Part One. So hopefully she's keeping in contact with The Contact.
Jane Carter
Previous Appearances: Mission: Impossible – Ghost Protocol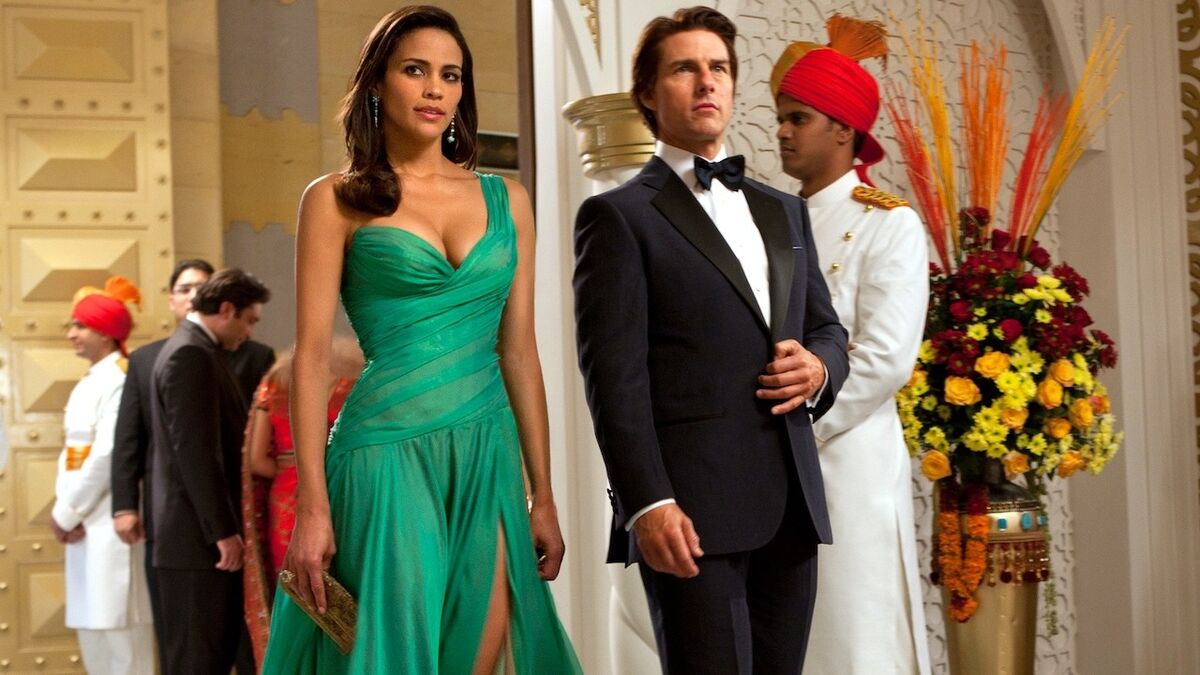 Like Zhen and Declan before her, IMF Agent Jane Carter was an important IMF agent who never got a second mission. And it's a shame, because Paula Patton's character was a bit more complex and layered than some of the others working alongside Ethan, introduced on a quest to both save the world and exact revenge, after her lover, follow IMF agent Trevor Hanaway (Josh Holloway), was killed in the opening of Ghost Protocol.
Because of this, Agent Carter (not to be confused with Agent Carter star Hayley Atwell now joining the franchise) was a unique addition to the team. She was her own boyfriend's handler when he got killed, so for this particular mission she was learning to be a full field operative in the moment, and on the run, making dire mistakes sometimes too. It was a good bit of chaos to throw into an already impossible mission.
Sometimes when characters don't return it's not for lack of trying. Christopher McQuarrie, who's directed all the Mission films since the fifth one, has said he had considered bringing back both Paula Patton and Maggie Q for Rogue Nation, but the scheduling didn't work out.
William Brandt
Previous Appearances: Mission: Impossible – Ghost Protocol, Mission: Impossible – Rogue Nation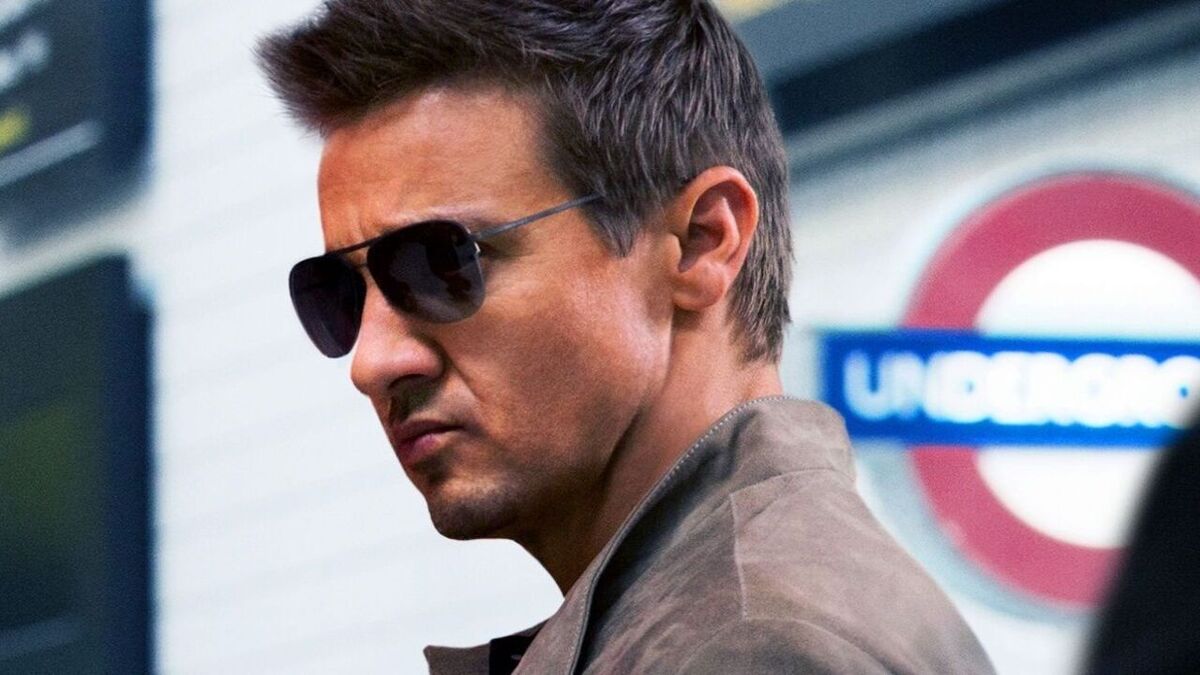 Unlike Paula Patton's Carter (and indeed almost everyone else we're talking about, The Contact aside), Jeremy Renner's intelligence analyst William Brandt actually did back for one more movie after being introduced in Ghost Protocol. Both Brandt and Carter were somewhat fishes out of water in that film, giving Ethan an extremely ragtag team, though Brandt carried a few secrets with him. As it turned out, Brandt wasn't always the career desk jockey he appeared to be and had previously been a rather highly skilled field agent in his own right.
Brandt was integral in tying Mission: Impossible III to Ghost Protocol, as we're meant to think, for the entire movie, that Julia's been killed in between films, sending Ethan into a reckless spiral. And it turns out Brandt himself feels responsible for getting her off'ed, which is why he had taken a less active role until now. It all comes together wonderfully at the end when Ethan reveals to Brandt that Julia is actually still alive and living with a new identity.
Mission: Impossible – Rogue Nation used Brandt differently, as Ethan yet again became a global fugitive, while Brant speaks with the government on the IMF's behalf, before joining Ethan back in the field. Notably, Brandt became the first active agent since Luther and Benji to get a return gig, though at the time of Ghost Protocol's production, the talk was the that Renner was being positioned to possibly take over the franchise entirely from Tom Cruise. That clearly never happened, but Renner was a lot of fun in this role and it's too bad his run came to an end.
Renner is currently working hard to rehabilitate his body after a bad accident and injury, but it would be fantastic to see him in the M:I series again down the road, especially if there are more Mission movies after Dead Reckoning Part Two.
---