James Gunn made good on his promise to let fans know he and Peter Safran's big DCU plans in January by announcing – in the nick of time, on January 31 – many of the projects headed our way from "Chapter 1" of this new era, which is titled Gods & Monsters.
Naturally, with all the movies and TV shows announced, some featuring recast DC icons and some showcasing more obscure characters (Gunn's signature), the DC Fandom Wikis went up, up, and away and saw a super-surge in traffic.
Many of the Gods & Monsters projects were surprising, though Fandom readers reacted with optimism. "Not what I would've started with, but I'm interested to see where it goes," wrote A Ghost Most Grim on the DC Comics Wiki.
Some were excited for Green Lantern Corps' John Stewart getting his time to shine outside of animation in the HBO Max series Lanterns. "One of my all-time favorites is finally going to be adapted to live-action: John Stewart of the Green Lantern Corps. I grew up with him on JLU and have always waited for him to make his big live-action debut," said Spider-Man16.
Out with the Old, in with the Bold
Four of Fandom's major DC wikis – those being the overall DC Comics Wiki, the DCEU wiki, the Batman wiki, and the Superman wiki – all saw increases in readership overnight, with the DC Wiki seeing a quick increase of 32%.
The DCEU Wiki meanwhile saw an even bigger 88% surge after the DCU news. Obviously, Gunn's announcement focused mostly on his new projects but he did open up his video with remarks about the four remaining DCEU-originated films that are slated for 2023 — the ones he had no involvement with during their inception — and how they were connecting those projects to his massive Gods & Monsters catalog.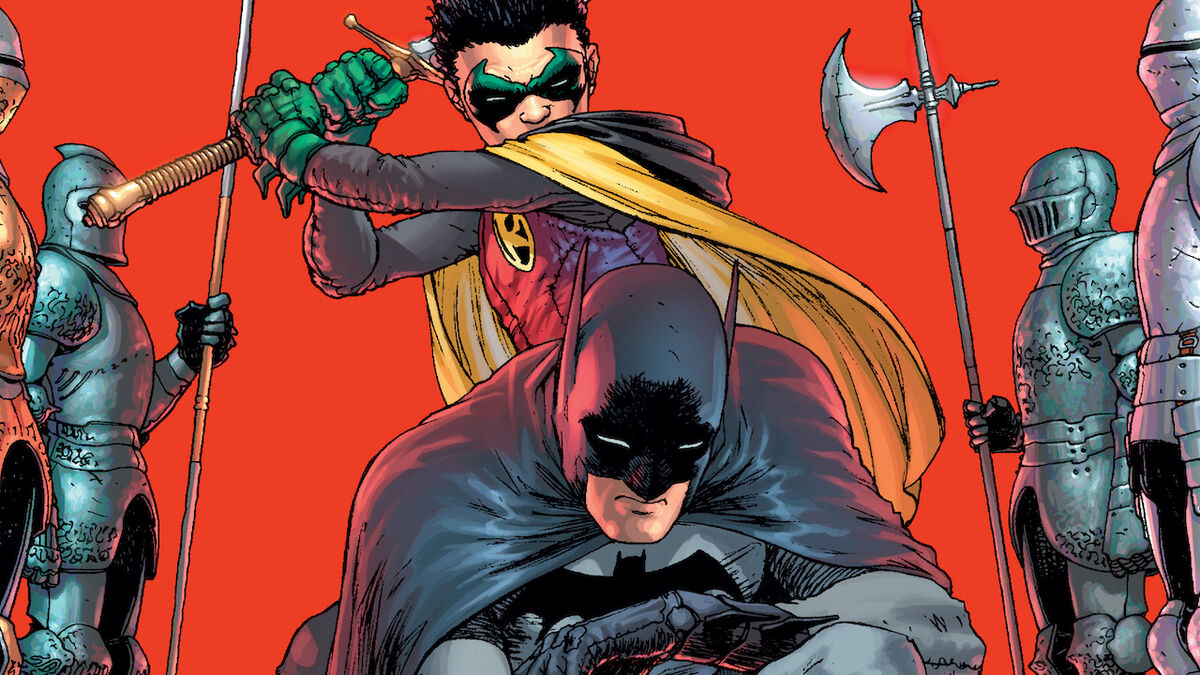 These films are Shazam! Fury of the Gods, The Flash (which will act as a multiversal "reset"), Blue Beetle, and Aquaman and the Lost Kingdom (which Gunn says works to lead us into Gods & Monsters). So the DCEU Wiki now contains those projects and other elements from the past of what fans call the Snyderverse, plus Gunn's new vision moving forward for the entire shared universe.
"I like it. It really covers a lot of different DC sectors and gives light to characters that haven't gotten it/gotten it in a while," remarked Chase Bridgeman of the slate announcement. Additionally, Venom Snake2001 writes "Sounds really exciting and promising. My most anticipated ones being Swamp Thing, Lanterns, The Flash movie, Booster Gold, Paradise Lost and Waller."
Authority Always Wins
Looking at the Top 10 DC-related wiki pages following the reveal, it figures that Gunn's misfit projects hold the high spots, as readers would want to find out as much as they could about properties like The Authority, ranked in first place, and Creature Commandos, right behind in second. Let's take a gander at the full ten…
Gunn kicking off the new DCU with the animated series Creature Commandos – which he is writing every episode of – is at first glance a curious choice, though not one outside of Gunn's love of comic book oddballs. Traditionally set during World War II, Creature Commandos are monster soldiers created by the United States, under Project M, to fight Nazis. Characters in this animated version will include Rick Flag Sr. (father of Rick Flag, played by Joel Kinnaman in the two Suicide Squad movies) and Weasel (of Gunn's The Suicide Squad), alongside a wacky bunch made up of Nina Mazursky, Doctor Phosphorus, Eric Frankenstein, The Bride of Frankenstein, and G.I. Robot, with Gunn emphasizing that those "cast as voice actors would then possibly play them if they use those characters in live action."
It's The Authority movie, however, that had fans searching the most.
"They had me at The Authority" wrote Wolverine94. An Authority movie may have won that particular wiki user over as a longtime fan, but The Authority page was likely where a majority went for further information on their background, which makes sense given they aren't widely known to non-comics readers.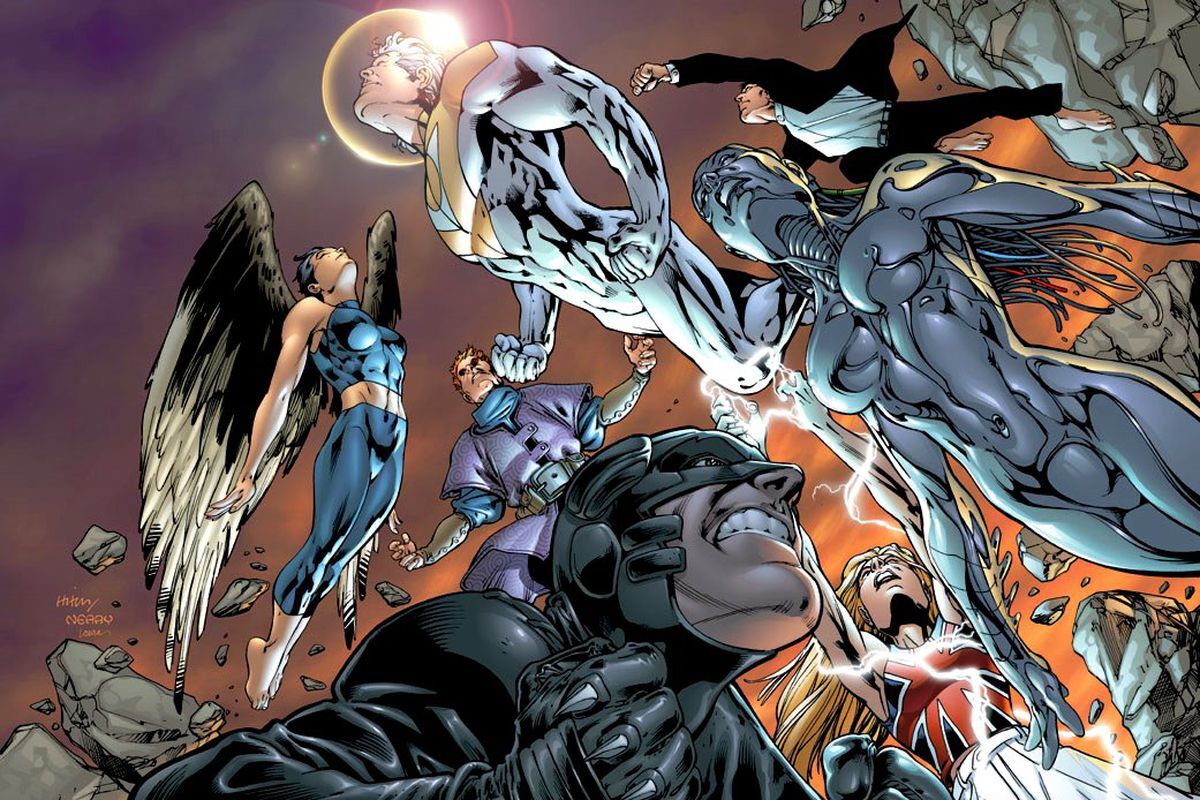 Not only are The Authority one of the more lesser known properties in Gunn's revamp but these "ends justify the means"-style teammates come from a different imprint altogether, Wildstorm, which DC acquired in 1999. So they were created outside of DC and now are being brought fully into the DCU onscreen.
Both Midnighter and his husband Apollo also cracked the Top 10 list, as two high-profile members of The Authority, and the Wildstorm Universe page itself ranked in the Top 5. In the comics, the Wildstorm-verse, deemed Earth-50, merged with DC Comics' mainstream reality, New Earth, after the Flashpoint event. Once again, this likely signals how much The Flash movie will steer everything in a new direction with a presumed in-universe reboot.
Shiny Batty People
Though Batman made it into the Top 10 (Earth-22's Bruce that is, though that darker version wasn't mentioned by Gunn and Safran), he was bested by Damian Wayne at number three, Bruce's son-turned-assassin-turned-Robin and a major player in the announced The Brave and the Bold film.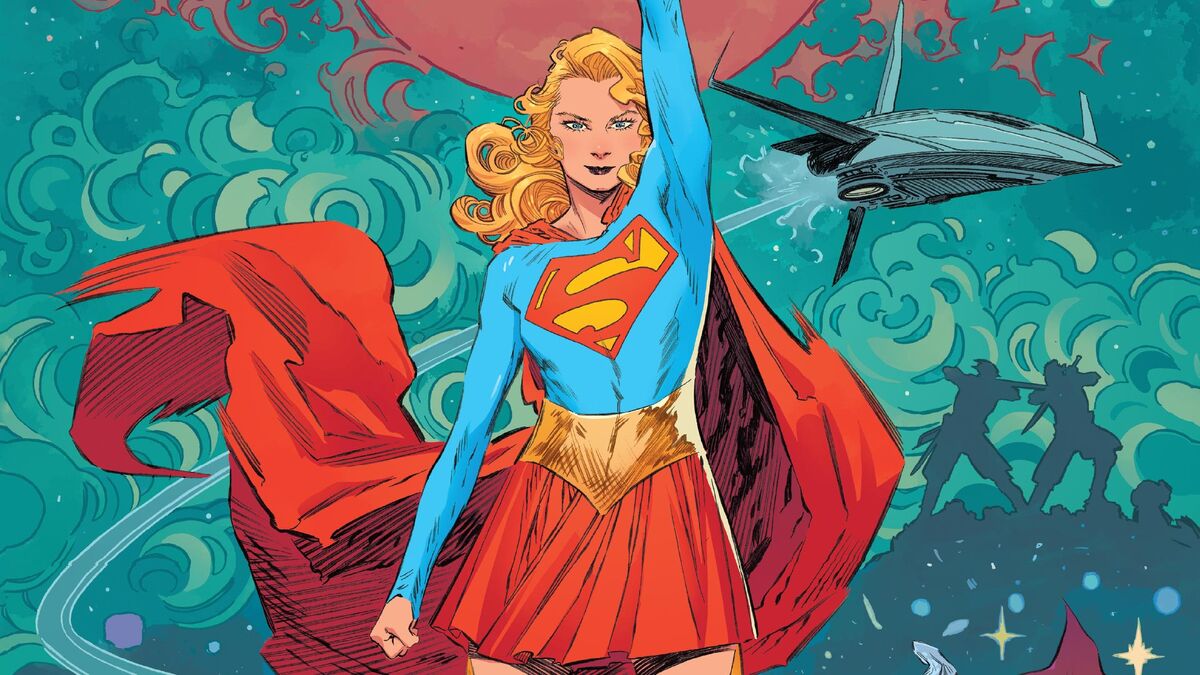 Likewise, DC heavyweight Superman – whose new movie, now titled Superman: Legacy, had first been announced a couple of months ago – didn't rank in the Top 20 even, much of which was populated by Authority-related characters, though the recent Supergirl comic run, Supergirl: Woman of Tomorrow, came in at number four with a (speeding) bullet, as a new movie was announced based on this limited series from Tom King, with King also part of Gunn's DCU writers think tank.
"His plan for chapter 1 sounds good … can't wait to see what's in store for chapter 2. 😀 maybe wonder woman next," wrote Sunshine Skye.
Yes, indeed, perhaps Gunn's Paradise Lost prequel series, about a pre-Diana Themyscira, could lead to wonderful things.
---