In an age of reboots, sequels, and requels, Disney have spent a lot of time updating their beloved animated features into live-action. From Beauty and the Beast to Cinderella and Aladdin, the studio has dedicated a considerable amount of their time to revisiting beloved classics, even as they're still releasing new animated films such as Encanto and Zootopia. And while there's plenty of fan and critical debate about the merits of these remakes, many of them have been tremendously successful.
As The Little Mermaid heads to cinemas this month, alongside the recent news that Disney has a live-action movie musical of 2016's Moana is in the works, fans are wondering which of their beloved childhood favorites will be next, whether from decades earlier or the more recent past and we're here to provide the stats on what could be next.
On hand to determine the probability of these potential films being made are Casinos En Ligne, as we dive into ten of the animated films that have potential for a live-action outing in the future.
With over 60 animated movies from Walt Disney Animation Studios under their belt, Disney have an extensive archive to draw from, and that's before they potentially extend to live-action remakes of their long-running Pixar-produced features. Indeed, as the move to make live-action remakes of animated films grows (How to Train Your Dragon is getting its own such film from Universal), our list below sneaks in one Pixar feature, as we wait to see if those stories will also begin to get these new versions…
Frozen 
It's near-impossible to imagine that fantasy musical Frozen, based on Hans Christian Andersen's The Snow Queen, would not be transformed into a shiny new live-action film in the coming years.
With a box office of over $1.28 billion, the 2013 computer animated feature transformed the landscape of Disney animation, even securing Walt Disney Animation Studios its first Academy Award for Best Animated Feature after their corporate sibling Pixar had dominated that category for years.
Alongside the captivating original songs and heart-warming (literally) tale, the movie was graced with a sensational voice cast led by Kristen Bell and Idina Menzel as sisters Anna and Elsa, who are torn apart by Elsa's dangerous icy powers. Both of these characters have already made their live-action debut in the Disney-produced TV series Once Upon A Time, becoming the most notably contemporary addition to that show's roster of established fairytale characters, quickly incorporated into the story to capitalize on Frozen's jaw-dropping success.
If it was solely based on box office, a live-action version of the events in Arendelle would be inevitable. Frozen remains the third highest grossing animated movie of all time, behind the 2019 version of The Lion King – itself a Disney remake – and its own blockbuster sequel, Frozen II. All of this means it would be surprising to not see a reincarnation of the original in the not too distant future, though we're guessing it'll be after we get the already-announced Frozen III.
Odds 5/1 
Encanto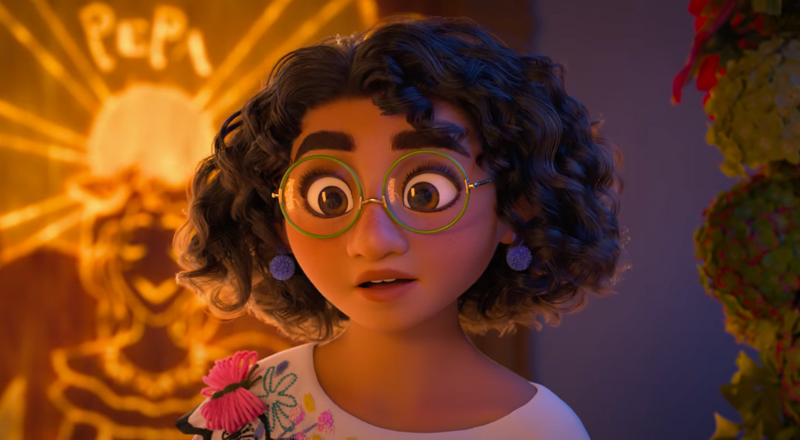 While we don't talk about Bruno, we could talk for days about the viral sensation that is 2021's Encanto. Hamilton's Lin-Manuel Miranda lent his expertise as lyricist for the musical, which included talented cast members like Stephanie Beatriz, Diane Guerrero, Jessica Darrow and John Leguizamo as members of the Madrigal family. Blessed by the gods, the Madrigal children received special abilities when they came of age to support their family and community, all except for Mirabel.
Its relatively modest box office (a bit above $250 million) felt like a sign of the time it opened, as the film debuted mid-pandemic with a brief month-long theatrical exclusive run before coming to Disney+. However, that didn't stop the Madrigals from swooping up critical acclaim and a win for Best Animated Feature at the Oscars, or for its soundtrack and the success of "We Don't Talk About Bruno" to top the UK and US Billboard charts. And even well over a year later, Encanto's popularity is clear, as it remains one of Disney+'s most-watched selections in any given week, frequently alongside Moana.
Snippets of the songs will probably continue to do the rounds on TikTok for the foreseeable future, while Mirabel has become a fan favorite costumed character at Disney Parks, along with plenty of corresponding catchy merchandise. With all that in mind, it feels likely it could get a live-action remake announcement earlier than the seven years it took for Moana.
Odds: 10/1
Big Hero 6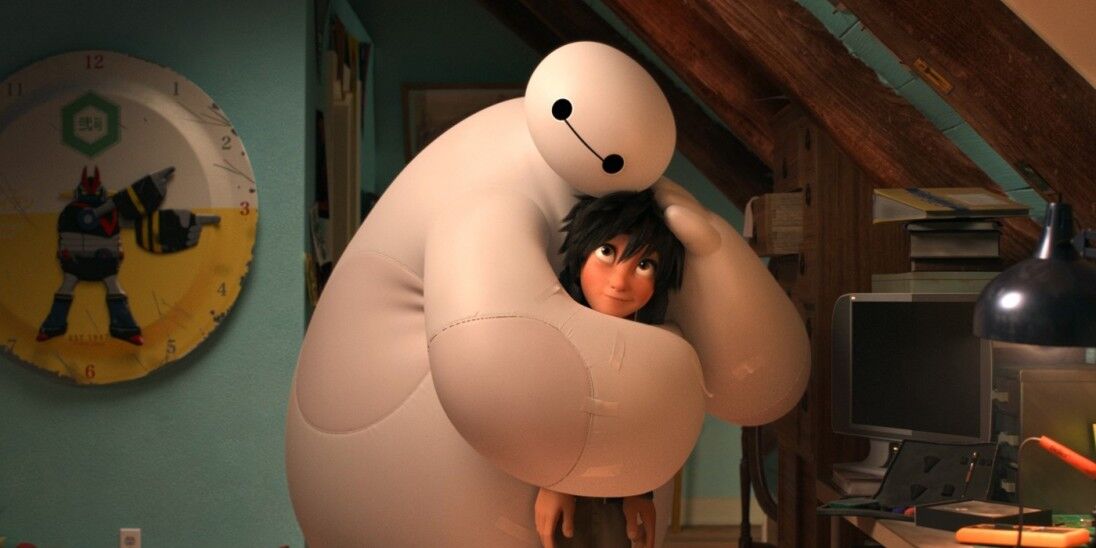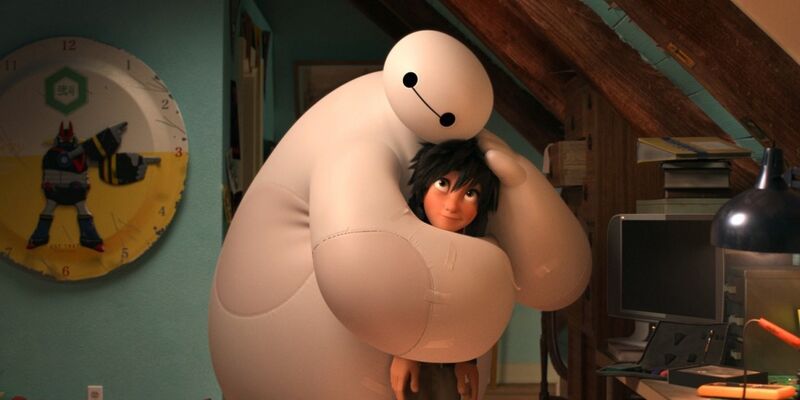 It's been almost a decade since Disney decided to tug on our heart strings by introducing the crime-fighting team of heroes led by Hiro Hamada and his late brother's inflatable healthcare robot, Baymax, in Big Hero 6. Based on a Marvel Comic, the Disney animated film sits in a unique position, not having any direct affiliation with the larger Marvel film franchise, nor even using any Marvel branding. This raises questions, as a live-action endeavor could let the group become part of the MCU or remain outside of that canon, as a separate entity.
Since its release in 2014, this feature has remained in the top 30 highest grossing animated movies of all time, with its powerful, moving tale of 14-year-old Hiro trying to avenge his brother Tadashi's death with the assistance of his robot and his brother's friends Fred, Go Go, Honey Lemon and Wasabi.
At the time, the action-filled movie was praised for its beautiful exploration of grief, as well as the pacing and execution of complex fight sequences. The sheer Disney-magic of this story of overcoming adversity, working with others and love conquering all, gives it a timeless quality that deserves to be retold again and again in new mediums.
While the odds suggest it's among the more unlikely movie to be announced by Disney, it doesn't feel impossible, especially if they consider more directly connecting the title to its Marvel origins. For now, fans have Big Hero 6: The Series and the recent Baymax! Disney+ shorts to enjoy, plus the upcoming overhaul of the Pacific Wharf area of Disney California Adventure into Big Hero 6's San Fransokyo.
Odds: 33/1
The Princess and the Frog
The 2009 musical romantic comedy, The Princess and The Frog, was a hit when it opened but seemed to fall somewhat short of Disney's expectations and stands out as the final Disney animated film to date to be hand drawn. However, its stock has definitely risen in recent years, with those who grew up with it cementing their affection for the movie.
Based on the Grimm brother's folk tale The Frog Prince and E.D. Baker's 2002 novel, The Frog Princess, the story follows waitress Tiana (voiced by Anika Noni Rose) whose life is turned upside down as she kisses a prince who has been turned into a frog by the evil witch doctor Dr. Facilier. As you do, right?
Subsequently, our heroine becomes a frog too and has to find a way to turn back into a human, to fulfill her dream of opening her own restaurant. While Tiana and Naveen's frog bodies would no doubt be CGI in a live-action remake, Disney has plenty of experience merging mo-cap performances with onscreen animated creatures.
The animated film boasted the same directors, Ron Clements and
John Musker, as other Disney favorites such as The Little Mermaid and Aladdin. As several of Musker and Clements' animated movies have been transformed into live-action features (or will be, like Moana), there is strong potential that this adaptation could be on the horizon.
Despite its humble box office start, The Princess and the Frog is very much in the midst of a resurgence in visibility and investment from the company, with the Disney+ animated series Tiana on the way, while Disneyland and Walt Disney World are in the process of re-theming their Splash Mountain ride to Tiana's Bayou Adventure. Could it be a sign of a new live-action movie eventually as well? Time will tell.
Odds: 16/1
Tarzan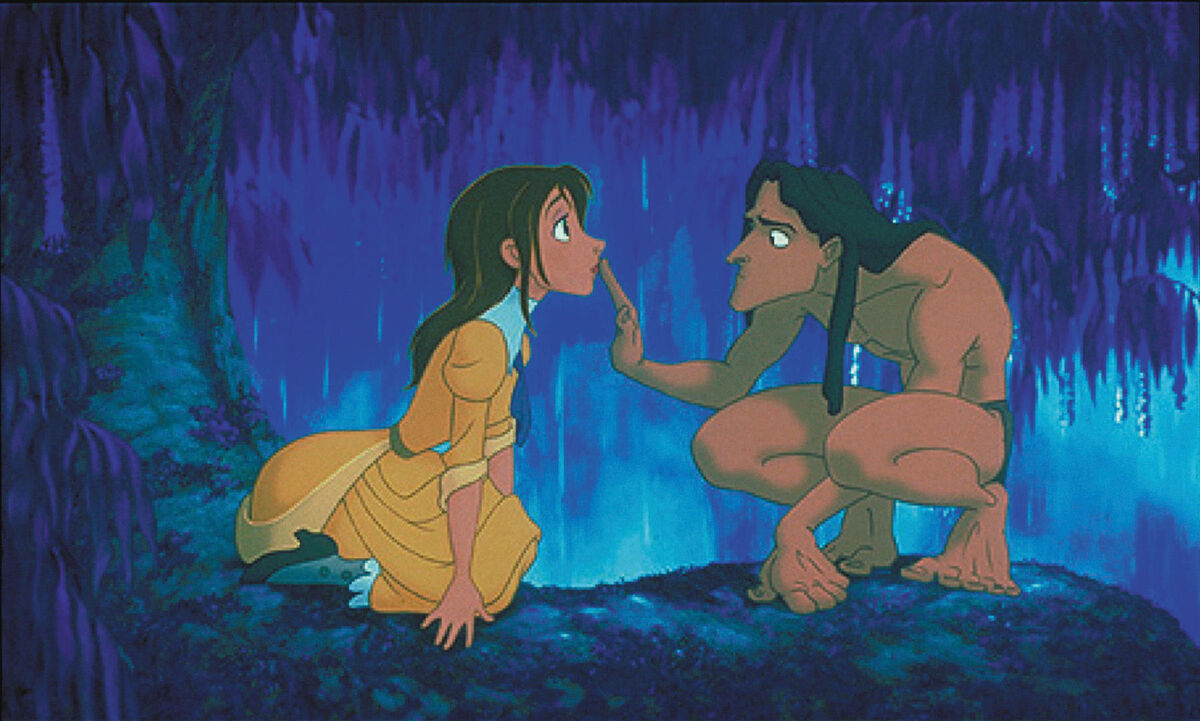 Tarzan is arguably one of the most retold stories ever made into a Disney animated film, as there are countless incarnations on screen, most of which pre-date Disney's version by decades. However, the Disney version of events, detailed in 1999's Tarzan, plus its straight to video sequel, 2002's Tarzan & Jane, and the 2005 prequel Tarzan II, have not been revisited by the company in recent years.
Tarzan is an iconic character spanning decades, who's since been the center of more recent outings such as the German computer-animated action epic Tarzan in 2013, and David Yates' 2016 adventure movie, The Legend of Tarzan (featuring Alexander Skarsgard and Margot Robbie). It's notable that Disney hasn't already capitalized on the fascination with this story with their own live-action film, though they may be wary thanks to their 2006 Broadway version of Tarzan not performing well.
Still, with a host of existing versions to draw from, their own included, as well as the possibility of reimagining the well-known tale of a lost child adopted and raised by a gorilla in the jungle, Disney has an abundance of material to transform into their own live-action contribution.
Odds: 12/1
Tangled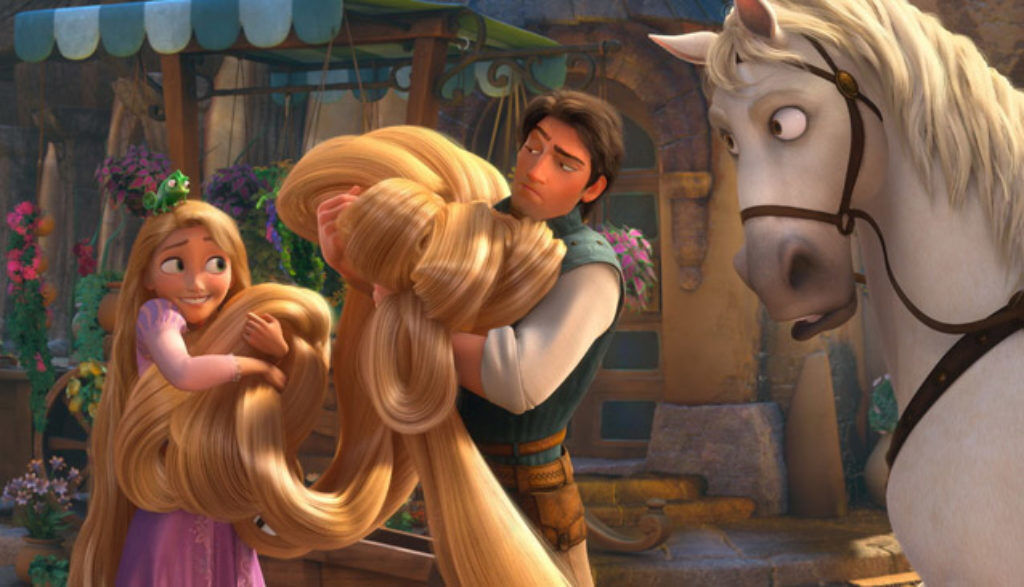 In 2010, Disney released their adaptation of the Brothers Grimm fairy-tale Rapunzel with the musical action-comedy, Tangled. The studio has now adapted several of their fairy tale inspired animated films into live-action features, including the likes of Cinderella and Sleeping Beauty (in the updated form of Maleficent), while Snow White (starring Rachel Zegler) is on the way in 2024, which suggests Rapunzel could get her moment in the live-action spotlight too.
The computer-animated feature scooped up many nominations, including Best Original Song for "I See the Light" at the Academy Awards, and received widespread praise for its music and likable lead characters, Rapunzel (Mandy Moore) and Flynn Rider (Zachary Levi).
At the time, Tangled also secured a hefty box office of over half a billion dollars, which led to a short film with the characters, Tangled Ever After, in 2012, and an animated Tangled TV series in 2017. With a strong existing fanbase and an empowering lead character, this version of Rapunzel is a perfect candidate for a live-action remake.
Odds: 20/1 
Raya and the Last Dragon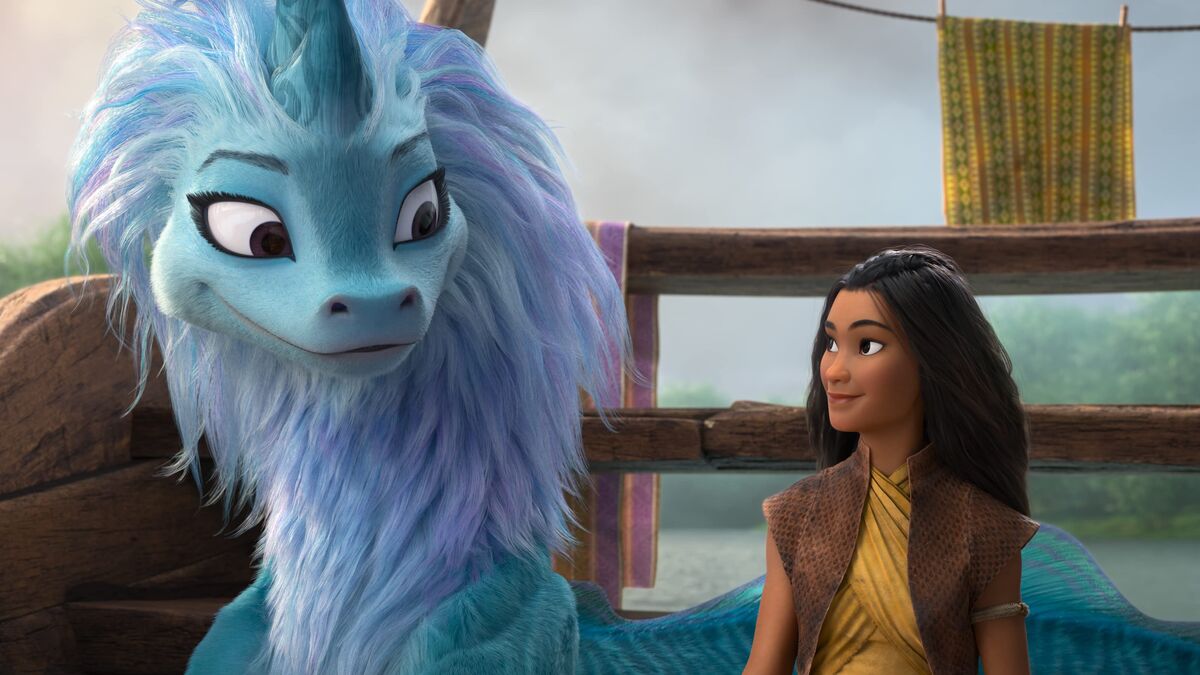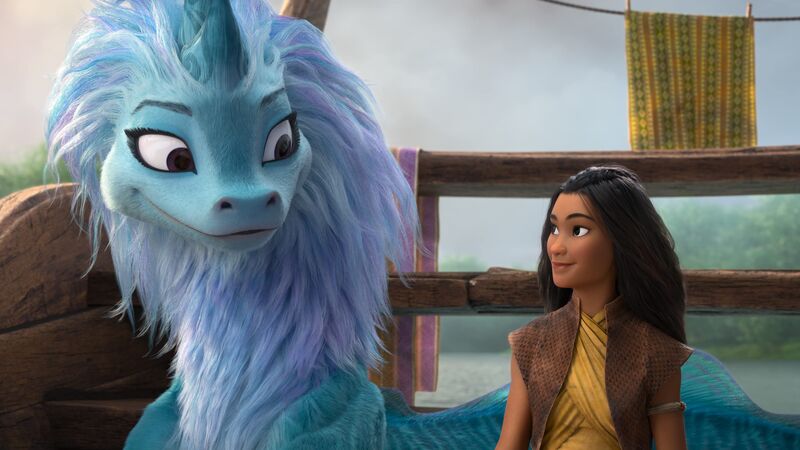 More recently, Disney released the animated adventure epic Raya and The Last Dragon. The project was delayed by several months due to coronavirus restrictions, but was released simultaneously in cinemas and Disney+ Premier Access in March 2021 and became the third most streamed movie of that year.
Raya, voiced by Kelly Marie Tran, struck a chord with audiences as a young warrior who set out on a quest to find the last dragon, Sisu (Awkwafina), to restore the orb that could rid her lands of evil spirits, the Druun, and bring back her father (Daniel Dae Kim).
The modest pandemic box office (of $130 million) was offset by the positive reviews and audience response for the impressive action sequences, the rich world building, and the complicated dynamic between Raya and her foe, Namaari (Gemma Chan).
As the studio continues to invest into female-led action-adventure stories such as Moana, it would be amiss to not put forward Raya and the Last Dragon as a worthy addition to the live-action pipeline.
Odds: 20/1
Wreck-It Ralph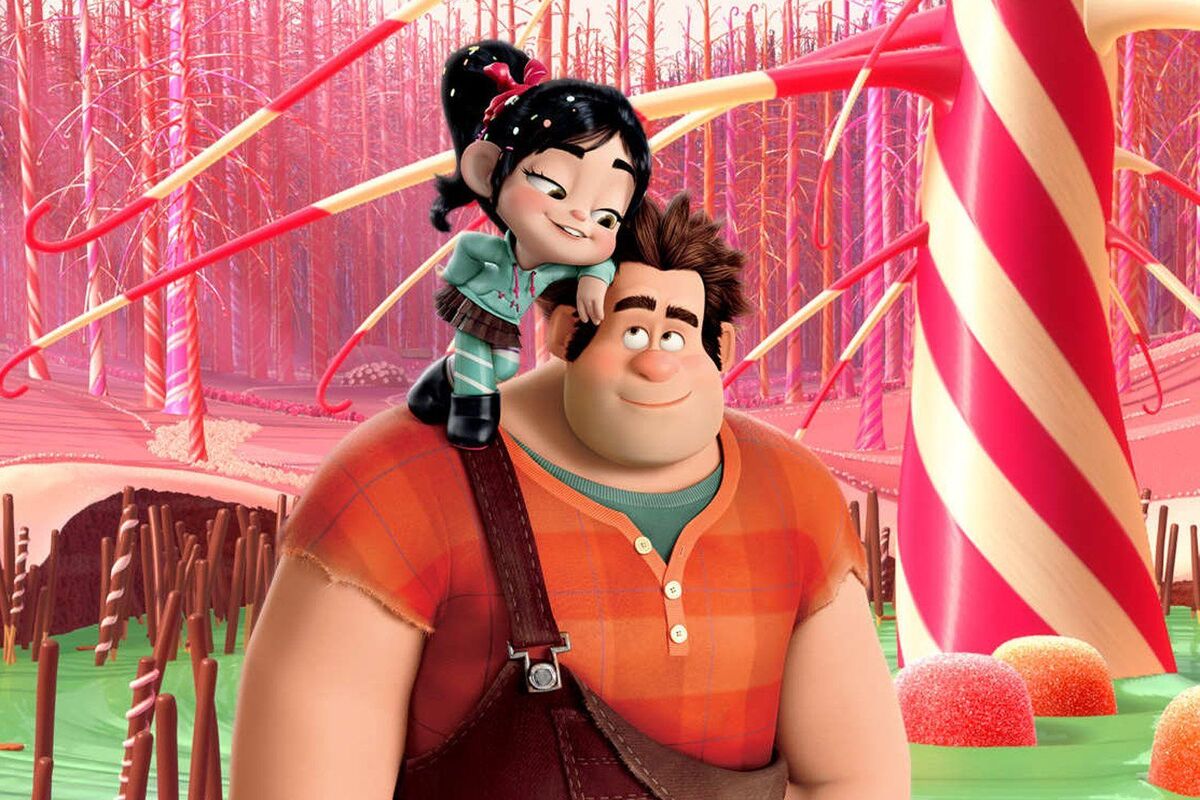 Video game animated movie Wreck-It Ralph is a sweet story of defying expectations and rewriting our own destiny. Ralph is a gigantic arcade game villain who is tired of being the "bad guy" and dreams of breaking out of the role he's been assigned and becoming the hero.
As the gentle giant changes his actions, he subsequently destroys the game, and later the entire system in 2018's sequel, Ralph Breaks the Internet. The adventure comedy was well received with praise for the brilliant casting of John C. Reilly in the title role, supported by Sarah Silverman, Jack McBrayer and Jane Lynch.
It's worth nothing there has recently been a live-action movie with a similar vibe, the Ryan Reynolds-led Free Guy, where a non-player character sets out to rewrite the video game role he's trapped in. If the success of this release from 20th Century Studios (itself now a division of Disney) is anything to go by, then a live-action version of Ralph could potentially match its animated worldwide box office of $496 million.
Odds: 15/1
The Emperor's New Groove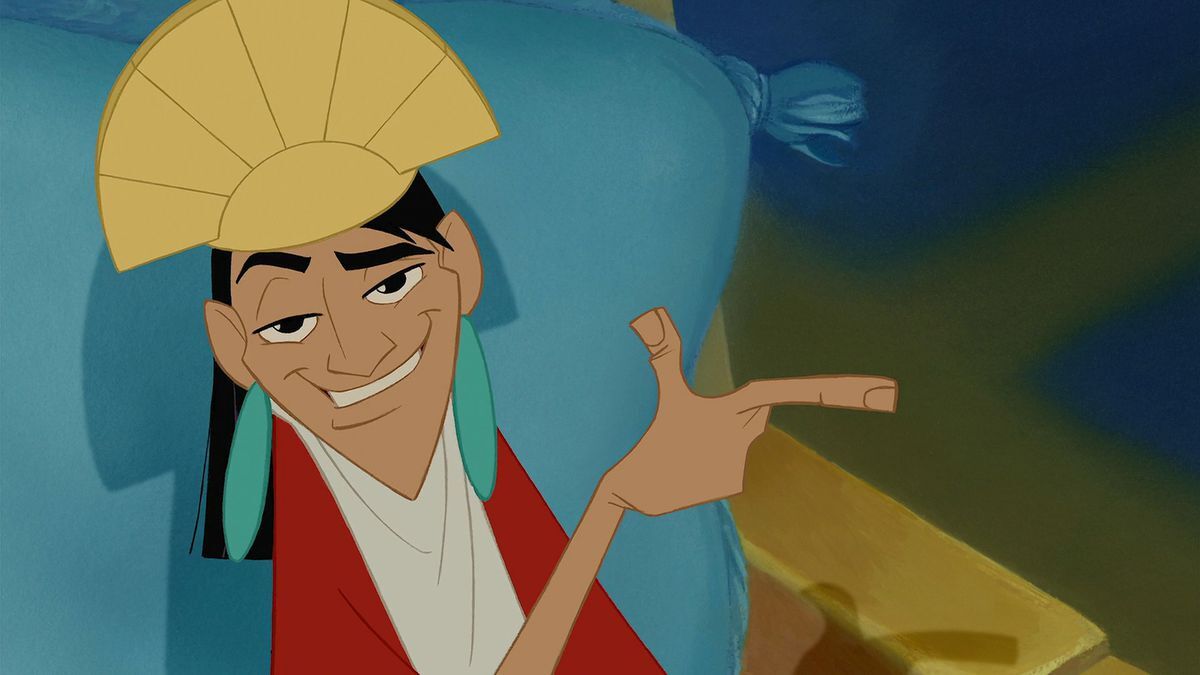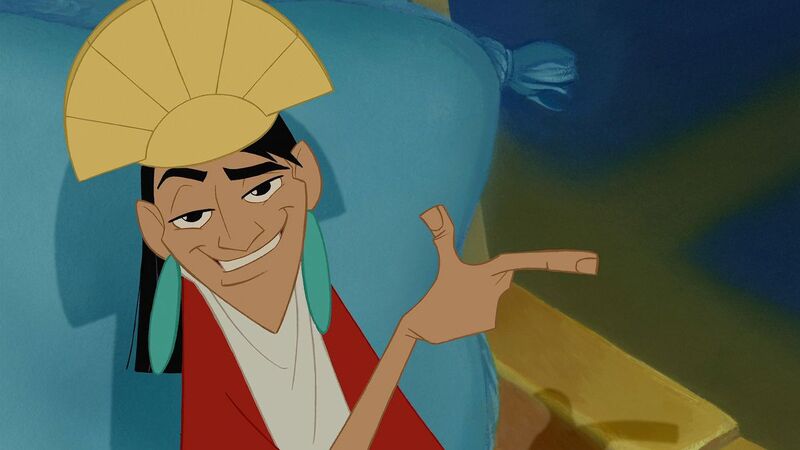 As slapstick animated comedy's go, Walt Disney's 2000 The Emperor's New Groove is arguably one of the best. It has sustained a cult following over the past two decades and remains on Disney+ for new generations to discover and enjoy. Besides the original movie, the studio released a straight to video sequel in 2005, Kronk's New Groove, as well the Disney Channel 2006-2008 series The Emperor's New School.
For those who aren't acquainted with this delight, the movie follows young self-centered Emperor Kuzco, who is accidentally turned into a llama (and abandoned) by a friend turned enemy. Kuzco, voiced by David Spade, has to then seek out help to find his way back to the palace and return to his human form. The Emperor's New Groove, which began life under the title Kingdom of the Sun, was a notably turbulent production, making it all the more impressive that the final product turned out so strong.
It's perhaps wishful thinking that a live-action movie adaptation could be on the way for the modest grossing movie ($169 million), in comparison to bigger recent releases, but it would be a worthy inclusion.
Odds: 33/1
Ratatouille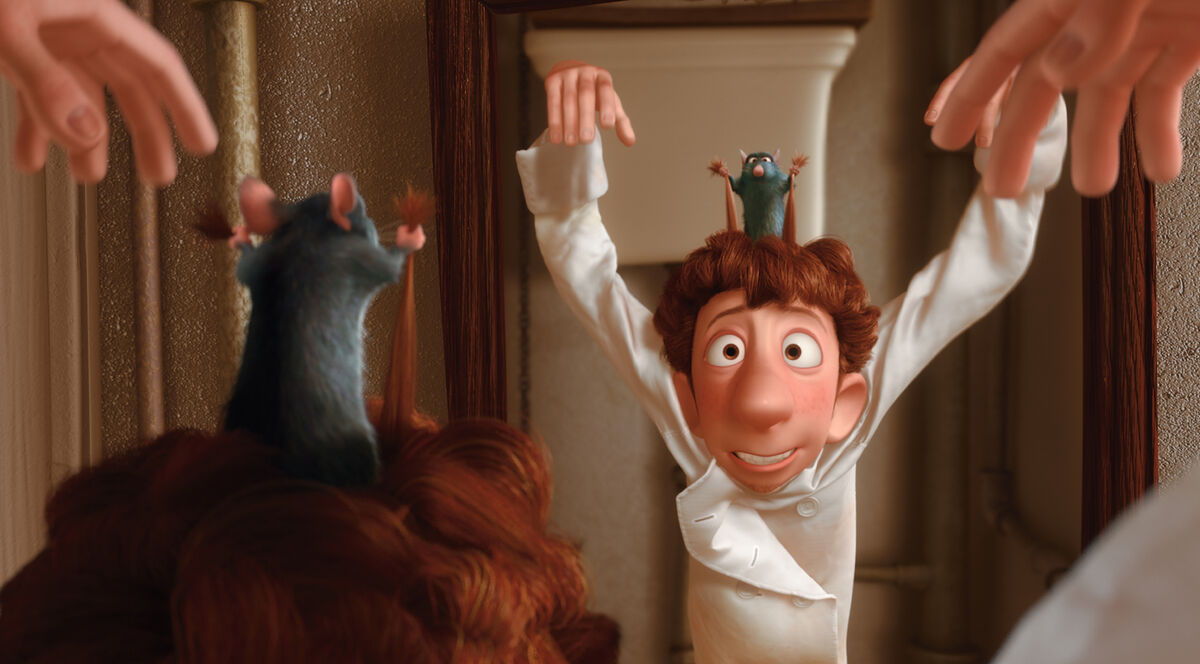 Our one and only Pixar-originated inclusion on this list has to be the movie TikTok made a musical about, Ratatouille. While Pixar productions have not made the foray into live-action yet, it seems very possible that they will follow their parent company's trajectory at some point.
Brad Bird's 2007 film sees sweet Remy the rat fulfill his life-long dream of becoming a chef at a fine Parisian restaurant. With the exception of Remy and his family of rodents, the majority of the cast features humans — one on roller skates — making it a worthwhile live-action candidate.
With several Oscar nominations under its belt (and a win for Best Animated Feature), strong box office success, and a popular theme park attraction at both Walt Disney Studios Park and Epcot, this all-round delight is ready for its live-action closeup, preferably at a theater with a delicious menu to compliment the movie's onscreen culinary dishes.
Odds: 16/1 
---