Evil Dead Rise scared up a hefty box office haul this past weekend, giving the franchise a gore-soaked boost and continuing the horror saga's tradition of copious blood and ample ooze. This time around, Kandarian Demons plague a cityscape, infesting a dilapidated Los Angeles apartment building, in the process giving frenzied fans a taste of Evil Dead terror away from the usual rustic cabin-in-the-woods setting.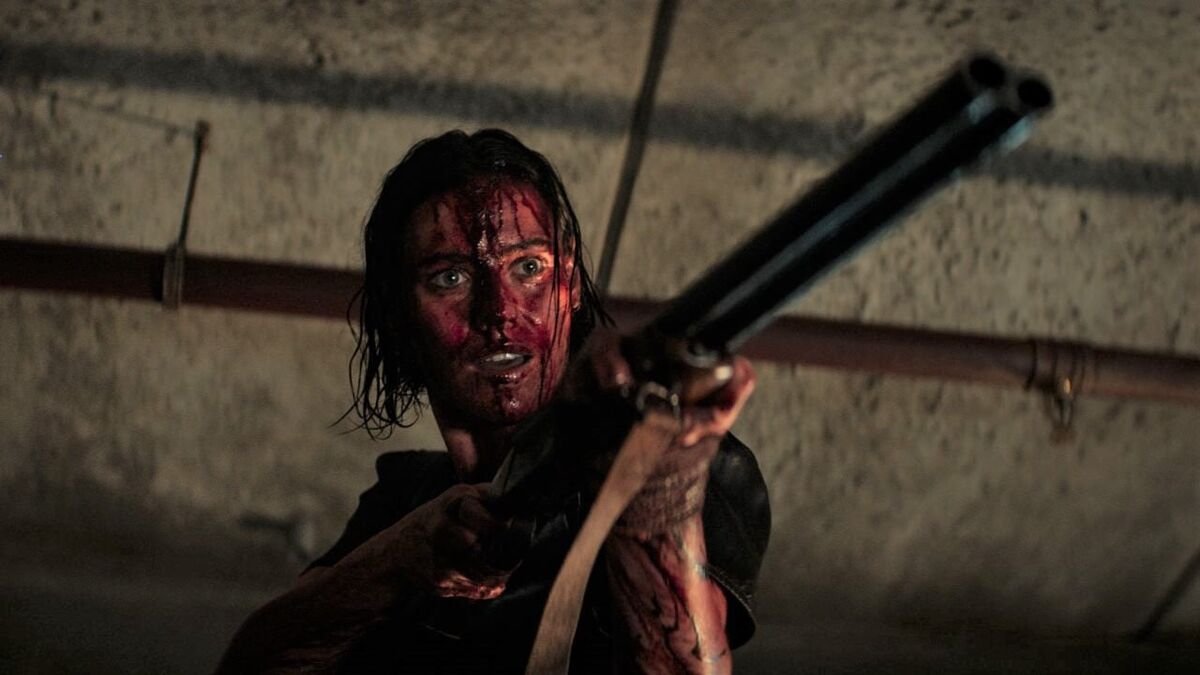 With a coat of fresh paint, a new writer/director for the series in Lee Cronin, and crowd-pleasing callbacks, Evil Dead Rise has once more rejuvenated Sam Raimi's pioneering film, TV, and video game franchise, which kicked off 42 years ago. On the day of the Rise's release, the Evil Dead wiki spiked 77%. This makes Rise the second-fastest trending movie for April, after Netflix's The Last Kingdom: Seven Kings Must Die. It's notable too that as hugely successful as it is, The Super Mario Bros. Movie still only caused the third biggest spike for a Fandom wiki in April following a movie's release.
Kandarian DeMOM   
Ellie, played by Vikings' Alyssa Sutherland, was a big standout here in the Top 10 Most-Searched Pages. Character-wise, she was supremely sought after, with a nearly 400% jump in views once the film opened. It makes sense given how much of the marketing of the project was centered on her and also how much of a scene-stealer she is the film, as a possessed and increasingly grotesque mother.
Here's a look at the Top 10:
Demon Ellie unleashed all sorts of hell on her poor kids and sister Beth, but let's not forget what she did to her neighbors, who all got taken down within a matter of seconds. One death, featuring a flying eyeball, is a proud, purposeful homage to Evil Dead II. As director Lee Cronin told Fandom, "it's probably the most overt [reference]. It's the one that's really 'I love this moment. I want to put this moment in this film.' I think the context is a little bit different in terms of Ash jumping, trying to shut the cellar door, [where it's] an accident. Whereas in this, I feel Ellie knows exactly what she's doing."
He added, "That was a really special one to shoot and to make work. It was really, really fun."
Other pageview surges of note below the top ten include a few other newly introduced Evil Dead Rise characters – like Danny (604% increase), Bridget (400%), Beth (301%), and Kassie (360%) – as well as some of the actual actors (like Gabrielle Echols and Alyssa Sutherland) from the new movie. Only Ellie, however, landed squarely in the Top 10, at number five.
As you can see, Mia, the lead character from 2013's Evil Dead, played by Jane Levy in that film, also found a spot in the Top 10. With results that span basically the entire franchise, it's fun to see that film's Final Girl landing close to Evil Dead Rise's main antagonist. Mia even placed higher that Rise's heroine, Beth, who came in at 18.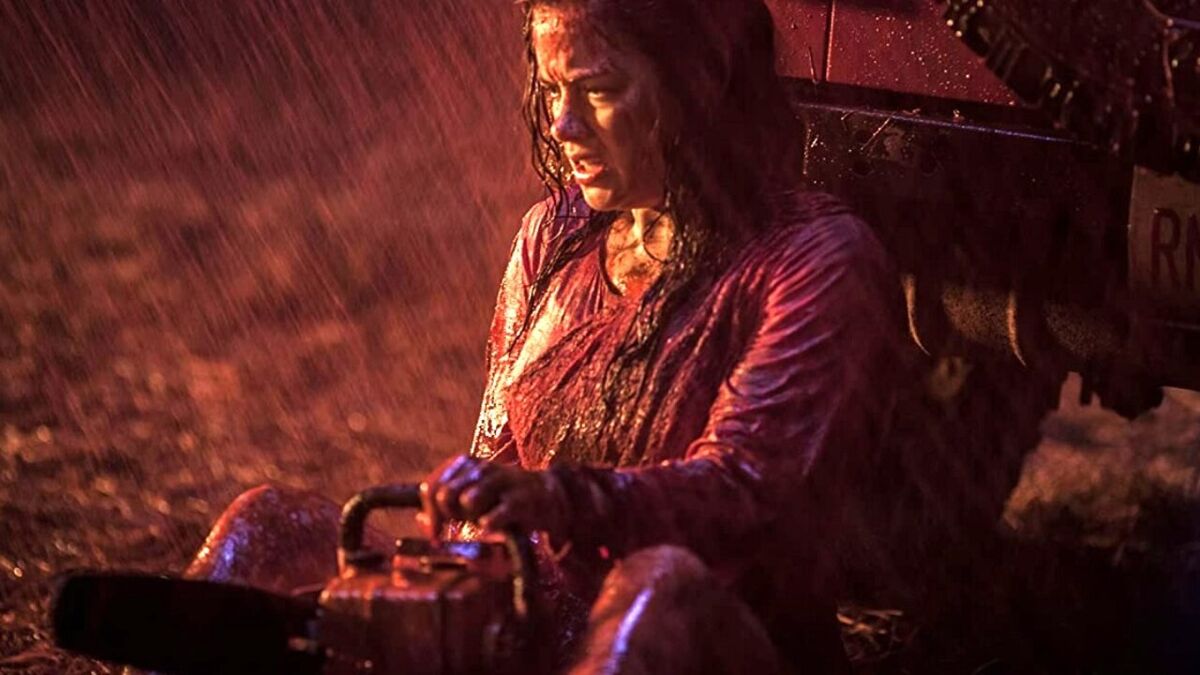 When asked about the possibility by Fandom, Cronin agreed it would be fun to do a future Evil Dead movie with both Mia and Beth. "I'd like to see a complete tonal shift," he joked, "and do like a Dirty Rotten Scoundrels with them in it, you know what I mean? Send them to the French Riviera with PTSD and give them $10 million and see what they do." When the title Deadite Rotten Scoundrels was suggested, Cronin replied, "Deadite Rotten Scoundrels… Yeah, I like that!"
We must, of course, hail to the king (baby!) and mention that the franchise's longtime heroic goofball anchor, Ash, also placed in the Top 10, despite not appearing in Evil Dead Rise (though Bruce Campbell makes a voice cameo that could be a time traveling Ash). Ash is right in between Ellie and Mia, so three very prominent characters from the three prongs of the franchise are there.
Yes We Kandar 
Aside from Sutherland's Ellie being a huge point of interest for fans, readers checked out all things Evil Dead. The results from the biggest increase in pageviews show the full spectrum of the entire series, from just wanting to learn about Deadites and Kandarian Demons to The Dark Ones (first referenced in Evil Dead II but then brought back again in Ash vs Evil Dead).
Then there's Mia and the Taker of Souls from Evil Dead 2013, Lucy Lawless' Ruby Knowby from Ash vs Evil Dead, and also a comic book-based deadite, The Faceless Man (at number twelve!). So while Evil Dead Rise definitely staked its claim here, Fandom readers were reading up on all sorts of Evil Dead lore over the weekend. Especially the various Books of the Dead, in both their named forms – the more widely used name, Necronomicon, at number two and then the original film's book name (used again in both the 2013 film and Rise), Naturom Demonto, at number seven.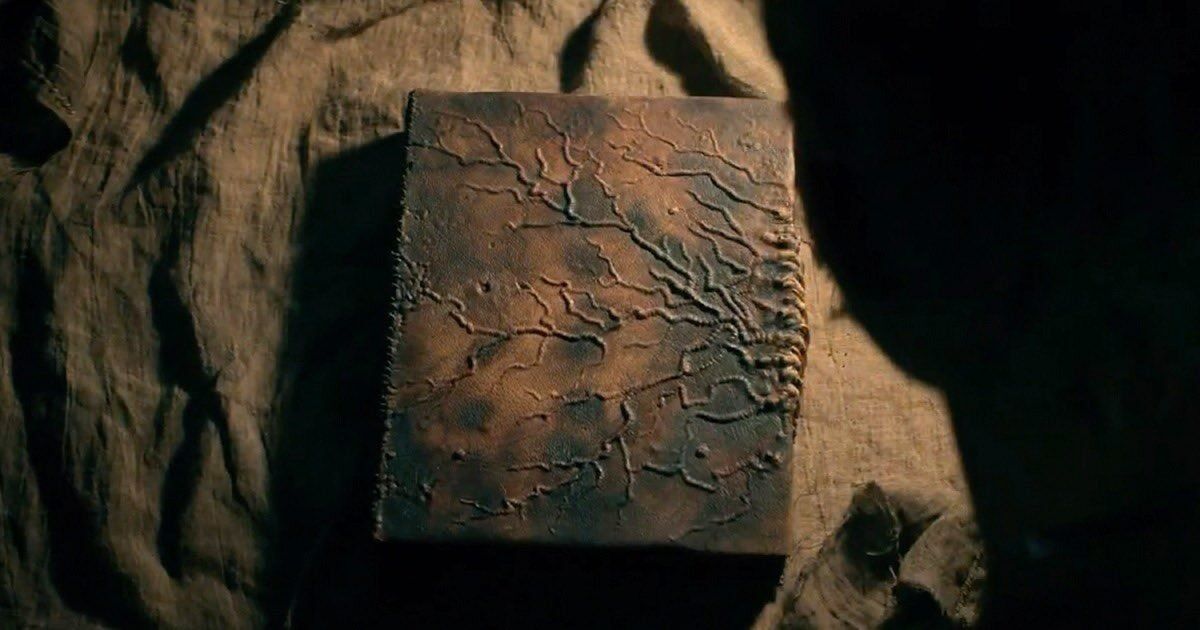 The Naturom Demonto page was already being used specifically for the book from Evil Dead 2013 but Evil Dead Rise made a big addition — or perhaps a better term is clarification — to the lore too, by legitimizing the three Books of the Dead Ash saw back in Army of Darkness. That's right, the other two tomes weren't decoys, despite their violent mischief – they were actual Necronomicons, as Evil Dead Rise made sure to let us know the book wreaking havoc on this poor family was one of three such books. In fact, as Cronin confirmed to Fandom, the gruesome teeth on the side of this particular book were meant to indicate it was the flying, bitey one that upset Ash so much. You can read more about that at the link below.
---