This year has spoiled movie and TV viewers with new takes on old characters and fresh new faces making memorable appearances in their favourite series. It was a sensational year for new content, including new seasons for Stranger Things and Prime Video's The Boys, as well as the debut of a Game of Thrones spin-off.
Whether they've moved us to tears, left us shrieking at the screen or shocked us to our very core, there are some characters we simply just can't get enough of. However, there are ten that Fandom users have been scouting out more than the rest.
It comes as no surprise that three of these characters appeared in the fourth season of the Duffer Brothers' hit series, Stranger Things: it ranked second on our most-searched-for TV series wiki of the year list, right behind the House of the Dragon-powered Game of Thrones wiki. Let's dive in.
10. Eren Yeagar
Eren Yeager is the teenage protagonist in the anime series, Attack On Titan based on the manga series of the same name by Hajime Isayama.
The first two parts of the fourth and final season aired earlier in 2022, which saw Eren dive into the coldness in his character as the lines began to blur between hero and villain.
As a child, Eren is forced to become a Titan against his will, after his father injects him with the super serum, which gives him the power of three Titans. Despite his conflicting views on the Titans, who brutally murdered his mother, Eren joins the Survey Corps in the efforts to protect his home from the enemy – the humans that live across the ocean.
He is an unstoppable force that appears across all four seasons of the TV series, as well as the video game adaptations and the original manga. Fans will discover the next chapter of Eren's journey in the final two parts of the fourth season which are set to land on Hulu in 2023.
9. Credence Barebone
Even while the actor who played the character, Ezra Miller, was getting a lot of troubling attention offscreen, Credence Barebone was once again at the forefront of the latest Fantastic Beasts movie, The Secrets of Dumbledore.
The film received mixed reviews, but it included a major bombshell about Credence's heritage that had repercussions throughout the Harry Potter universe. It is revealed that the half-blood wizard is the son of Aberforth Dumbledore, which makes him the nephew of Hogwarts headmaster Albus Dumbledore. The revelation about his identity leads Credence aka Aurelius Dumbledore to defy Gellert Grindelwald, as he refuses to carry out his task of killing his Uncle Albus.
Despite being an obscurial – a wizard who repressed his magic and in turn developed a dark parasitic force inside him – Credence has outlived his life expectancy of ten years, and moves into adulthood. However, it's unclear how much longer he'll survive, with implications that he'll live out his final days with his father, as the two reconcile. It also seems unlikely there will be another Fantastic Beasts movie thanks to its diminishing box office, but that didn't stop plenty of fans from looking up all the info they could on Credence.
8. Thomas Shelby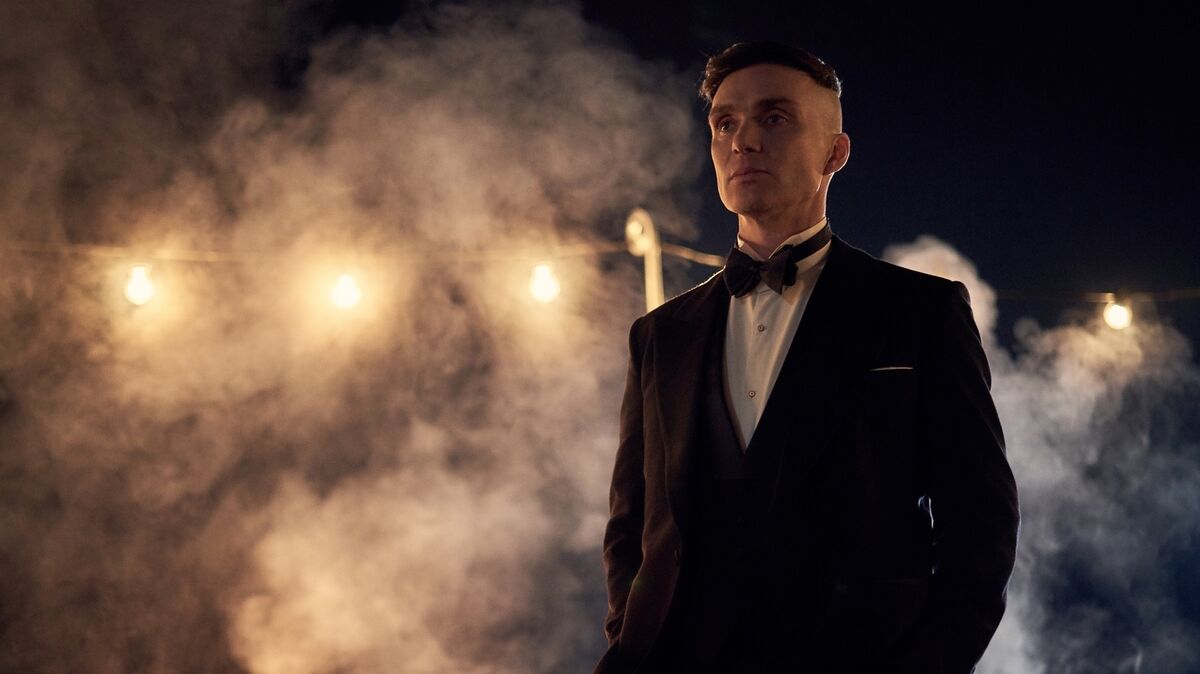 It comes as no surprise that the infamous Shelby brother Tommy Shelby has made this list, after Peaky Blinders came to an explosive end back in June.
Across six series, Tommy led his family's crime gang in Birmingham with the assistance of their stoic matriarch Aunt Polly, and his brothers, Arthur, John, Ada and Finn.
The BBC series followed the former soldier turn into a husband and father of two, all while the IRA try to dismantle his organisation and create a case against him for his long list of crimes. With the weight of responsibility to provide for his ever-growing family, the final season sees an emotionally challenged Tommy as he's faced with overwhelming grief for his daughter, Ruby, and for Aunt Polly.
He's also faced with his own mortality, when a doctor reveals he has an inoperable brain tumour. However, he realises that the doctor is allied with his enemy, Oswald Mosley and learns the truth of the false diagnosis.
The series ends with Tommy riding away from Birmingham, and with a spin-off movie in development, it seems that anything could happen to this Shelby in the future.
7. Denji
Denji is the main protagonist of the anime series, Chainsaw Man. Based on the manga comics of the same name, the animated series follows Denji as he pays off his inherited debts by working as a Devil Hunter.
However, Denji is not what he seems. After forming an alliance with Ponchita, he swore his heart away, which now has a chain-zip across it which can be pulled to transform him into his alter-ego the Chainsaw Man.
As the titular character he is manipulated by Makima – who you can read more about below – before he defeats the Control Devil and resigns as a Public Safe Devil Hunter. Instead, he uses his duality to his advantage and fights crime as the Chainsaw Man so he can live a private life as Denji.
The unlikely protagonist saves citizens and fights devils all while he wrestles with his own impulses to stay in control of himself. The imperfect hero works to better himself, even while he's being manipulated by others such as Makima.
The latest series began in October, with new episodes dropping in weekly instalments.
6. Max Mayfield
Max Mayfield aka the girl who propelled an old Kate Bush song to the top of the charts, is another firm favourite with fans this year.
Mad Max went from being a young, loved-up gamer girl at the start of season three of Stranger Things to a bad-ass, heartbroken teenager grieving for her brother, Billy. In Season 4, viewers saw Max consumed by her depression, isolating herself from her friends and struggling to move forward or engage with life at all.
Sadie Sink's performance captured the minds and hearts of viewers, especially as she chose to live, escaping Vecna by thinking of her love for her friends and by listening to her favourite song by Kate Bush. Fearless and brave, she uses her connection with Vecna to lure him out of the Upside Down into the Creel house, to save her friends, break the curse and make the ultimate sacrifice for them.
It's unknown if Max will wake up from her coma, after the severe injuries she sustained from facing Henry Creel in his altered form. All we know is that we'd be 'Running up that Hill' for her too.
5. Black Noir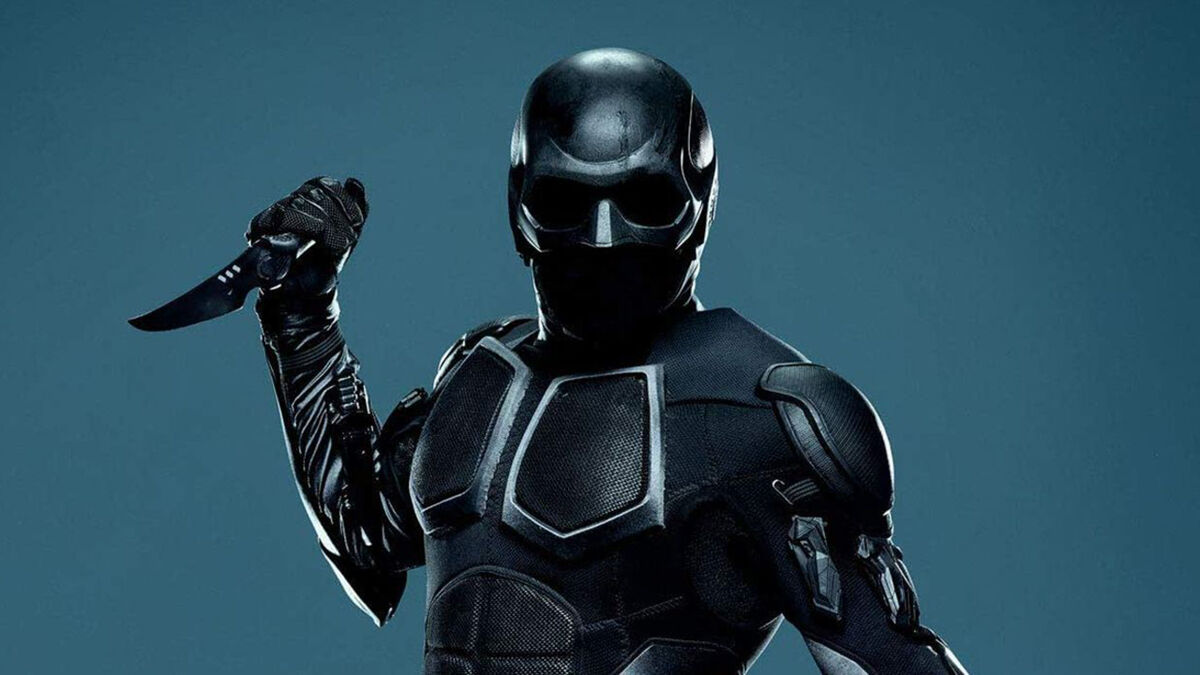 Black Noir is one of the main villains in the Prime Video superhero series The Boys and he unleashed hell on our heroes in Season 3. The man also known a Earving has appeared in all seasons of the show, but became more central in the most recent season that aired back in June.
The masked assailant is a mute superpowered ninja who was weaponised to carry out The Seven's assassinations. His unique set of skills such as his heightened senses and super strength only make his martial arts training more aggressive, precise and deadly. He's also painted as a humanistic villain who alongside his brutality shows mercy to innocent lives.
Without speech or any glimpse up until now, there had been lot of unanswered questions about this character and Season 3 revealed the surprisingly emotional truth behind the mask – some goofy animated characters included.
4. Eleven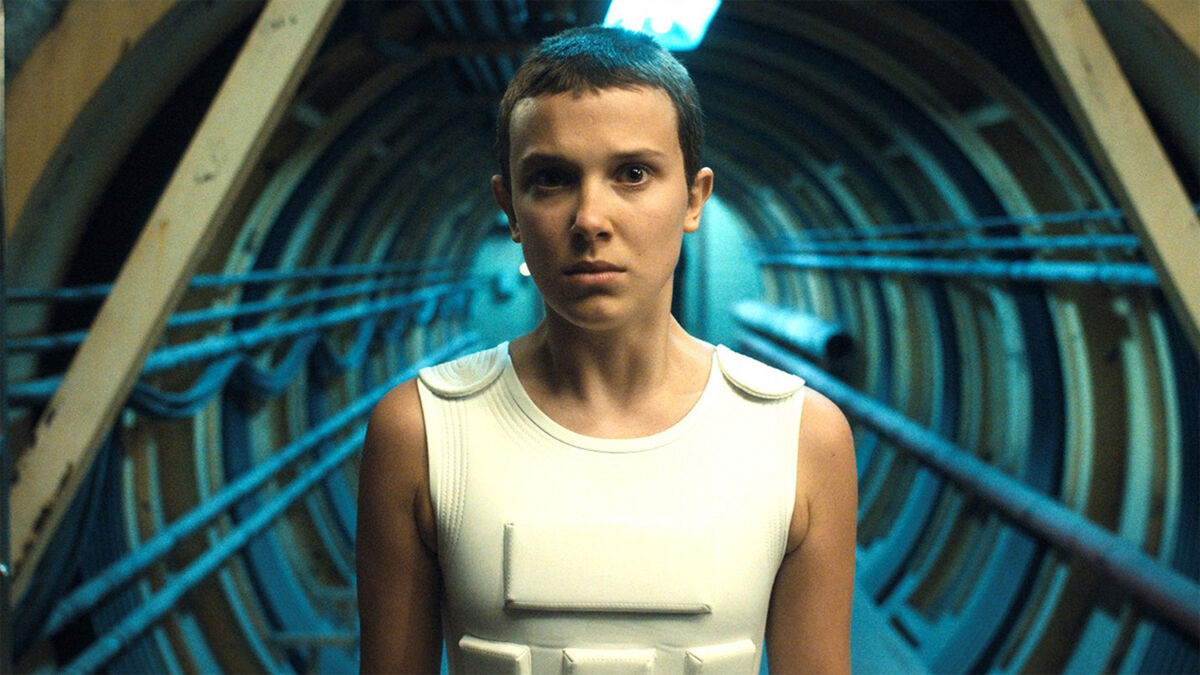 Each season of Stranger Things tests this young protagonist, but Eleven is pushed to her limits in Season 4.
The return of the Netflix hit propelled searches for Jane Hopper aka the eleventh patient of Dr Martin Brenner at the Hawkins National Laboratory. After losing her abilities after her confrontation with the Mind Flayer, Elle is once again submerged in a sensory deprivation tank to try to reconnect and reawaken her psychokinetic abilities.
As the lead supernatural hero of the science-fiction show, Eleven is the glue that holds the group and the show together, as she is the only one who can fight to end the war between the Upside Down and Hawkins.
3. Rhaenyra Targaryen
The Game of Thrones spin-off, House of the Dragon, brought the Targaryens to the centre of this journey into the world of Westeros. Princess Rhaenyra Targaryen is the strong, independent heir of the Iron Throne, as the daughter of King Viserys I and his first wife, Queen Aemma Arryn.
As seen in House of the Dragon, Rhaenyra prefers to spend time on her dragon, Syrax, than perform her duties as lady of the court such as being married off for her father's gain.
In the smash hit HBO series, Rhaenyra comes to terms with her mother's death in childbirth, and the weight of responsibility that comes with being the sole heir… and the knowledge that as a woman, that right could be taken away at any moment.
Her fractured relationship with her father continues to decline after the time-jump, as Viserys remarries and produces new half-siblings and a male heir. The Targaryen Princess is tangled in unpleasant familial relationships, but has to come to an understanding by the end of the show that she will put her duty before her own desires. But will she stick to it?
2. Makima
Beloved Manga character Makima made her debut in anime series, Chainsaw Man, in October 2022. Despite her outwardly beautiful, youthful and kind appearance, Makima's true nature is far more cunning. Beneath the façade, she is a Machiavellian devil who controls people to obey her every command like well-trained dogs.
Makima's duality incites interest from fans, from who she appears to be, to who she is beneath, before she meets her end at Denji's hand and is reincarnated as Nayuta.
Throughout the twelve-episode TV series, it becomes clear that protagonist Denji doesn't stand a chance against her manipulation. He fulfils her tasks as she manipulates her sexuality to encourage him to kill devils for a 'wish' but Makima makes sure she is always in control of the situation. After all, you'd be willing to grant a wish if you could control what the person asked wouldn't you?
1. Eddie Munson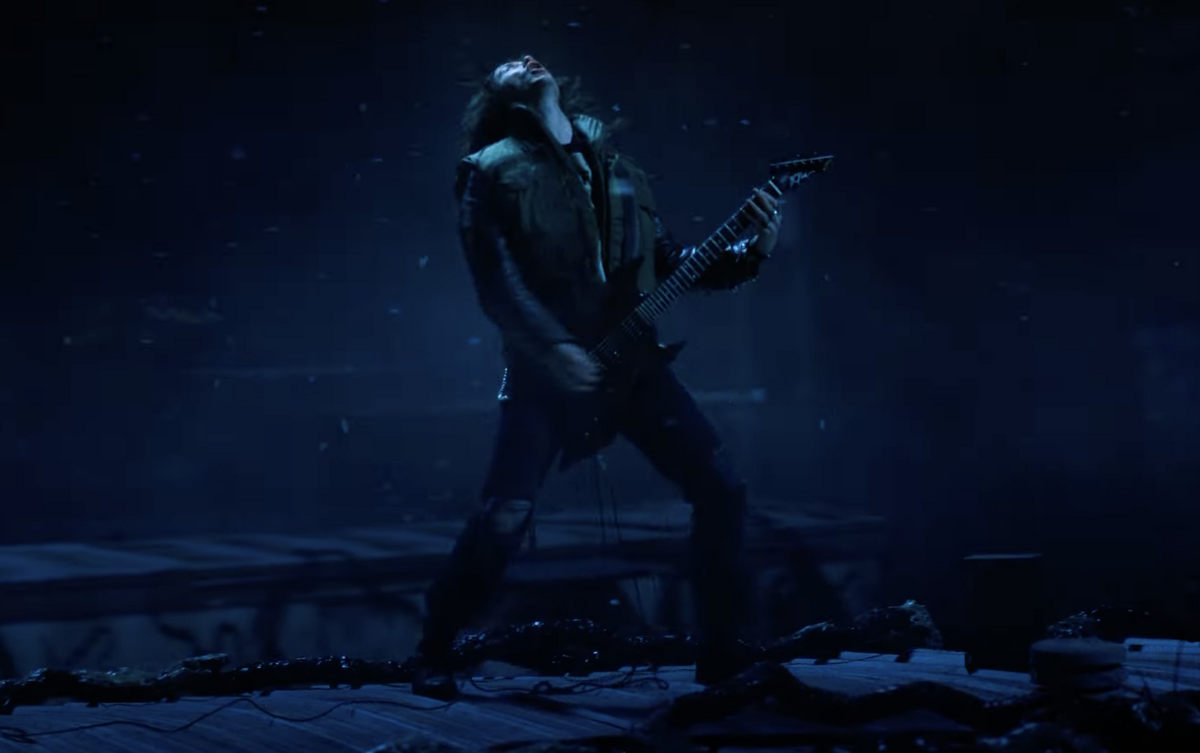 It won't come as a surprise to many that the most searched-for character on Fandom this year was the one and only Eddie Munson.
Joseph Quinn joined the cast of Stranger Things 4 as the Hawkins High School student and leader of a group of Dungeons & Dragons enthusiasts, the Hellfire Club. The sweet guitar-loving outsider witnessed the brutal killing of Chrissy Cunningham by the Vecna, which threw his already fascinated peers into full mania to hunt down the accused killer.
However, the latest ensemble addition captured the viewer's hearts and fans even created a theme song on TikTok from his infamous 'Chrissy, wake up, I don't like this' line.
He protected his friends by distracting the demi-bats with a finger-shredding rendition of Metallica's "Master of Puppets", he forged a heart-warming bromance with Dustin Henderson, and went from number one enemy to local hero. Who wouldn't want to find out more about him?