In 2001, The Fast and the Furious introduced street racer Dominic Toretto via a star-making performance by Vin Diesel. 22 years later, that film has spawned nine sequels and one theatrical spinoff. This week, the high-octane action continues with Fast X, the penultimate movie in the series… or maybe there's two more now, given recent comments by Diesel.
It's become a bit of a running gag that the Fast and Furious films are all about "family," as Dom loves to say. And it's truly a family affair with Dom's legendary crew, which includes some of his closest friends, some former enemies, and some actual relatives. After ten movies together, Dom's extended family could rival an Avengers vs. Thanos gathering, especially since the crew pulled off some superhuman feats in F9: The Fast Saga.
To mark the release of Fast X, which seems to have at least one new family candidate with Brie Larson's Tess, we're taking a look back at every living character who currently falls within Dom's family as well as a few who are just on the periphery. Note that we're not including characters considered deceased in the series (RIP Jesse, Vince, Gisele, and Elena – unless any of them returns from the dead, as can sometimes happen in this universe) and we're leaving out Tony Toretto from the animated series Fast & Furious: Spy Racers, since it's unclear if that show is canon.
But if you're ever invited to one of Dom's famous cookouts, consider yourself in the fam.
Letty Ortiz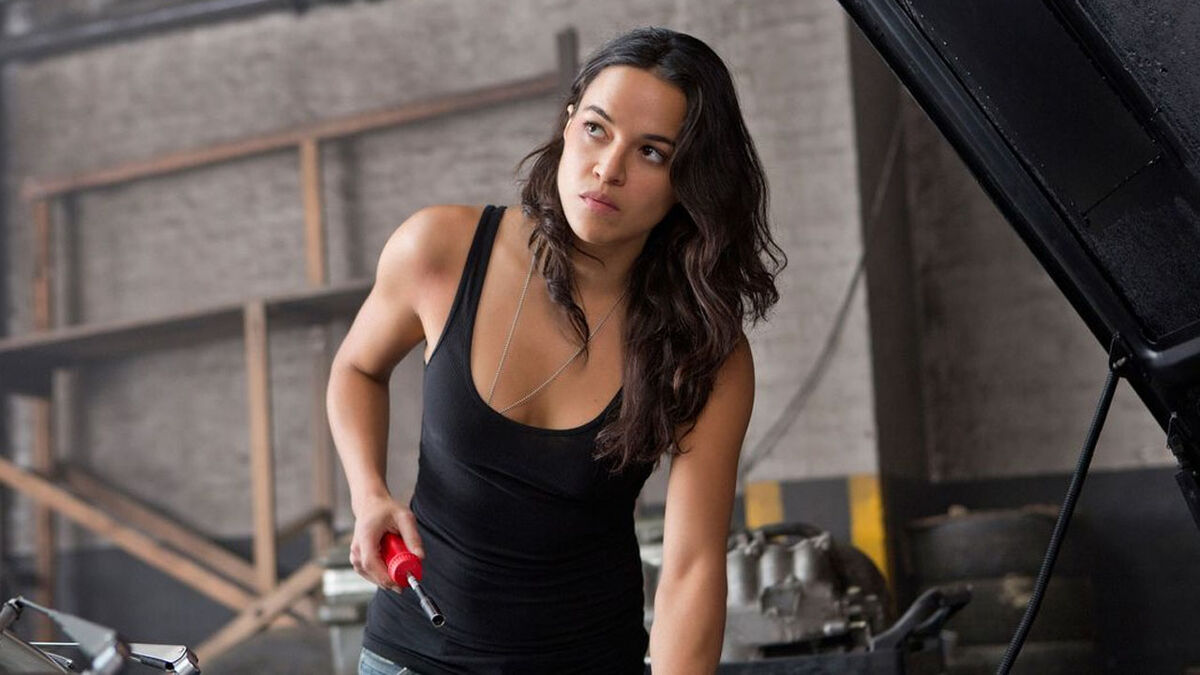 Leticia "Letty" Ortiz (Michelle Rodriguez) is Dom's wife and the love of his life. Letty was introduced in the original film as Dom's girlfriend and partner, and as mentioned in the first film — and then seen in F9 flashbacks — they had been together since they were teenagers. The only things that could separate them were Dom's status as a fugitive at the end of the first film (though that was quickly remedied), and then Letty's apparent death in Fast & Furious.
Dom tried to move on, but once he learned that Letty was alive in Fast & Furious 6, there was no question how much he wanted her back in his life. Although Letty suffered from partial amnesia in the sixth movie and in most of Furious 7, she reunited with Dom and eventually remembered that they had gotten married before she was believed to be dead. They've been back together ever since.
Brian Marcos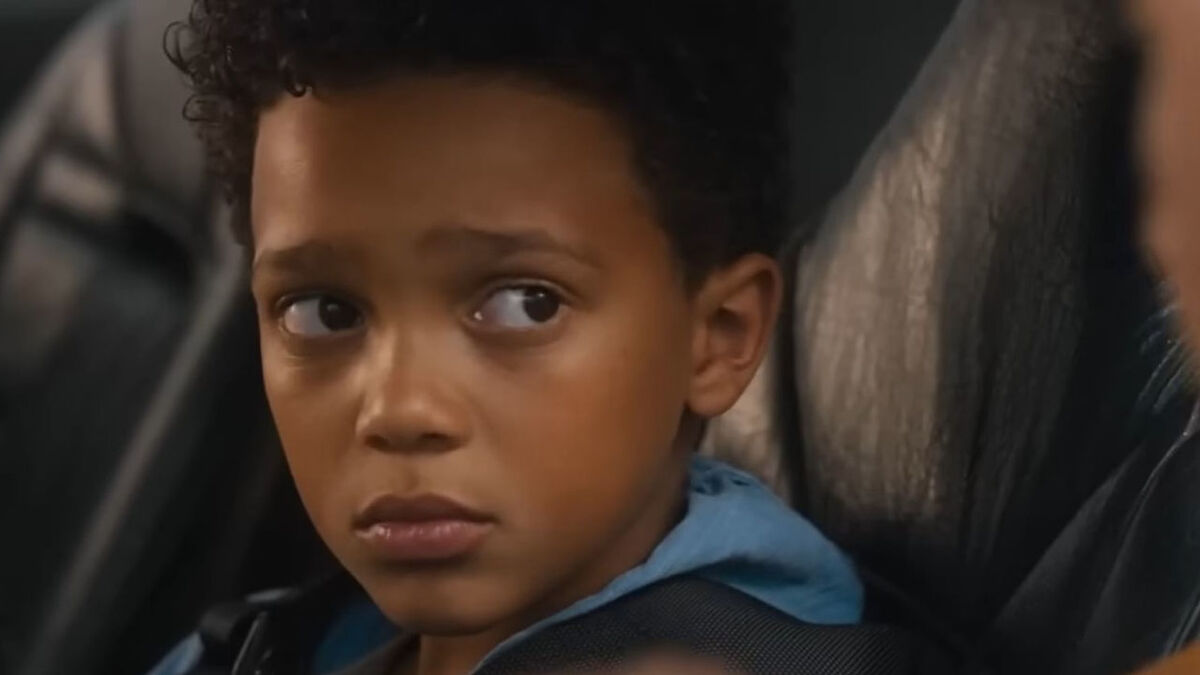 Dom loves Letty and his entire extended family, but he turned his back on all of them in The Fate of the Furious when he learned that the terrorist known as Cipher (Charlize Theron) was holding his son, Brian Marcos, hostage alongside the infant's mother (and Dom's ex-girlfriend), Elena Neves (Elsa Pataky). Dom didn't even know he had a son until Cipher started blackmailing him, and he was willing to let the world and his crew believe that he had betrayed them in order to keep Brian and Elena safe.
There's no question that Dom values Brian's life above his own. He gave his son the name of his best friend, and he willingly retired to keep Brian safe from anyone who meant him harm. Only the extenuating circumstances of F9 managed to nudge Dom out of the quiet life, at least temporarily.
Mia Toretto
Aside from his wife and child, there's no one that Dom is closer to than his younger sister, Mia Toretto (Jordana Brewster). As established in the first film, Mia wasn't initially involved in Dom's underworld activities, but she was aware of them. She was also close friends with Letty. Mia later had romantic feelings for Brian O'Conner (Paul Walker) when he went undercover to infiltrate Dom's inner circle.
Following Dom's arrest in Fast & Furious, Mia refused to stand by and let her brother spend his life in prison. She and Brian intercepted Dom's prison transport and freed him. From there, Mia and Brian resumed their relationship and went on the run with Dom before they retired in Furious 7 to focus on raising their son, Jack. Mia later gave birth to a daughter who has yet to be named in the films, and we assume the latest Toretto family member and her older brother are also guests at Dom's cookouts.
Mia returned to the center of the action in F9 because her other brother re-entered her life. Speaking of whom…
Jakob Toretto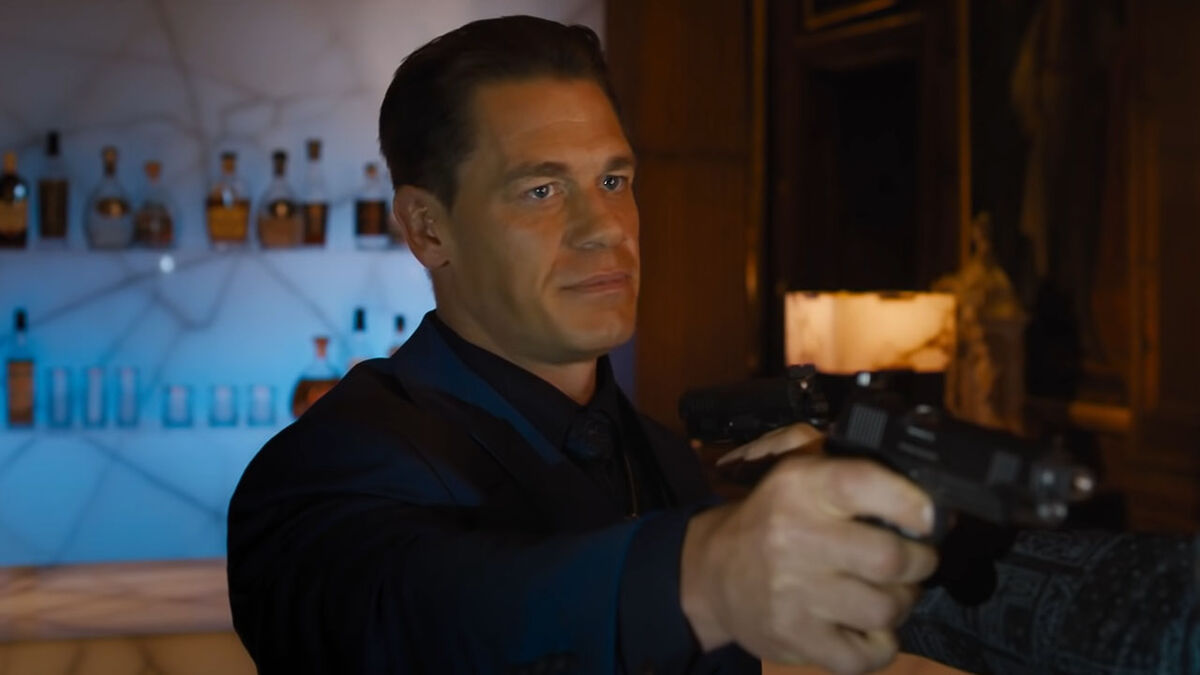 There's not a strong family resemblance between Dom and his brother, Jakob Toretto (John Cena). But as established in F9, the two Toretto brothers genuinely loved each other when they were kids. What broke that bond was Dom's belief that Jakob had intentionally murdered their father, Jack Toretto (JD Pardo) by sabotaging his race car.
Dom challenged Jakob to a street race with Jakob's place in the family at stake. When Jakob lost, he was exiled from his friends and family. Years later, Jakob reinvented himself as a world-class spy and mercenary. Jakob was such a formidable foe that he almost defeated Dom and the crew before he eventually sided with them when he was betrayed by his partner, Otto (Thue Ersted Rasmussen). By then, Dom had realized that Jakob only interfered with their father's car at his request to throw the race and help the family recover from crippling debt.
As a sign of forgiveness, Dom gave Jakob his car and a second chance to reinvent himself. Jakob will return in Fast X, and it certainly looks like his redemption continues.
Brian O'Conner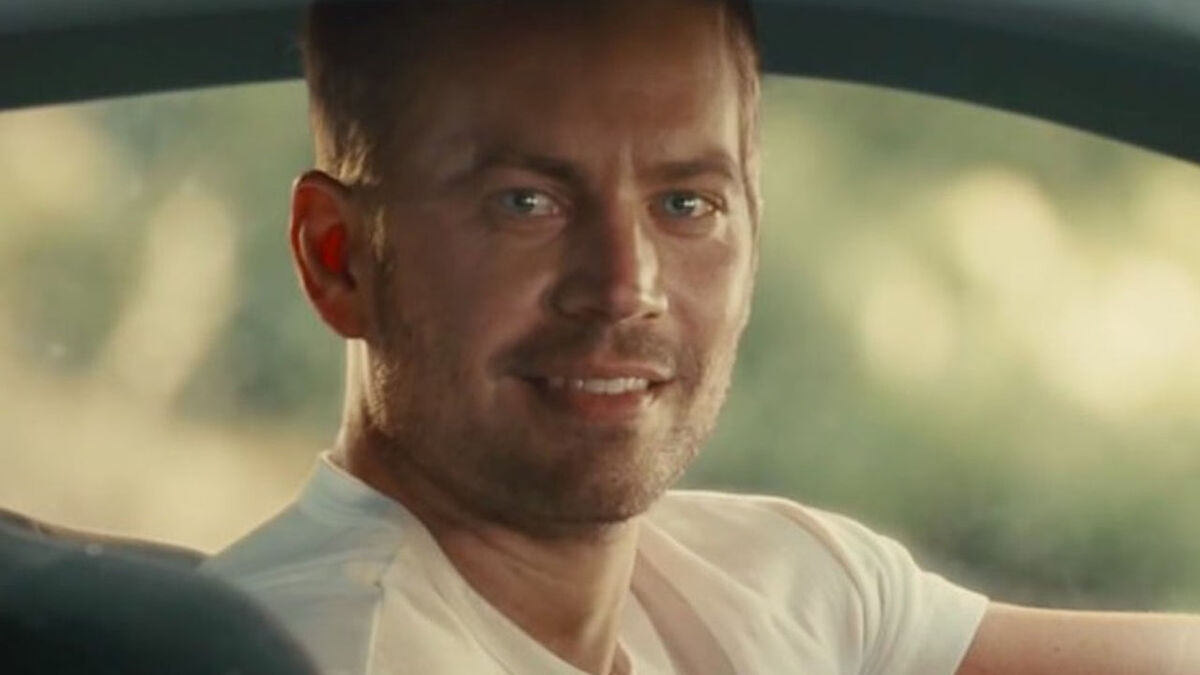 While Jakob is Dom's brother by blood, Brian O'Conner is the brother he chose. Dom and Brian were initially at odds in The Fast and Furious, but he quickly came to trust him. That's why Dom felt betrayed when he learned that Brian was really an undercover LAPD officer. Regardless, the bond they shared meant enough to Brian that he allowed Dom to escape even though it made Brian a wanted man in the process.
By the time of Fast & Furious, Brian had cleared his name and earned a place in the FBI. He worked alongside Dom to bring down Arturo Braga (John Ortiz), the drug lord who ordered Letty's murder. Afterwards, Brian once again turned his back on his career by helping Dom escape. Together with Dom and Mia, Brian officially joined the new crew as they became international thieves before they earned their freedom in Fast & Furious 6.
Paul Walker died in a car accident in November 2013 before Furious 7 had been completed. Rather than kill off Walker's character, his brothers, Cody and Caleb Walker, were recruited to help complete the film and give Brian a happy ending with Mia as they went off to start a family together. As of F9, Brian is still alive and one of Dom's closest friends and, as we saw in that film's final moments, still coming to those Toretto cookouts. But he remains retired from "the game."
Roman Pearce
Roman Pearce (Tyrese Gibson) has been around the franchise almost from its beginning, having made his debut in 2 Fast 2 Furious as the childhood best friend of Brian. However, they had been estranged for years since Brian became a cop and Roman was arrested for possession of stolen cars. The only thing that repaired their friendship was Brian's pact with the FBI to expunge their criminal records if they took down drug lord Carter Verone (Cole Hauser).
Years later in Fast Five, Brian recruited Roman for a multi-million dollar heist led by Dom. Since then, Roman has remained an indelible part of Dom's crew. He is prone to making outlandish statements and often coming off like a fool but Roman has also shown himself to be extremely competent in dangerous situations. For example, in F9, Roman survived several brushes with death and he was willing to sacrifice himself to take out an orbiting satellite to prevent Jakob's plans from coming to fruition.
Tej Parker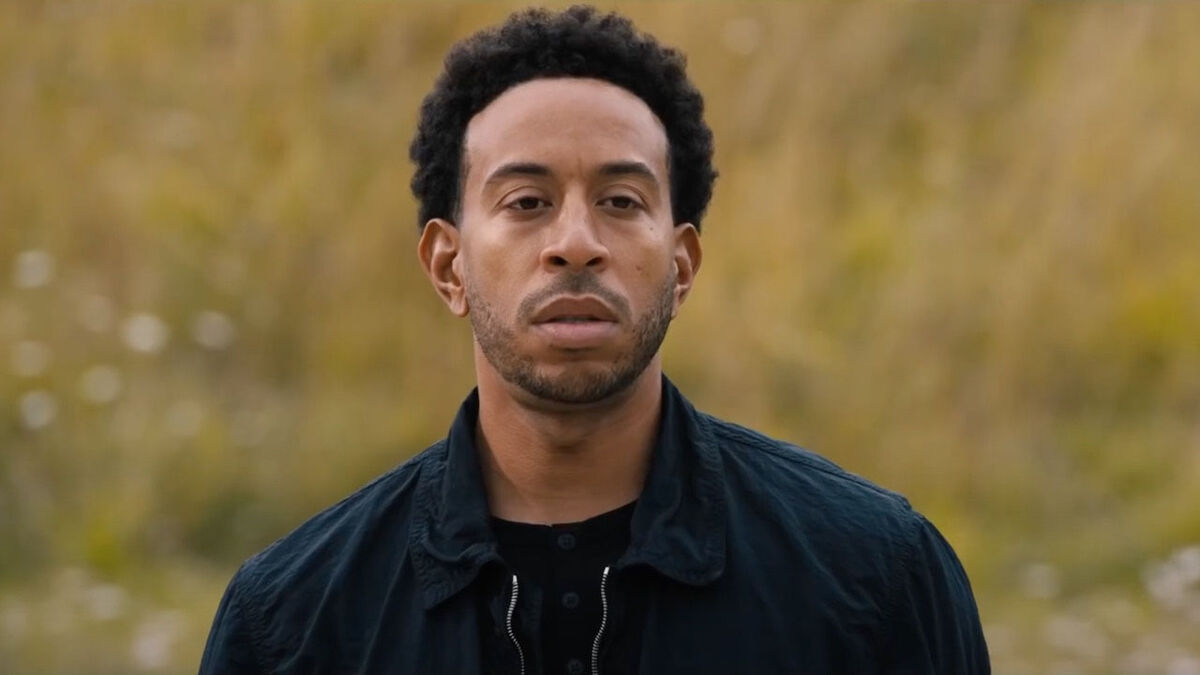 Brian met Tej Parker (Chris 'Ludacris' Bridges) before the events of 2 Fast 2 Furious, while on the run from the law, and they struck up a friendship that has endured. Tej proved to be a loyal ally while lending Brian and Roman his technical expertise and even a place to stay in Miami. That's why Brian brought him into Dom's crew in Fast Five, and he's been a part of the fam ever since.
Surprisingly, Tej has developed a close friendship with Roman and they are frequently partnered together on missions. Although both Tej and Roman have romantic interest in Ramsey (Nathalie Emmanuel), she appears to prefer Tej. Yet so far, there is no official relationship between Tej and Ramsey.
Ramsey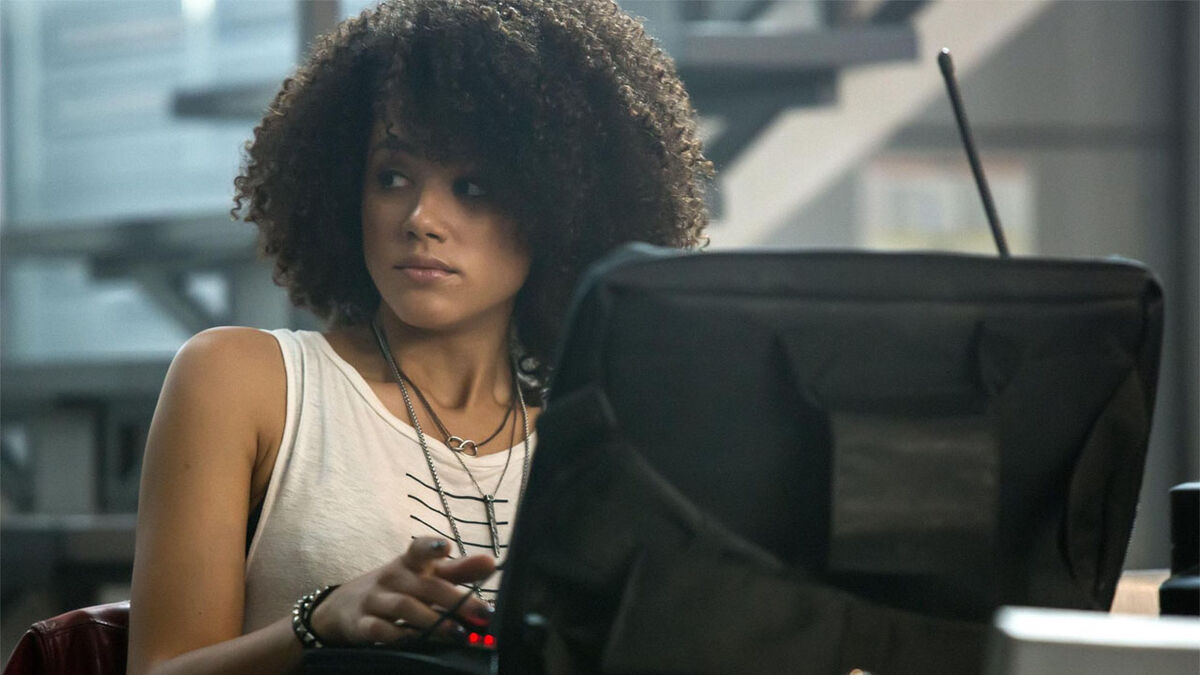 Dom's crew first encountered Ramsey in Furious 7 when she was being held by a terrorist named Mose Jakande (Djimon Hounsou). Ramsey became Mose's target because she created God's Eye, a sophisticated program that could hack into almost anything that uses computer code and find anyone on the planet within a matter of minutes.
Ramsey is a gifted hacker, and as it turns out, a good judge of people as well. She quickly realized that Dom and his crew were trustworthy just by watching them interact with each other. Ramsey was so impressed by their bond that she stayed with the team beyond that adventure. Ramsey frequently pairs up with Tej, and she has become a valuable member of the crew even though she can't drive. Regardless, Ramsey's only experience behind the wheel in F9 briefly gave her team the upper hand over Jakob.
Han Seoul-Oh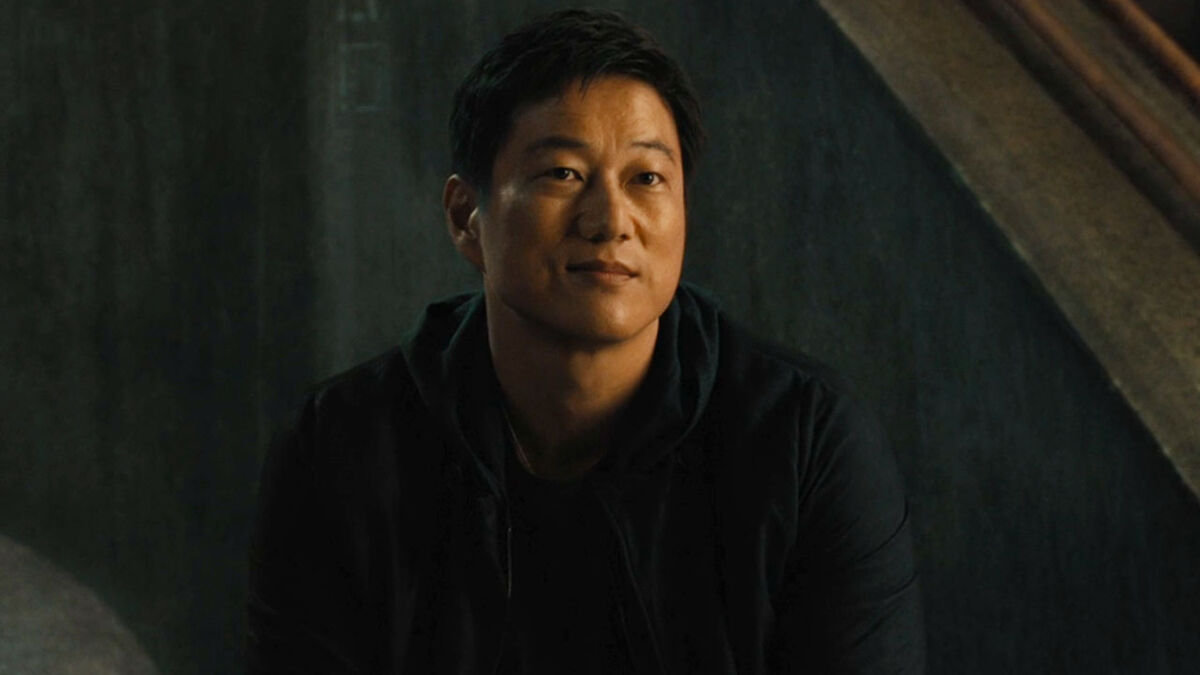 Is Han Seoul-Oh the same character as Han Lue from Better Luck Tomorrow? Both characters are played by Sung Kang, and Better Luck Tomorrow was helmed by frequent Fast & Furious director Justin Lin. Kang and Lin have shared their belief that the same Han appeared in both films, but it's unofficial in the series' canon (and unofficial legally, since Universal didn't make Better Luck Tomorrow).
Within the Fast franchise, Han was initially a one-off character in The Fast & the Furious: Tokyo Drift where he was a mentor to Sean Boswell (Lucas Black). Han perished in the film when his vehicle was struck by another car and subsequently engulfed in an explosion. The only thing that linked Han to the larger series was a post-credits appearance by Dom who said that Han was "family."
Kang reprised his role in Fast Five, which revealed that Dom wasn't kidding about how much Han meant to him. Through that film and Fast & Furious 6, Han was beloved within the crew, which is why his apparent death at the hands of Deckard Shaw (Jason Statham) devastated the team.
But as seen in F9, Han's death was faked with outside help, much to the surprise of Shaw and Han's old crew. Regardless, Dom and company welcomed Han back with open arms.
Luke Hobbs
With Fast Five, the idea of Vin Diesel and Dwayne "The Rock" Johnson squaring off on the big screen was too good to pass up. Johnson joined the franchise as Lucas "Luke" Hobbs, a high-ranking agent of the Diplomatic Security Service. Hobbs even went face-to-face with Dom himself, and matched him blow for blow.
Dom has a habit of turning some adversaries into friends, and that's how it played out with Hobbs. After finding themselves on the same side against drug lord Hernan Reyes (Joaquim de Almeida), Hobbs recruited Dom's team in Fast & Furious 6 to take on Owen Shaw (Luke Evans) in exchange for clearing their criminal records.
Although not officially on Dom's crew, Hobbs became genuinely close to them. That's why he took Dom's apparent betrayal so personally in The Fate of the Furious. But once the truth came out about Dom's actions, Hobbs and Dom reconciled their differences. If only it was that simple off-screen. Diesel and Johnson had a very public falling out that led to Johnson's refusal to return for any additional films in the main series. But perhaps that rift may still be repaired.
Johnson and Statham headlined the spinoff film, Fast & Furious Presents: Hobbs & Shaw. Within that movie, Hobbs and Deckard formed a tenuous partnership as they took on a nearly superhuman terrorist, Brixton Lore (Idris Elba). But for now, there's no word on when or if that partnership will be renewed for another sequel.
Leon
Whatever happened to Leon (Johnny Strong)? In the original Fast and the Furious, Leon was a key member of Dom's crew for street races and in their side hustle as truck hijackers. Leon even helped save Letty's life during the final truck hijacking that exposed Brian as a cop.
Leon skipped town after that and apparently never looked back. The funny thing is that every other member of Dom's original crew has been accounted for except Leon. There has to be some kind of story behind his long absence. But whether we will ever see it play out on the big screen appears to be increasingly unlikely.
Rico Santos & Tego Leo
Sometime before Fast & Furious, Rico Santos (Don Omar) and his friend, Tego Leo (Tego Calderon) were members of Dom's crew, as depicted in the short film Los Bandoleros. They grew up in the Dominican Republic, and Tego was briefly imprisoned in Los Bandoleros, where he spoke at length about the evils of corporations.
Rico and Tego were seen at the beginning of Fast & Furious pulling off a heist with Dom before the team went their separate ways. They returned at the end of the movie to help Brian and Mia free Dom. They returned in Fast Five to help pull off an even more successful heist, but they were absent from the series until The Fate of the Furious, when they were called upon by Dom to help fake Deckard Shaw's death in a complex bid to free Brian Marcos from Cipher.
During Dom's barbeque party in F9, Rico explained away Tego's absence by telling Letty that he had opened up a restaurant in Brooklyn.
Deckard Shaw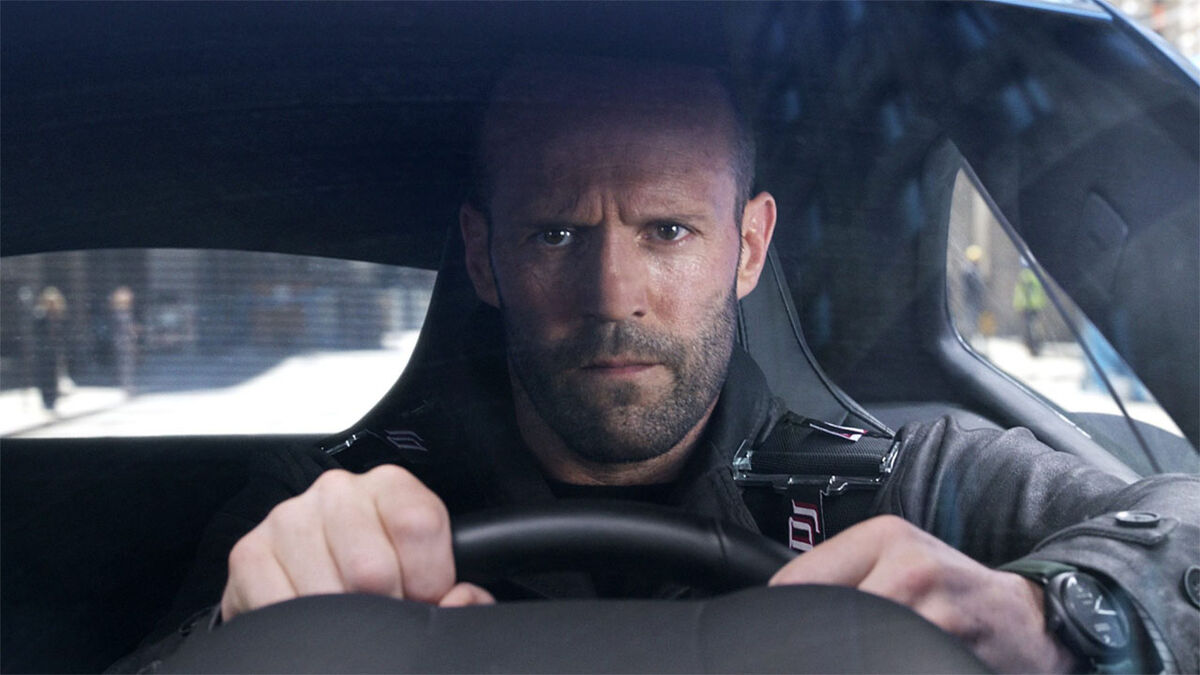 You might think that Dom would hold a grudge against Deckard Shaw, considering that at the time he believed that he was responsible for the death of Han. Throughout Furious 7, Deckard relentlessly pursued Dom and his crew to get his revenge on them for leaving his younger brother, Owen, in a coma. So it was a surprise to everyone that Deckard worked alongside Dom's crew in The Fate of the Furious to bring down Cipher.
Deckard explained that he had a grudge against Cipher for corrupting his brother. And although Dom didn't hear that backstory, he correctly guessed that both Deckard and Owen would be amenable to attacking Cipher's heavily armed plane and rescuing Dom's son, Brian. Deckard even made sure not to traumatize baby Brian with sounds of violence while securing his freedom.
That act of virtue secured Deckard an invite to the celebratory barbeque, and no one even brought cup Han's apparent death again to spoil the mood. It helps in the long run that Deckard didn't actually kill Han, but not for lack of trying. Some time after Deckard's adventure with Hobbs, Han came knocking on his door. But we'll have to wait until Fast X to see how that encounter played out.
Magdalene Shaw
Although Magdalene "Queenie" Shaw (Helen Mirren) had good reasons to hate Dom in The Fate of the Furious, her feelings have apparently warmed towards him. Dom was the reason why Owen Shaw was temporarily comatose and Deckard was imprisoned. But Dom was also responsible for the deal that saw both Shaw brothers walk free in exchange for rescuing his son. Looking back at Queenie's menacing demeanor towards Dom in their initial meeting, it's somewhat surprising how happy she was to see him in F9, but that seems to be how things go with Dom and his onetime foes. She even called Dom her favorite American.
Some time before the events of Hobbs & Shaw, Queenie was imprisoned. That film also revealed that she has a daughter, Hattie Shaw (Vanessa Kirby), who is kind of the black sheep of the family because she's an agent of MI6. Regardless, Hattie reconciled with her brother, Deckard, in that film, and they apparently helped Queenie escape by the time of F9.
Queenie will be back in Fast X, but it's unclear what her role in the story will entail. We don't expect Queenie to show up for any cookouts, but F9 revealed that her driving skills remain impressive and her unlikely bond with Dom continue to strengthen.
Cara Mirtha
Sometimes, members of the crew don't stick around very long. Cara Mirtha (Mirtha Michelle) was a member of Dom's team in Los Bandoleros and at the beginning of Fast & Furious, and she was apparently dating Han at the time. But when that crew split up, Cara was never seen again.
Despite Cara's disappearing act, there is some evidence that Dom is close to the Mirtha family. Years later, Cara's sister, Leysa (Cardi B), appeared in F9 and helped Dom out of a tight situation.
Leysa Mirtha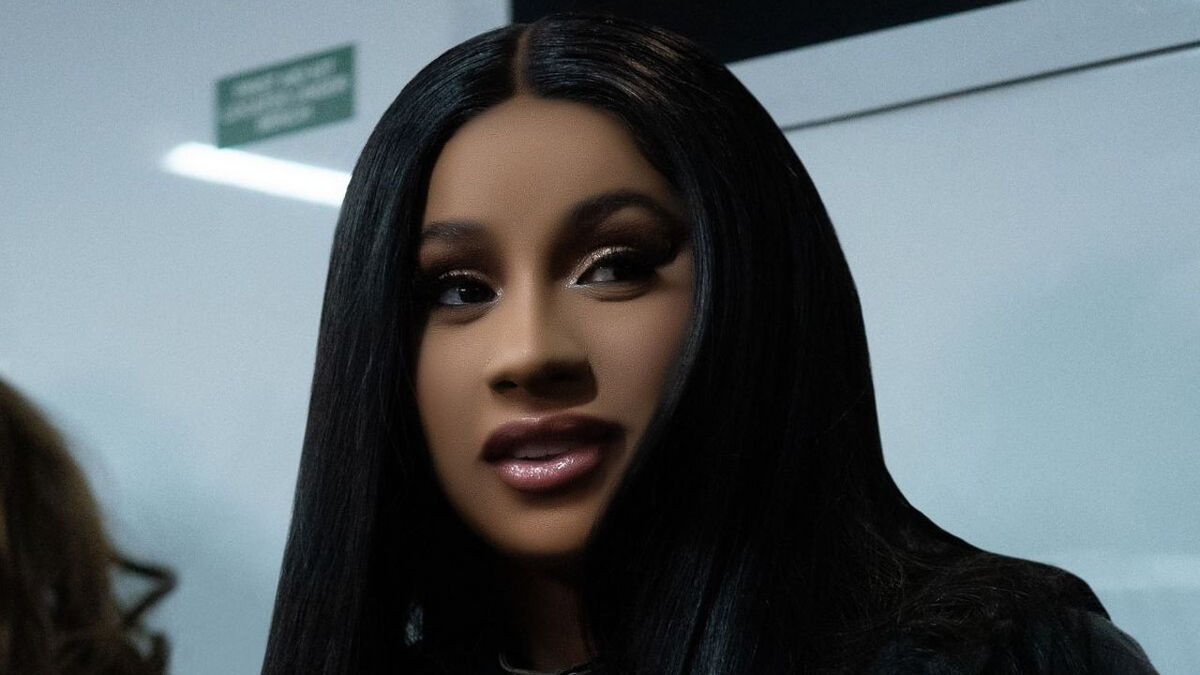 Leysa never appeared onscreen before Cardi B.'s cameo in F9. But judging from the timeline of the films, she must have been a part of Dom's team before Fast & Furious. And considering how warmly Leysa greeted Dom in F9, they apparently parted on very good terms.
Sometime during the intervening years, Leysa formed an all-female paramilitary group. That's how she was able to get Dom out of harm's way when Jakob and Otto had him dead to rights. Leysa is rumored to return in Fast X, so we'll see if she ends up having a larger role moving forward.
Elle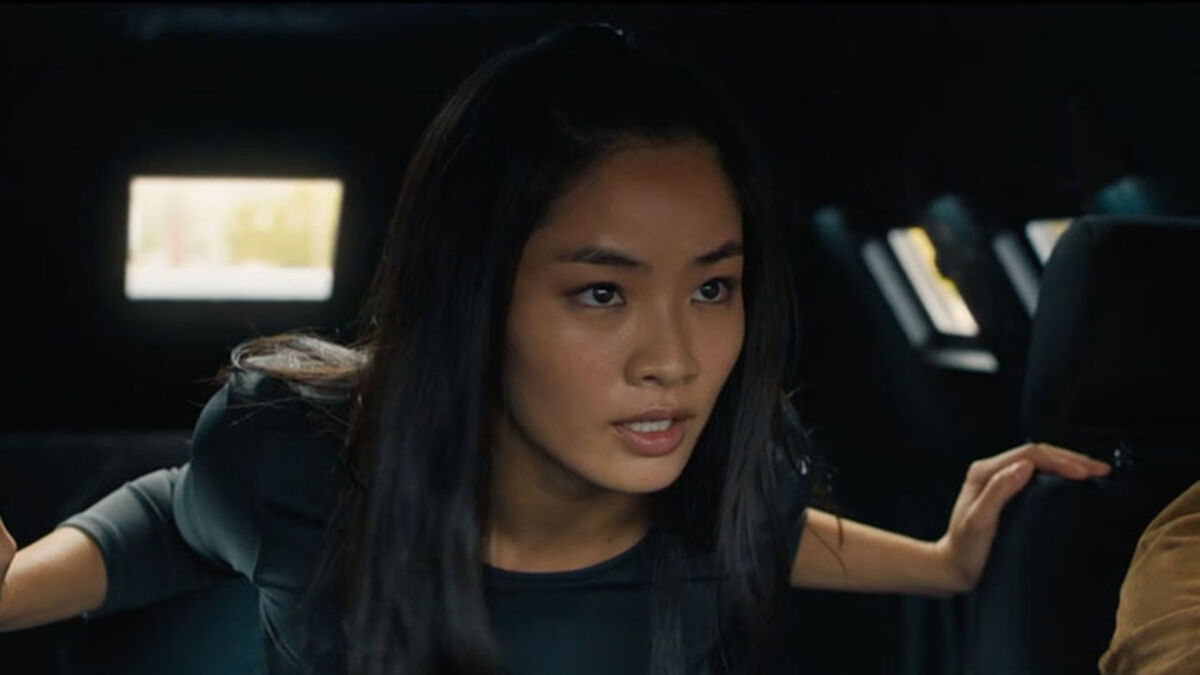 Although Elle (Anna Sawai) is not a member of Dom's crew, her connection with Han literally gives her a seat at the table with the fam at the end of F9. As revealed in that film, Elle was sought after by Jakob and Otto because her parents were the scientists behind Project Aries, a device that could hack any computer system, including the most advanced weapons in the world.
Han stumbled upon Elle on the night her parents were killed, and he took it upon himself to protect her. That was the main reason why Han faked his death, as it allowed him to keep Elle safe. Now that the threat of Project Aries is over, it's unclear if Elle will remain with Han and the crew or if she will resume her life in Tokyo.
Fernando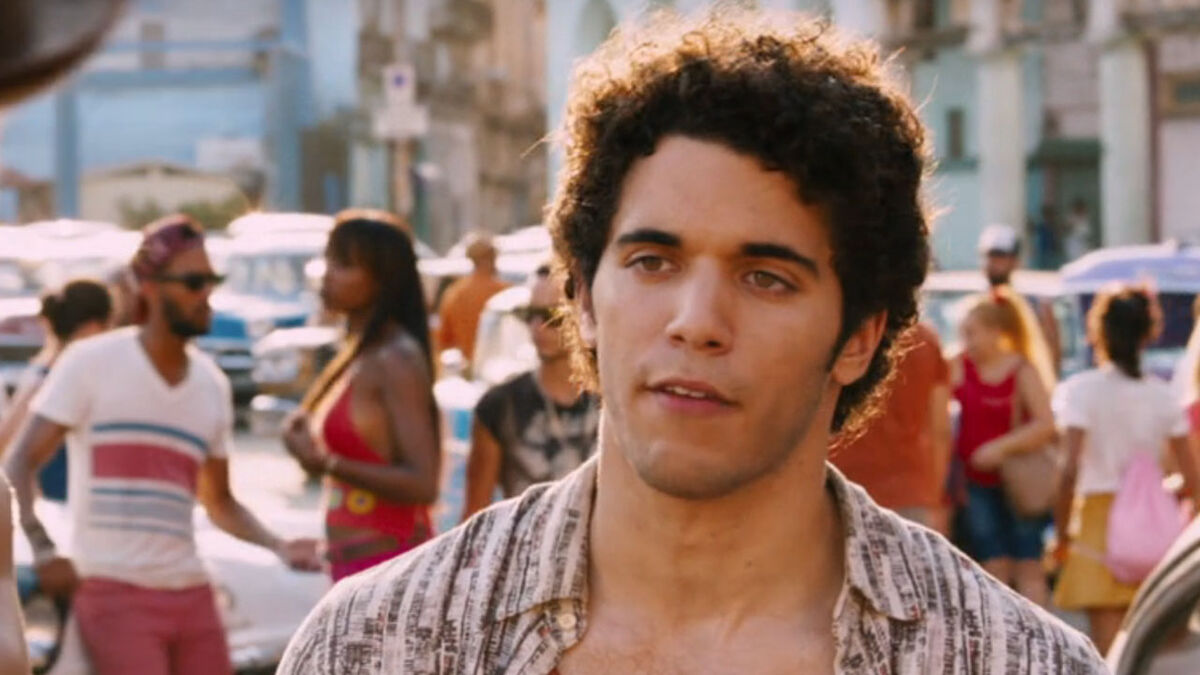 Not all of Dom's family members are cut out to be members of his crew, but that doesn't mean his love for them is diminished. The opening minutes of The Fate of the Furious introduced Dom's young cousin, Fernando (Janmarco Santiago), a Cuban native who was spending time with Dom and Letty while they celebrated their honeymoon.
To settle Fernando's debt to Raldo (Celestino Cornielle), Dom raced Fernando's decrepit vehicle against Raldo's high-performance car. And when Dom came out on top, he won Raldo's respect, but allowed him to keep his car. Dom also gave Fernando his show car, which may lead his cousin to follow in his footsteps as a street racing legend.
Sean Boswell
Sean has the unique distinction of headlining his own film, The Fast & the Furious: Tokyo Drift, which had only minor connections to the other installments of the franchise. Under the tutelage of Han, Sean's street racing skills were upgraded with drifting techniques that eventually earned him the title "Drift King."
Some time after Han's "death," Dom introduced himself to Sean and bonded with him over Han's memory. They even raced each other. Furious 7 followed up on that Tokyo Drift concluding scene with Sean giving Dom some of Han's personal belongings.
It's true that Sean has yet to be an official part of Dom's crew, but he's earned friend of the family status. And in F9, Sean and his friends helped Dom's team pull off their most audacious stunt to date – and secured that cookout invitation.
Twinkie & Earl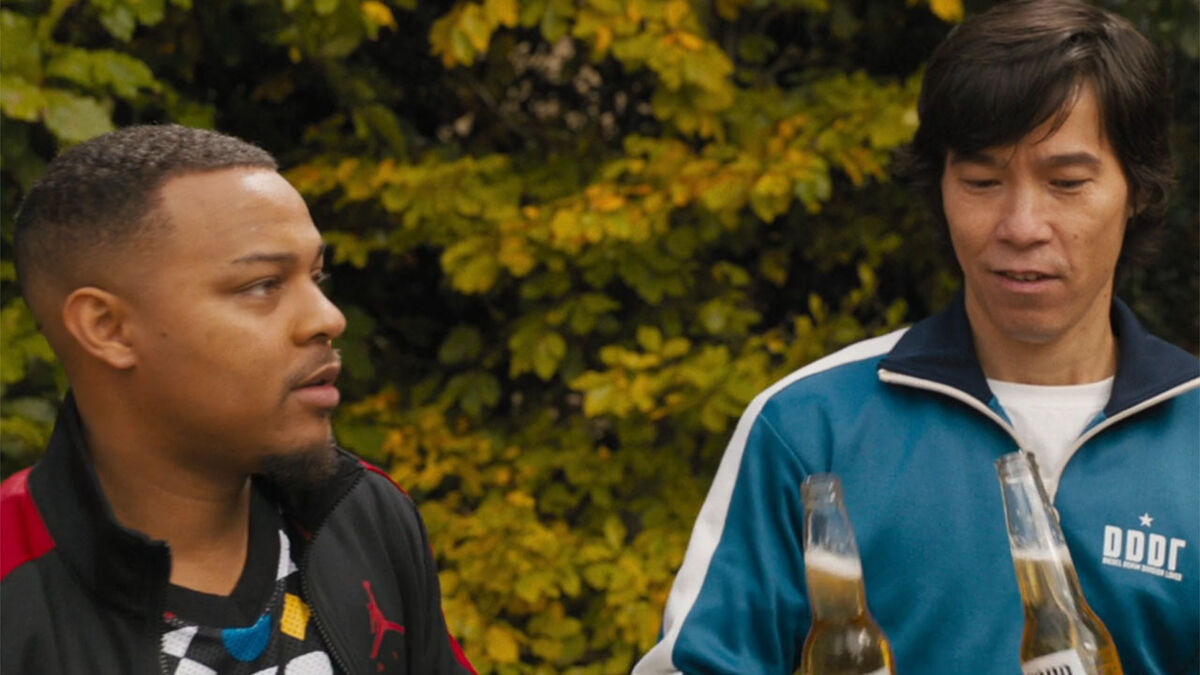 Twinkie (Shad "Bow Wow" Moss) and Earl (Jason Tobin) were two of Sean and Han's closest friends in Tokyo Drift, with Twinkie in particular helping show Sean the ropes of life in Tokyo. Following Han's "demise," the duo helped Sean build a car for the race that earned him the Drift King title.
F9 revealed that Sean, Twinkie, and Earl had relocated to Germany as part of a contract to build rocket engines for that country's military. They were also obsessed with building a rocket-powered Pontiac Fiero that was hampered by setbacks.
Despite the less than promising test results of their rocket car, Dom enlisted the trio to use the Fiero's rockets to launch Roman and Tej into space to disable the Project Aries satellite before it could be unleashed on the world. That act of heroism earned them that aforementioned invite to Dom's cookout, even though they aren't officially a part of the crew. They even got to reunite with Han in the process.
Little Nobody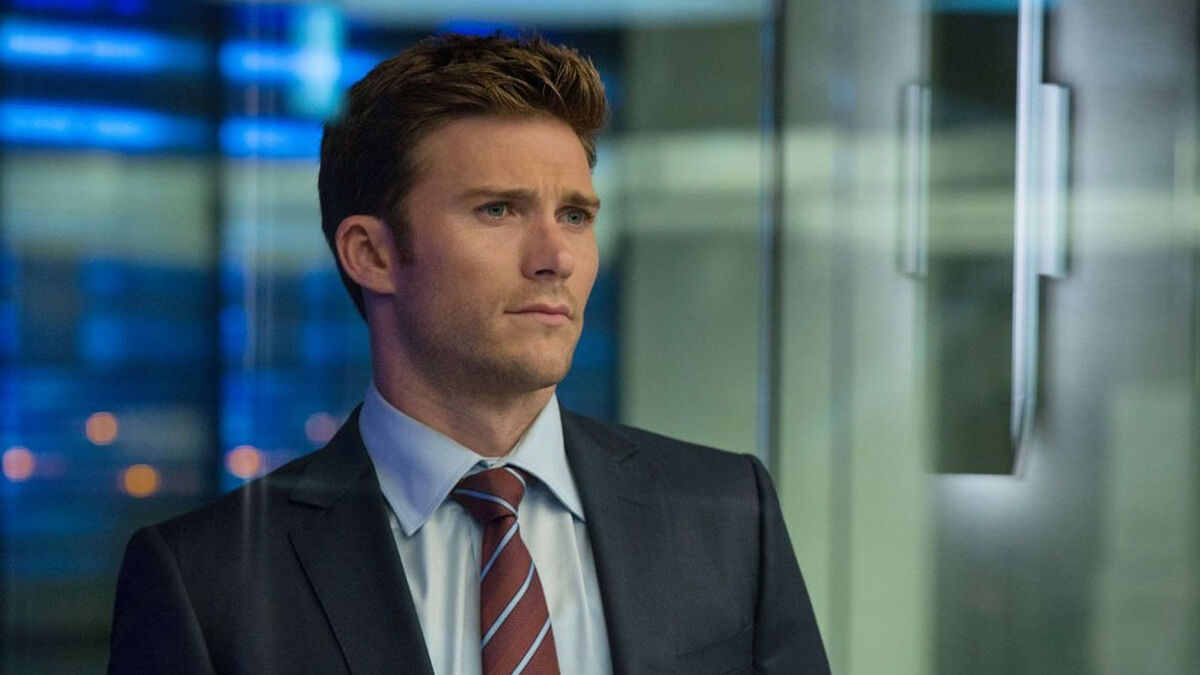 Dom's crew loved teasing Little Nobody (Scott Eastwood) in The Fate of the Furious, and they also gifted him with that less-than-flattering nickname. To be fair, Little Nobody is a bit stuck up. But he was also right alongside Dom's crew every step of the way as they tried to bring down Cipher and free Dom from her grasp.
For his efforts, Little Nobody was invited to the celebratory barbeque. And although he was absent from F9, he will be back in Fast X.
Mr. Nobody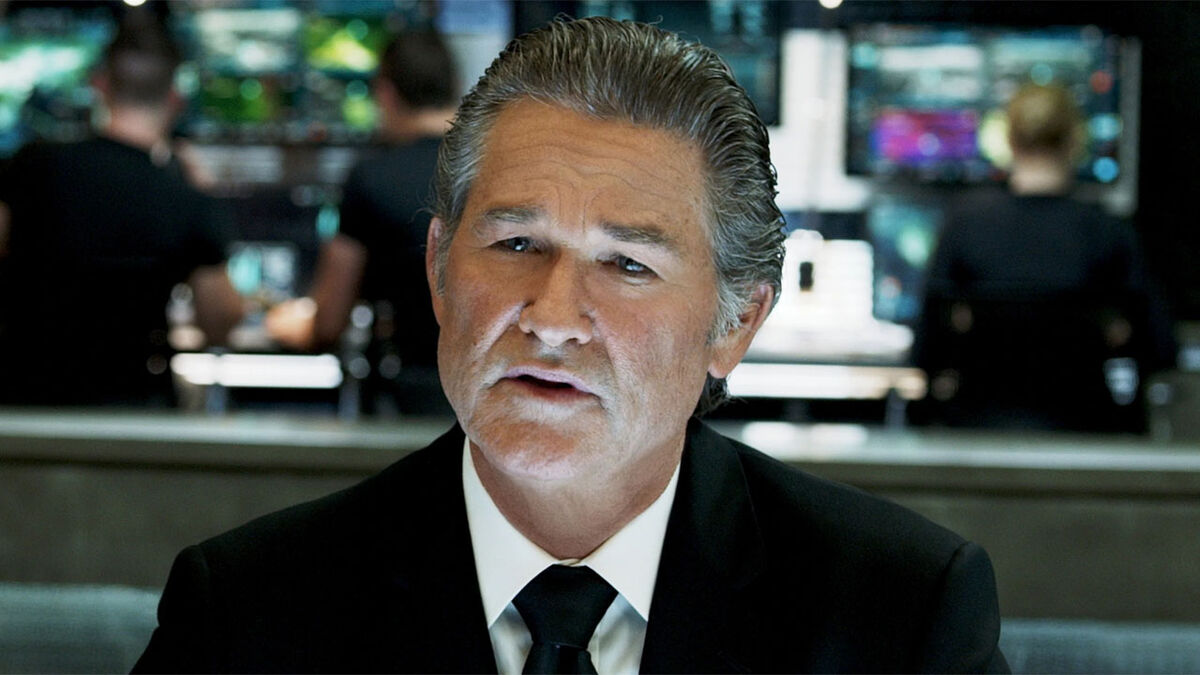 Secretive government agents tend to not be very trustworthy. But Mr, Nobody (Kurt Russell) has proven to be the exception. In Furious 7, Mr. Nobody offered Dom's team a deal. In exchange for helping him recover Ramsey and God's Eye, Mr. Nobody agreed to let them use God's Eye to locate Deckard Shaw before he could find them.
Mr. Nobody even accompanied Dom and Brian when they went to confront Deckard, before he was shot and wounded. Mr. Nobody returned in The Fate of the Furious, where he forced Deckard to work with Hobbs and the rest of Dom's team (guess he correctly saw the family potential!). He also introduced Little Nobody as his protégé, and his liaison with the crew. Once again, Mr. Nobody proved to be a valuable ally, and he even accepted Dom's invitation for the rooftop barbeque at the end of the movie.
At the moment, Mr. Nobody's fate is uncertain. Early in F9, Mr. Nobody sent an urgent message to Dom's team when his plane was attacked by Jakob and his men. The plane subsequently crashed, but no trace of Mr. Nobody's body was found. In the real world, that would mean that he was dead. But in the Fast & Furious universe, people cheat death all of the time. Kurt Russell hasn't been announced for Fast X, but we'd be surprised if he doesn't appear in some fashion.
Abuelita Toretto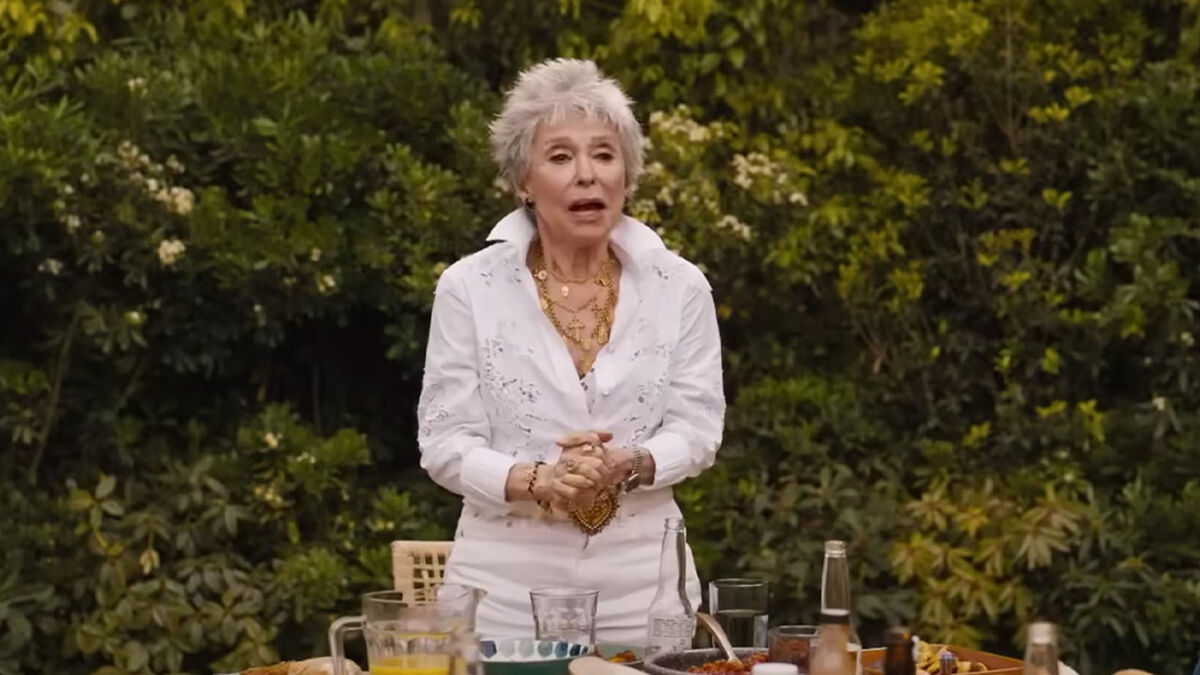 Fast X will introduce another member of the Toretto family: Abuelita Toretto (Rita Moreno). She is the grandmother of Dom, Mia, and Jakob. But we have to wonder, where has she been for the last 22 years? Running her own criminal enterprises or rival barbeques?
Presumably we'll learn more about Abuelita when Fast X opens on Friday, May 19.
---