Warning: MAJOR SPOILERS follow for Fast X.
The tenth film in the Fast and Furious saga – and eleventh film in the franchise, overall – Fast X sped into theaters this past weekend, proving that a "family" film could pull in $319 million at the global box office, knocking hero hit Guardians of the Galaxy Vol. 3 off its perch here in North America.
By now, Dom Toretto and his close-knit crew have seen it all, including the cold depths of outer space. In Fast X, however, Dom finds himself targeted by a man whose life he ruined back in Fast Five, when Dom, Brian and their team stole $100 million from drug lord Hernan Reyes, resulting in the loss of Reyes' fortune – and his life. Now Reyes' son, Dante, played by Jason Momoa, is out for revenge, seeking to ruin Dom's life by taking out the people he cares about most.
Thanks to the new movie's opening, the Fast and Furious Wiki has swelled 117% with Fandom's readers over the weekend. Right now, it's still currently Fandom's number three trending movie/TV Wiki – after Guardians of the Galaxy and Netflix's Queen Charlotte/Bridgerton.
With movies back in theaters in a bigger way, it's no surprise that Fast X managed to garner 63% more pageviews than the most recent Fast movie, 2021's F9, even though the film did open slightly lower than F9 domestically.
You CAN See Him
Leading the pack for pageviews on the Fast Wiki is none other than Jakob Toretto, who underwent something of a character makeover since presenting as the villain in F9. Played by John Cena, who can be exceptionally funny, Jakob gets to actually indulge in comedy in Fast X, which is a far cry from F9's hulking sourpuss – which is a demeanor wasted on Cena.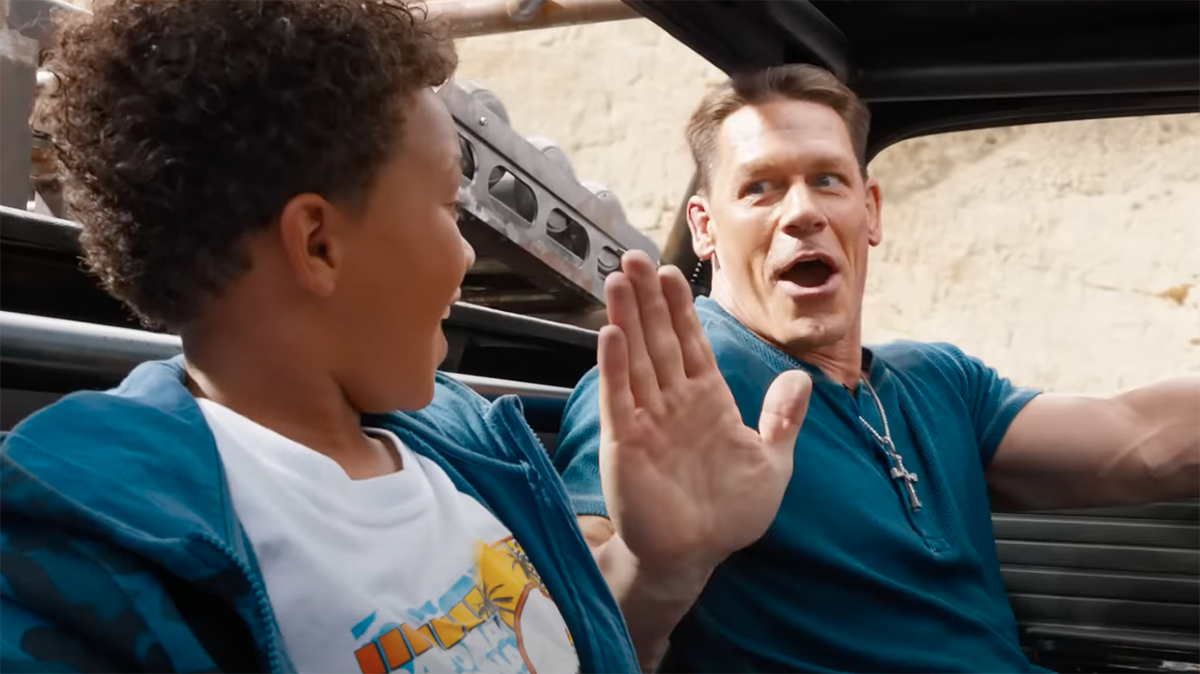 Here's Jakob at the top spot, followed by the rest of the Fast Wiki Top 10…
A villain no longer, Jakob was the top dog on the ten list – though it may be his noble death at the end of the film that also had people looking at his page, since we were just getting to truly like Jakob when he made his valiant sacrifice to help Dom save his son. However, there were also several actual villains throwing their weight around in the results as well. Momoa's Dante grabbed the number four spot (and was the third most popular character after Jakob and Brian "Little B" Marcos, who is paired with Jakob for most of this film). Then there's the saga's continuing baddie Cipher, who's always reliable as a perennial thorn in Dom's side and here shares a lot of scenes with Letty this time out, possibly on her way to yet another Fast villain redemption. She landed at eight.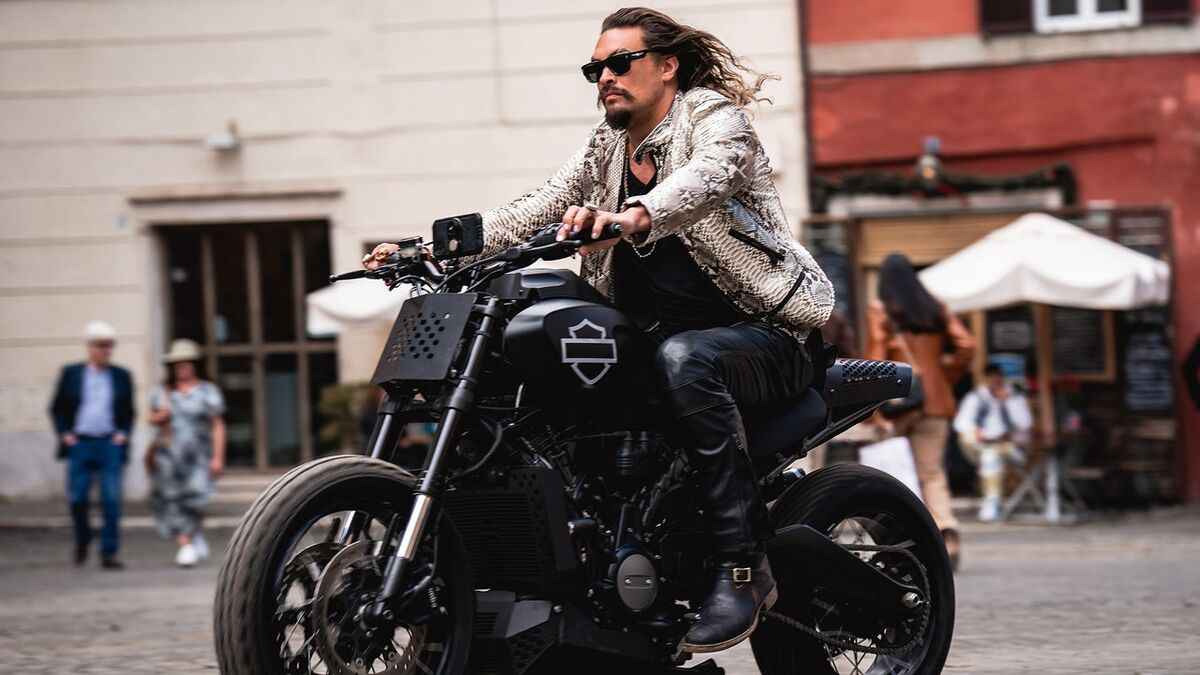 At 10 though is Alan Ritchson's Aimes, the new head of The Agency in Fast X. And no, nabbing this spot wasn't just due to Ritchson's role as Jack Reacher on the Prime Video series. It's because Aimes is a stealth villain, revealed to be a treacherous turncoat in cahoots with Dante.
Back to Brazil 
Given how much the plot of Fast X hinges on Fast Five, it makes total sense for fans to want to read up on characters from that flick, or new characters who have ties to it. Young Brian Marcos, son of Dom and Elena Reyes, was the big winner at number three, but the late Elena also made the Top 10 at number seven, as we meet her own previously unseen family member this time out.
Dante wasn't the only big Reyes winner too, with his late "bad daddy" Hernan placing at number 18, as Fast X included new scenes with Hernan before he died. And Elena's "I was here the whole time, I swear" sister Isabel, played by The Suicide Squad and Guardians Vol. 3's Daniela Melchior, also made it into the Top 20, at 16.
New characters snuck in against against an ever-growing army of returning "family" members on the pageview front. Dante was big. Aimes made the Top 10. Isabel had a decent show. And Brie Larson's Tess just made it under the wire, at 20. Mostly though the list was filled with Dom (at 5), Brian (at 9),  the Shaw brothers (Deckard at 11, the MIA Owen at 20), Gisele (13), Han (14), Letty (15)… you get the idea.
Yes, Gisele is in there, since it's really hard to kill Dom's family, with Gal Gadot making a surprise return to the franchise in Fast X's final moments, as Gisele is revealed to somehow be alive, well, and working with Cipher, despite her apparent death in Fast & Furious 6.
Fast and Future-ous
Fast X definitely has Fandom readers looking ahead to the next film, which was said to be the grand finale – at least until Vin Diesel began insinuating there could be a 12th film now too. Fast & Furious 11 came in at number six (!) on the list, which is a clear sign that fans want more. Which makes sense, given this installment ended with a ton of cliffhangers, as Dom and Little B were about to be blown up, Roman, Han, Tej, and Ramsey appeared to have already been blown up (not that we're too worried about an offscreen demise when even people who die on camera keep coming back), and Deckard Shaw was off to rescue his mom, Queenie, from Dante's wrath. Oh, AND Luke Hobbs returned to the franchise in a mid-credit scene, as Dwayne Johnson decided to finally relent on his vow to never return to the core Fast films thanks to his offscreen issues with Vin Diesel. Welcome, back Hobbs!
There are barely any details to share about what's to come this time, other than a release date of 2025 — though we're guessing Gal Gadot and Dwayne Johnson are getting new character posters for the next one — but it seems people wanted to find out for themselves. Maybe even to check if Fast 11 will actually be the last chapter in the saga.
---