The Witcher is back for its third season, bidding farewell to star Henry Cavill before the role of Geralt of Rivia is taken over by Liam Hemsworth in Season 4. Season 3's eight episodes are split up, however, with the first five episodes hitting Netflix on June 29 and the remaining three arriving July 27. And with Geralt, Yennifer (Anya Chalotra), and Ciri (Freya Allan) on the run – being hunted by factions from all over the Continent – you can bet the story's going to double down on both themes of found family and fugitive frustration.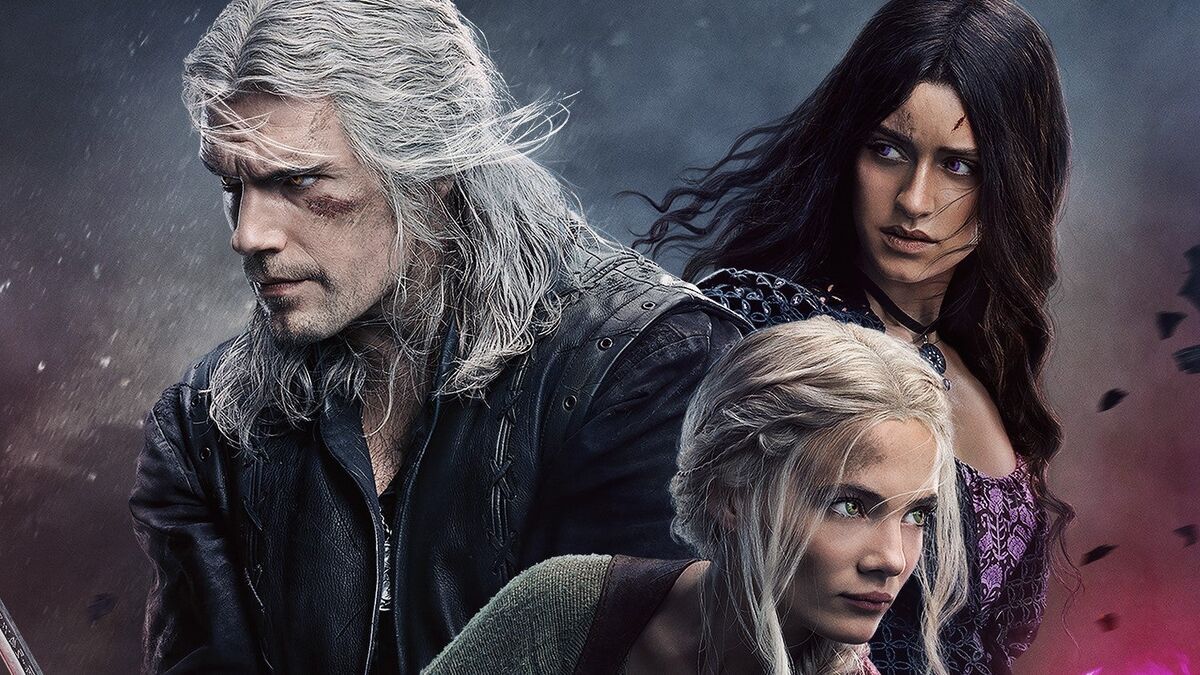 With shadowy players pulling strings far and wide, The Witcher leans more into mystery this year, as Geralt and Yen try to figure out who's behind the fire mage Rience (Chris Fulton) and his relentless hunt for Ciri. Dodging humans, elves, the Brotherhood of Sorcerers, the Wild Hunt, and interdimensional monsters of nightmarish proportions, "mom and dad" must crack the case before Ciri becomes either an unwilling pawn in an evil scheme… or worse, dead.
Fandom spoke to Witcher EPs Steve Gaub and Tomek Baginski about what fans can expect from the first five episodes of Season 3 and what journeys await the White Wolf as Cavill bids farewell to the iconic warrior role he seemed born to play.
Henry Cavill's Last Ride
Sadly, just as The Witcher's story brings Geralt, Yen, and Ciri together, Henry Cavill has opted not to continue on with the series. Still, Season 3 will see Cavill dive into aspects of Geralt viewers have been wanting to see for a while. "This is a trajectory that fans should expect from last season," Gaub shared. "We pick up fairly shortly after we left off, now with the new family finally formed. It was a great opportunity for Henry to explore the character and get into deeper realms of emotion, sensitivity, and humanity."
"You know, like taking on a father role that he hadn't played as of yet in this series," Gaub added. "Taking on somewhat of a husband role which he hadn't played as of yet, which is a big change of character for The Witcher. It's an expansion of his emotional core, if you will. So it's a lot of great stuff for Henry to have some fun with as an actor and he delivered in spades as he always does."
While it doesn't take away the sting of losing your lead, Gaub said that everyone at The Witcher is very excited to see what Liam Hemsworth brings to the role of Geralt. Gaub pointed out other series have experienced this type of changeover, remarking, "Like so many other franchises, occasionally the title character changes their face and you know that the franchise is the franchise and the character is the character and that carries on."
Yennifer and Ciri's Role Reversal
While on the run, Yennifer takes Ciri under her magical wing, training her to control her extraordinary abilities. Seeking forgiveness for her Season 2 betrayal, Yennifer is more responsible and reined in while Ciri, seeking more control of her destiny, starts becoming the kind of rebellious sorceress Yen used to be. It's a fun swap as both enter into a loving family dynamic.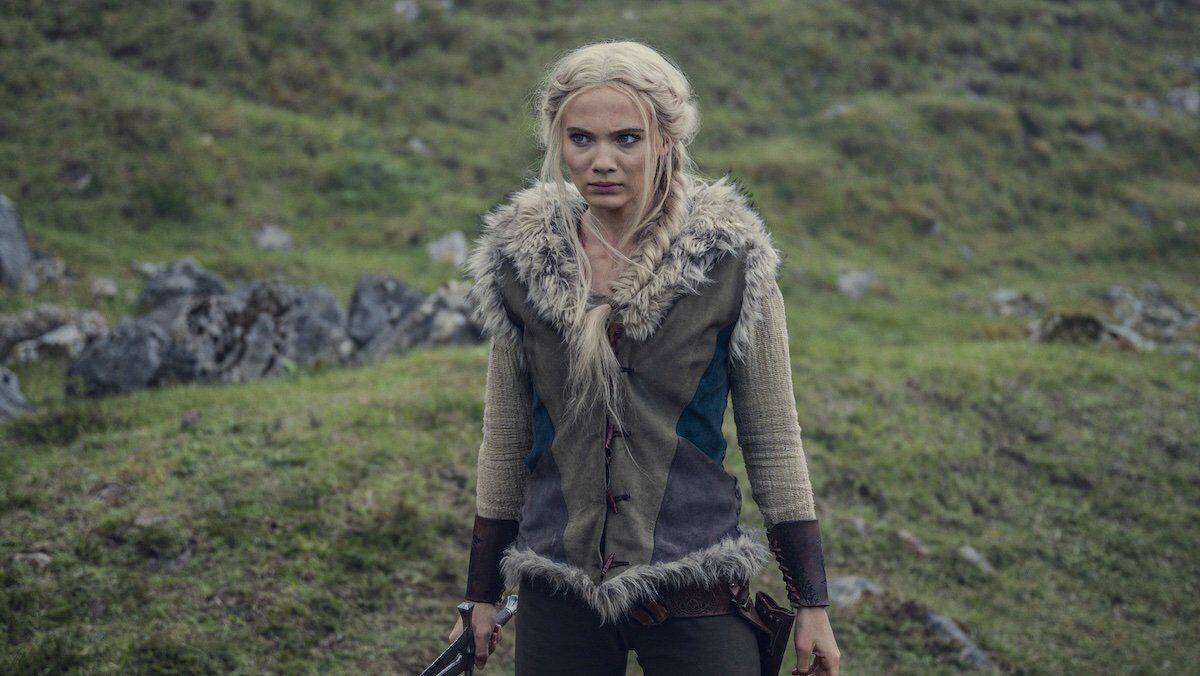 "I think it's important to underline that this is a very, very strong season for Ciri," Baginski remarked. "Especially because as it is with the saga and with the books the direction is slowly steering toward Ciri and she becomes more and more the lead of the story. Her arc is the most pronounced and the strongest. I think it's the biggest. And I think it will be very visible to everyone, especially towards the end of this season and next season, where Ciri is going and it was also amazing to see Anya, and Yennifer, becoming also a different character."
Baginski continued, "It's a character with different type of responsibilities now because it's Yennifer's role to lead Ciri into adulthood and I I think it's quite quite interesting to see all of them together as the family as as this connected puzzle which was broken so many times before and and now finally fits together for a while."
In this fantastical world of turmoil, we actually do see Geralt, Yen, and Ciri finding a bit of peace and happiness. "I think something that was really important to me was to also show this side of their lives, and not have it always be about darkness," Baginski said.
Horror and Mystery
The first five episodes of Season 3 build upon each other, all leading toward the discovery, perhaps, of a new schemer behind the scenes. Most who want to get their hands on Ciri's elder blood powers are known, save for one, and this person just might be the most terrifying of them all.
"I think a big theme throughout the season is all is not as it seems," Gaub teased. "You know, we run into that time and time again with storylines and with characters and with those whom you thought you knew and whom you trusted their alliances. You come to learn that they may have been playing a longer game of chess than you had even imagined."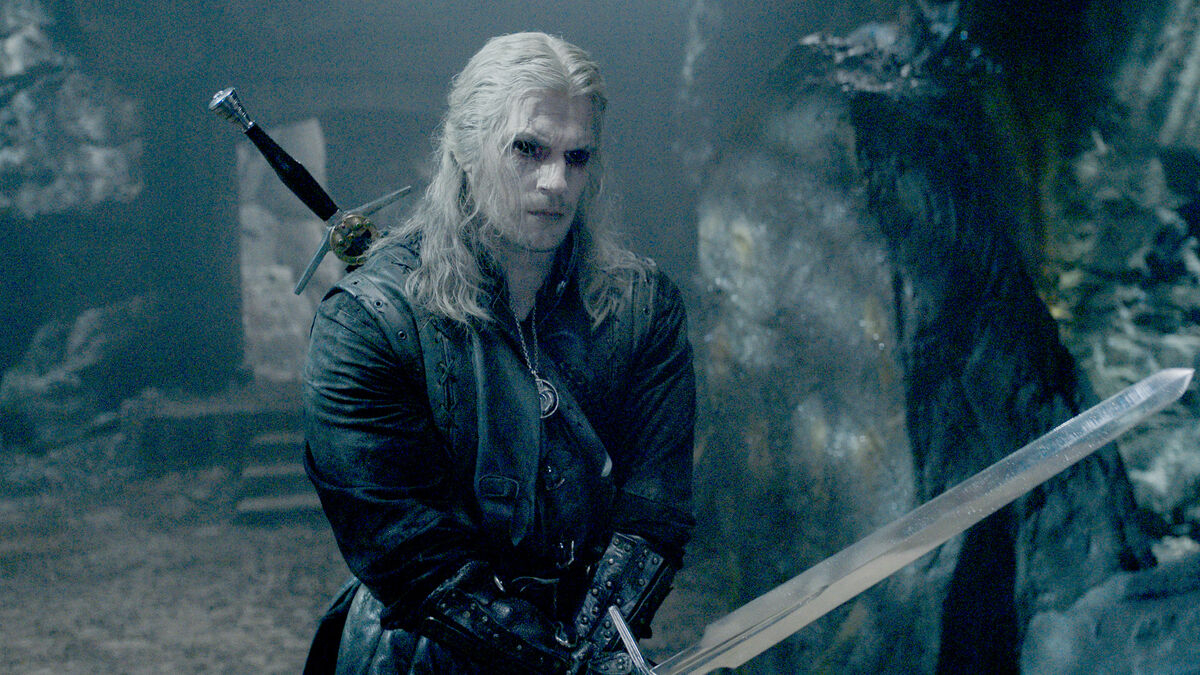 Geralt's investigation eventually leads him into elements of enigmatic horror that The Witcher hasn't dabbled in yet. As Baginski put it, "I would maybe say that for this season we are slowly introducing this deeper idea, on several levels, that the line between monster and human is blurred. And some of the worst monsters are humans."
"When you read the books," Gaub said, "everybody has a different interpretation when they read a book and I think some people read them as fantasy-horror or horror-fantasy. We try to reach as broad of an audience as possible so we generally don't go really deep into gruesome horror, but it was fun to sort of dip our toe into that realm."
The first part of The Witcher Season 3 debuts June 29 on Netflix.
---