The fuse has been lit once more, as Tom Cruise returns as the highly-skilled intelligent agent Ethan Hunt in Mission: Impossible Dead Reckoning – Part One, the seventh film in the franchise. After three decades of accepting deadly missions across the globe, there were rumors that Cruise was set to hang up his leather jacket and retire his well-run legs after the second Dead Reckoning film debuts next year. However, both Cruise and director Christopher McQuarrie recently indicated that Mission: Impossible Dead Reckoning – Part Two likely won't be the action phenomenon's swan song.
With six movies released to date, the franchise has a substantial archive of characters and narratives that could be revisited on the small screen, and in some regards, it's surprising that Pararmount's streaming platform, Pararmout+, hasn't already debuted a spinoff series.
Mission: Impossible of course began as a TV series in 1966 and ran until 1973, before it was reinvigorated for a revival series that ran for two seasons from 1988-1990, wrapping up only 6 years before the first movie. To date, there is only rumor and speculation about any sort of spinoff, but it seems almost, dare we say, impossible that it hasn't been considered for such a blockbuster series.
With that in mind, Casinosite.nl have provided the odds for seven Mission: Impossible spin-offs being green-lit in the future… of course, if the studio chooses to accept them.
Next Gen IMF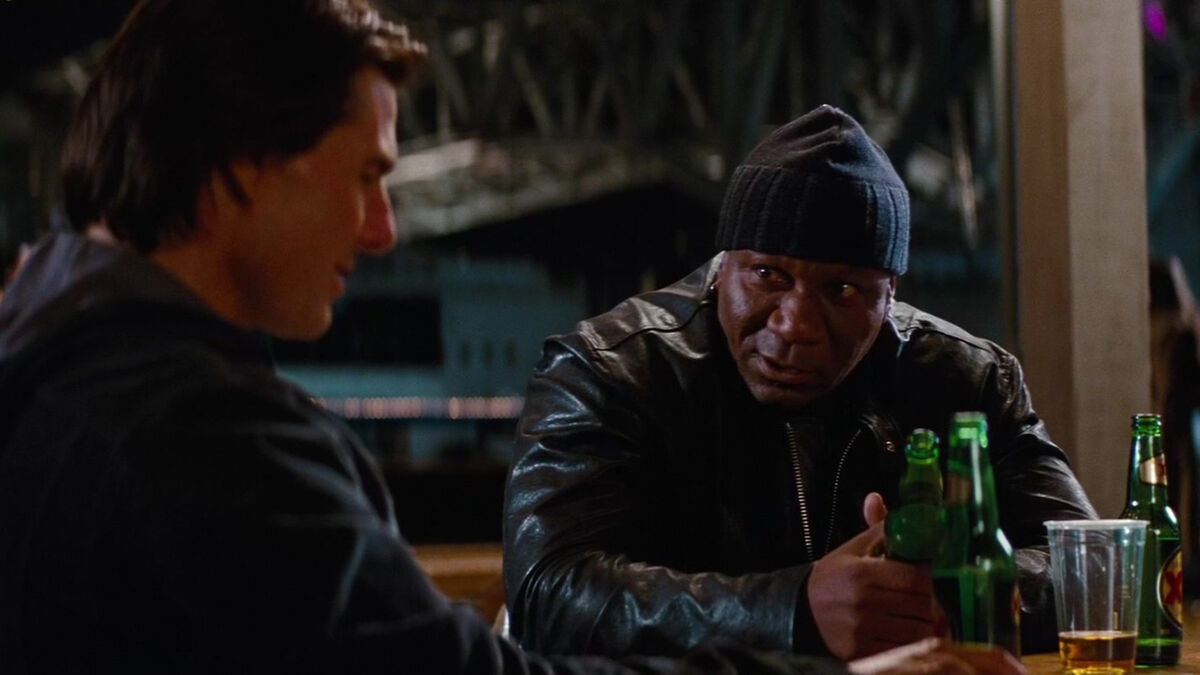 Okay, Tom Cruise doesn't seem ready to slow down. But if Cruise did take a back seat from his titular role to continue producing the next generation of IMF agents, it seems he could make room for a protege. Arguably, it's too soon to see this iconic role of Ethan reincarnated (and, again, Cruise has hinted that Dead Reckoning Part One won't be his final appearance), but a show about the next generation of recruits would provide fruitful ground for the franchise to continue and grow.
It could be led by Luther Stickell (Ving Rhames) with potential guest star cameos from Tom Cruise, similar to his mentor role in Top Gun: Maverick, as the duo trains newcomers to become fully-fledged field agents.
The show could pick up after the second Dead Reckoning installment, and act as a continuation of the franchise as it steps into a new era. It would move away from Ethan, to instead find his protegee who Luther would advise to become a worthy successor.
Odds: 1/1
Isla Faust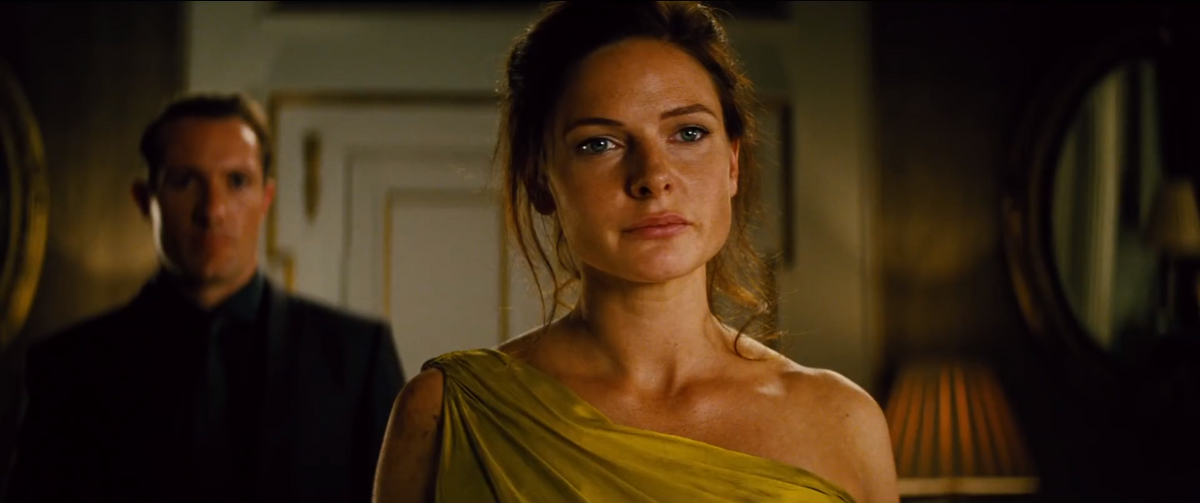 Perhaps the strongest contender for a Mission: Impossible solo spinoff would be a series that follows disavowed M16 agent Isla Faust (Rebecca Ferguson) before her debut in Mission: Impossible – Rogue Nation.
During her time with British Intelligence, Isla was sent undercover to work with Solomon Lane (Sean Harris) after he hijacked the Syndicate, a project that MI6 Chief Atlee proposed to the Prime Minister as a way to carry out secret missions outside of the law.
This is all revealed in Rogue Nation, however, the film barely scratches the surface of Isla's story and the complications she finds herself in now she's outside of the law and set up by her own chief of intelligence.
An origin series that followed Isla would provide a much-needed backstory to this rich character, and dive behind the mystery of her life as a double agent.
Odds: 4/6
August Walker: Syndicate Man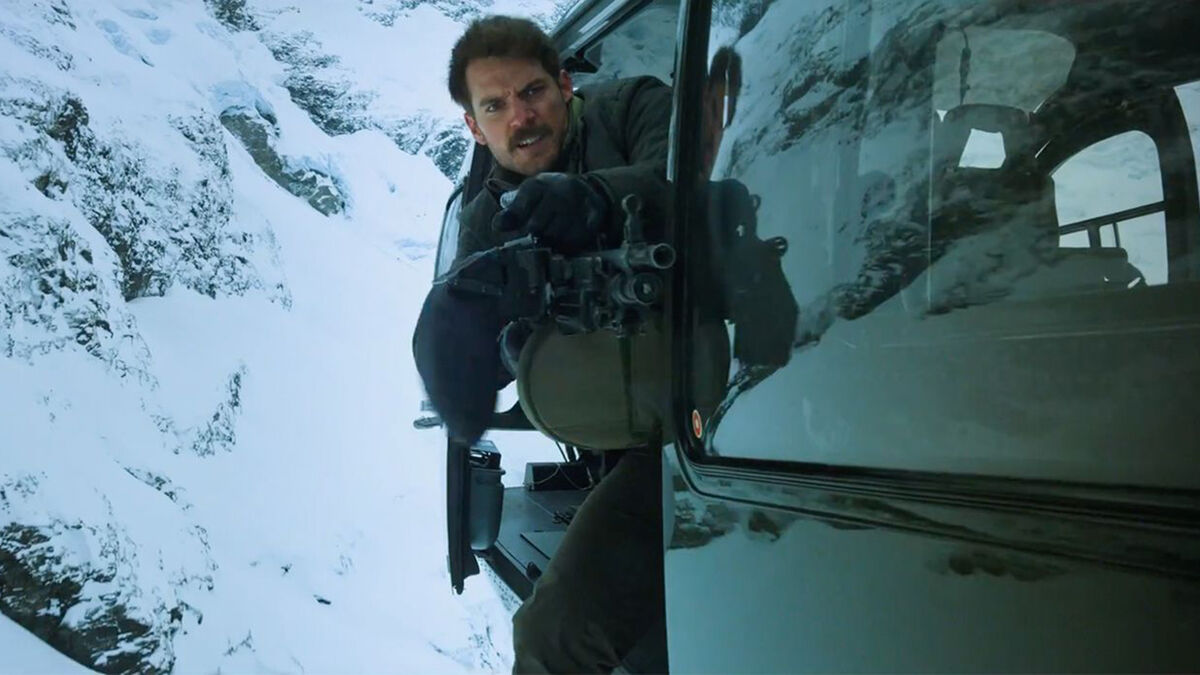 If Mission: Impossible was willing to explore its own villain era, then a series about The Syndicate would be top of the list.
It began as a top-secret MI6 division to run secret missions off the books, but the security initiative was never green-lit by the Prime Minister, due to fear it could be weaponized. It came to pass that Lane did turn the group to terrorism (under his idea of protecting the world) with the mantra: "The greater the suffering, the greater the peace."
The Syndicate turned seemingly straight-laced agents into double operatives, such as August Walker (Henry Cavill) as seen in Mission: Impossible – Fallout, but it's never fully explained how these events came to pass and why well-established agents turned against their own intelligence agency to support the rebellion.
The series could follow Walker and his life prior to the Syndicate, alongside his relationship with Lane and the origin of the organization. It would also provide a chance for Mission crossovers, and considering Isla was sent in by British Intelligence to monitor Lane, could warrant guest appearances from her, whether she had her own separate prequel or not.
Odds: 10/1
Get it Dunn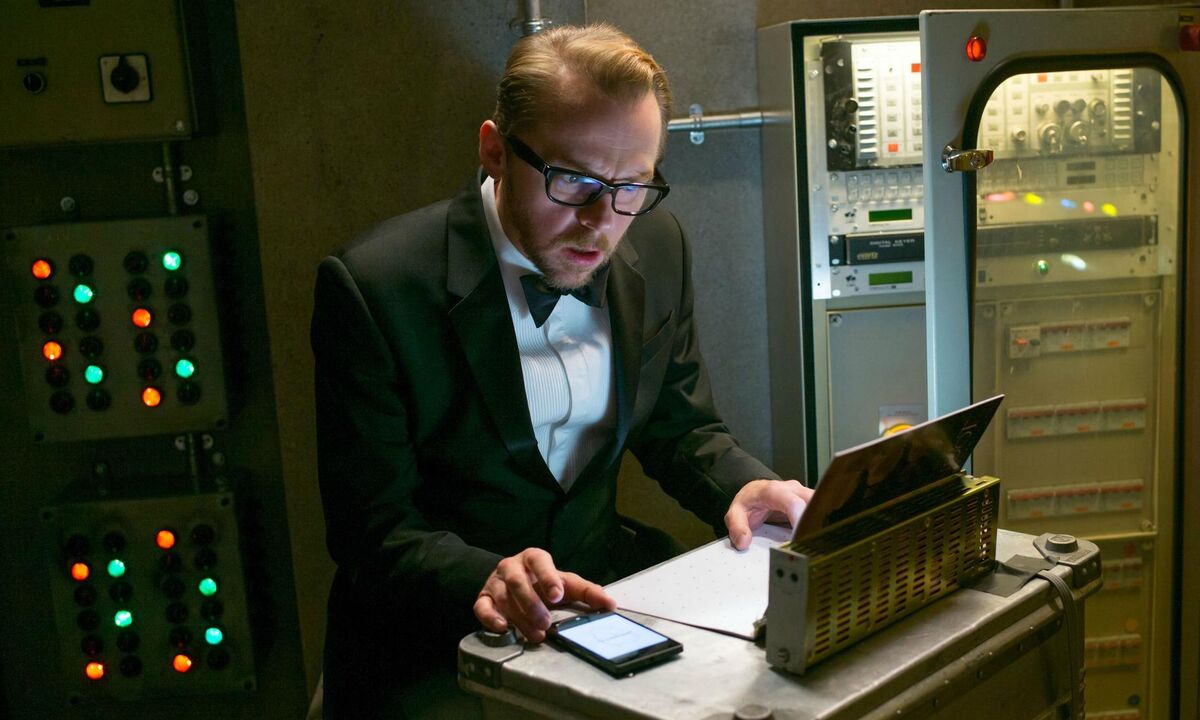 Originally an IMF technician, introduced in Mission: Impossible III, Benji Dunn (Simon Pegg) was cleared for field duty in Mission: Impossible – Ghost Protocol and swiftly became one of Ethan's most trusted and reliable teammates.
Yet, Benji deserves to be explored outside of Ethan's shadow, either on a show set post-Dead Reckoning Part Two, as he carries out his own independent IMF missions with his own crew, or a prequel series taking place within the established movies.
After the IMF is dismantled at the start of Mission: Impossible – Rogue Nation, there is a period where Benji is under strict supervision as a new CIA operative. The brief glimpse of his pen-pushing existence is a mundane switch from the action-fuelled time in the IMF, but it would be interesting to revisit this period and reveal maybe it wasn't so mundane after all. Abandoned and isolated from his friends, Benji could grow in frustration and learn how to outsmart his weekly polygraph test as well as forging his own independence. Yes, this period is short-lived, but there is a glimpse of his rebellion already, which begs the question of what other unsanctioned activities did Benji have to hide?
There's also a version of a Benji Dunn spinoff simply set in the present, perhaps showing him taking side jobs from time to time, where he can use his formidable skills as both a brilliant tech and an experienced IMF field agent to help those in need (for a price), accompanied by a loyal group of assistants and partners.
While this spinoff is one of the more unlikely possibilities, it would definitely be a worthwhile inclusion to the canon that compliments the existing stories.
Odds: 20/1
Max and the White Widow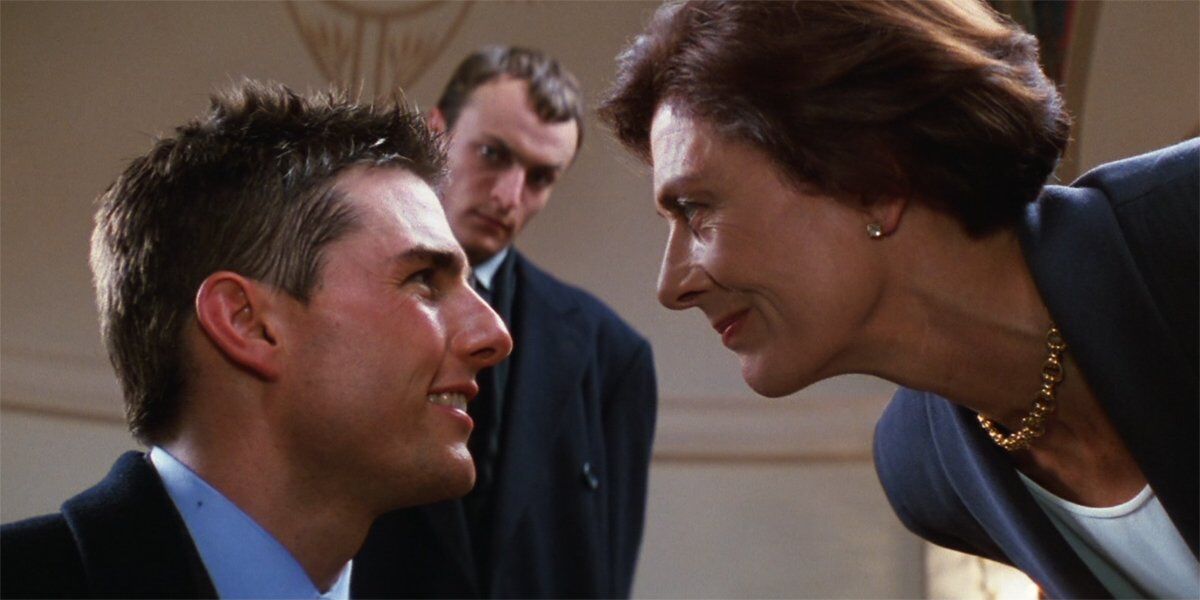 In Mission: Impossible – Fallout it is revealed that the White Widow, Alanna Mitsopolis (Vanessa Kirby), is the daughter of arms dealer Max (Vanessa Redgrave), who appeared in the first film back in 1996.
In both instances, Ethan manages to form an alliance with these women (despite being on opposite sides of the system) to work together as they share a common interest and can help each other get what they want.
A spinoff would also address the deal Max made with Eugene Kittridge (Henry Czerny) to avoid her arrest at the end of Mission: Impossible, and how — in the two-decade break between mother and daughter's appearances on-screen — this family continued to build their underground empire, while perhaps feeding information to Kittridge to remain in alliance with the IMFs interests and out of the radar of CIA and MI6 operations.
Odds: 12/1
Breaking Phelps
A fan controversy that sprung from the first Mission: Impossible movie was that Jim Phelps (Jon Voight), who appeared as the hero in the original TV series incarnation (where he was played by Peter Graves), became the villain, revealed as having turned his back on the government, including betraying his team and killing most of them.
As the franchise looks beyond Ethan, it might be time to revert back to what came before him and do an IMF prequel set in the early 90s, which follows Jim after the events of the 1988 revival series and explores his increasing disillusionment and his progression towards a darker path.
It would be a cohesive way to tie together the different elements of the franchise, as well as examine more of the background of the IMF, with flashbacks that could go back even further to Phelps in his early days, revealing the origins of the intelligence agency.
It could document several impossible missions led by Jim alongside other familiar agents, as the catalyst occurs that leads to his betrayal in the 1996 movie. It would resolve some unanswered questions and allow some cameos from the wider franchise too.
Odds: 3/1
The Brandt Legacy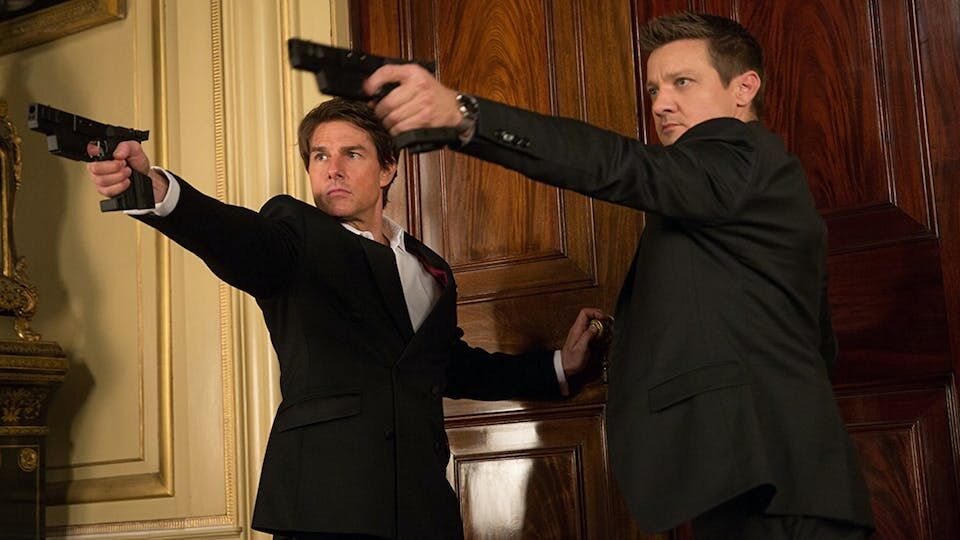 William Brandt's past is briefly touched on in a confrontation with Ethan in Mission: Impossible – Ghost Protocol. The IMF agent (played by Jeremy Renner) swapped out the action of the field for an ear at the secretary's side, before he was drawn back into the conflict when the Secretary was shot beside him.
At the time, it seemed as if Renner's Brandt was being lined up to become Ethan's successor in the franchise, as the only recent highly trained IMF agent that rivaled Ethan's capabilities. While this never came to light, Brandt did return for one more film in the series, Rogue Nation, and remains a strong character to explore.
A Brandt series could move between his present-day circumstances as a forward-facing official representative of the IMF — or perhaps now working on his own or with another organization — and his past as an untouchable, fearless field agent, before he believed that Ethan's wife, Julia Meade (Michelle Monaghan) had been killed on his watch, as he was assigned to protect her.
After all, the grief and devastation of this one event changed his career trajectory, until that was all cleared up in the fourth movie. As Brandt now draws closer to the end of his career, it would be an interesting time to confront his own limitations and flaws, as well as his past successes.
It would also open up possibilities for Monaghan and Cruise to guest star in their respective roles, alongside Pegg and Rhames, either in the flashback or present day scenarios.
Odds: 16/1