Dust off the metaphorical weaponry, metaphorical star buttons, and metaphorical Takarazuka inspired magical girl outfits, because Revue Starlight: The Movie is finally hitting US theaters!
Revue Starlight: The Movie is the film epilogue to the 2018 summer seasonal, Revue Starlight. Though it originally hit theaters in Japan on June 4th, 2021, the film continues to be played in theaters around the country. The popularity of this movie cannot be understated. Folks, this might be a bit of an exaggeration, but I think we've got a genuine phenomenon on our hands.
I recall seeing fan artists for this franchise talking on Twitter about seeing the movie for the 26th time. I used to think this was excessive, but I've since been proven horribly, horribly wrong. There is simply no denying that this film possesses some sort of brain-altering magic to it, and now you (yes, you!) can see what all the fuss is about.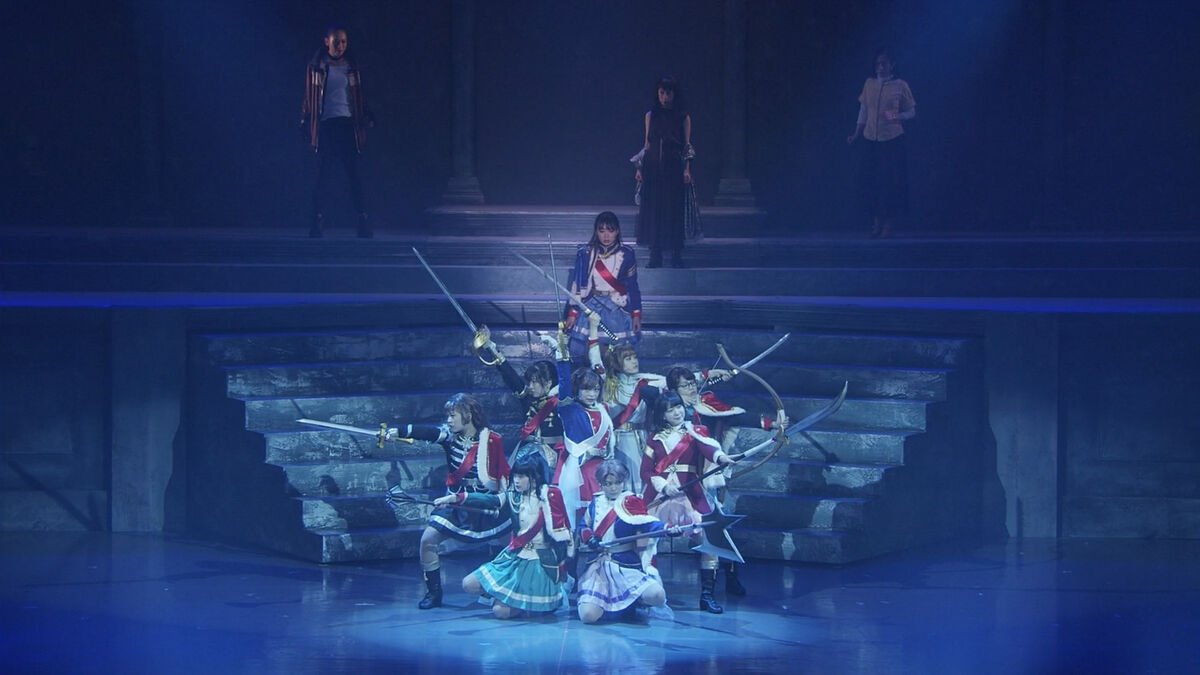 The Revue Starlight franchise was originally announced by Bushiroad in 2017 with a stage musical and an anime in development. Though the Revue Starlight franchise is fairly popular in Japan (or at least, popular enough to warrant five stage plays, multiple concerts, an anime, several manga, a phone game, and now a movie) the series hasn't been as much of a hit with western audiences. Many who watched the anime likely watched it through once during the 2018 summer season to keep up with what was airing at the time. Few stuck around to check out the stage plays that ran before and concurrently with the show, due to the lack of official subbed releases.
The release of this movie is already ushering in new Revue Starlight fans from word of mouth alone. It is, plain and simple, just that good. If it were not for the movie being released for such a limited time, I would likely join the aforementioned Twitter artists in seeing it 20+ times on the big screen.
Continuing from where the original anime left off, the girls of Seisho Music Academy's 99th class have moved beyond Starlight and are now facing graduation. The film, clocking in at a runtime of two hours, explores in great (and somewhat surreal) detail the nature of moving on in the face of change. If you're familiar with the events of the original show, a story exploring the concept of moving on and changing might be ringing some alarm bells in your head. If you aren't familiar with the original show and you're still reading this article, you had better fix that! If you were already fully on board and ready to book your tickets, only to go get jump-scared by a talking giraffe, well… that's not on me.
The whole series is available to watch on HIDIVE. It's only 12 episodes (easily binge-able) and, in my opinion, it's a masterpiece. If you like anime and you like musicals (or maybe just feel open to the idea of musicals) this one's for you. It should be noted that if you are planning on watching the show for the first time, I would recommend watching it with subtitles, as both showings of the film are subbed.
Okay, now that you're done taking a quick four hours to watch the anime you can book your tickets and be fully alarmed by a two hour exploration of the concept of moving on. As you would be aware of now that you've watched the show, it's not exactly a subject matter the franchise takes lightly; the movie continues that trend. This truly beautiful coming-of-age story handles the complex emotions involved in graduation in a way that is sure to resonate with many. It serves as the perfect epilogue to the anime.
The film, a love letter to both stage and screen, is unlike anything you've ever seen before. It revels in its larger-than-life medium, while still feeling connected to its roots as a play. It combines the best of both worlds: the surreal, dreamlike quality that comes from the limitations of the stage mixed with the limitless possibilities of film visuals. This was a quality already evident in the original anime, but it's taken to new heights in the movie.
But if this movie is such a big hit in Japan, why has it taken so long to get it out there internationally? Why only the US? And why only for two days? Well…
There's a lot that could contribute to the very small, very casual fanbase Revue Starlight has outside of Japan. While the anime, Shoujo Kageki Revue Starlight had little competition within the shoujo genre for the 2018 summer season (which may have contributed to how many people watched it when it first aired), keeping up with it was tricky. It was only available to watch on one streaming service, and it wasn't released for home video until 2020 with two very pricey options for only twelve episodes.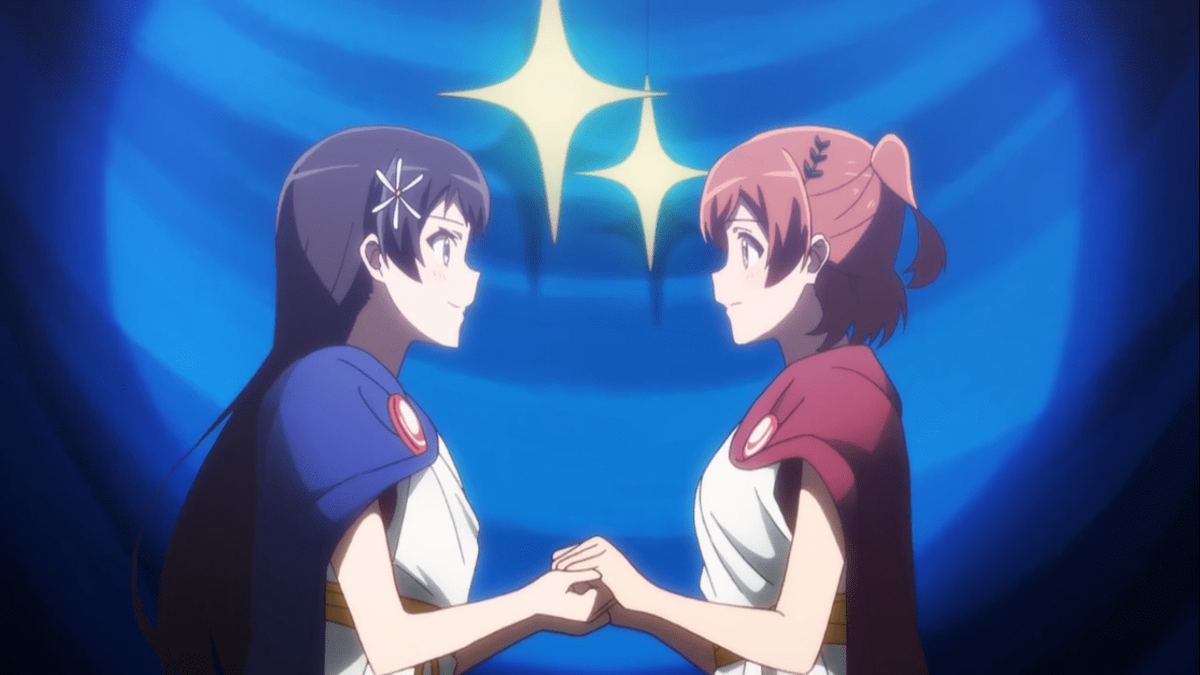 The lack of accessibility combined with the lack of merch available for Western audiences can often mean a dead franchise. It's a miracle the global version of the phone game is (AS OF WRITING) still up and running! To add to this, the franchise was marketed in the US as an idol anime similar to Love Live! Though Love Live! and Revue Starlight are both owned by Bushiroad, Revue Starlight is very much not an idol franchise. Unfortunately, this misconception had turned many potential viewers away.
Though the aggressively limited release of Revue Starlight: The Movie has annoyed many—especially non-US international fans—the movie getting this release at all is a decidedly good sign. After all, ticket sales are a solid way to determine franchise popularity.
While you wait for the movie to hit theaters near you, there are many non-anime parts of the franchise that you can check out!  Have a listen to the franchise's substantial soundtrack, a large portion of which is available on Spotify and Apple Music. (My personal favorite is "Junjou Unclassified.")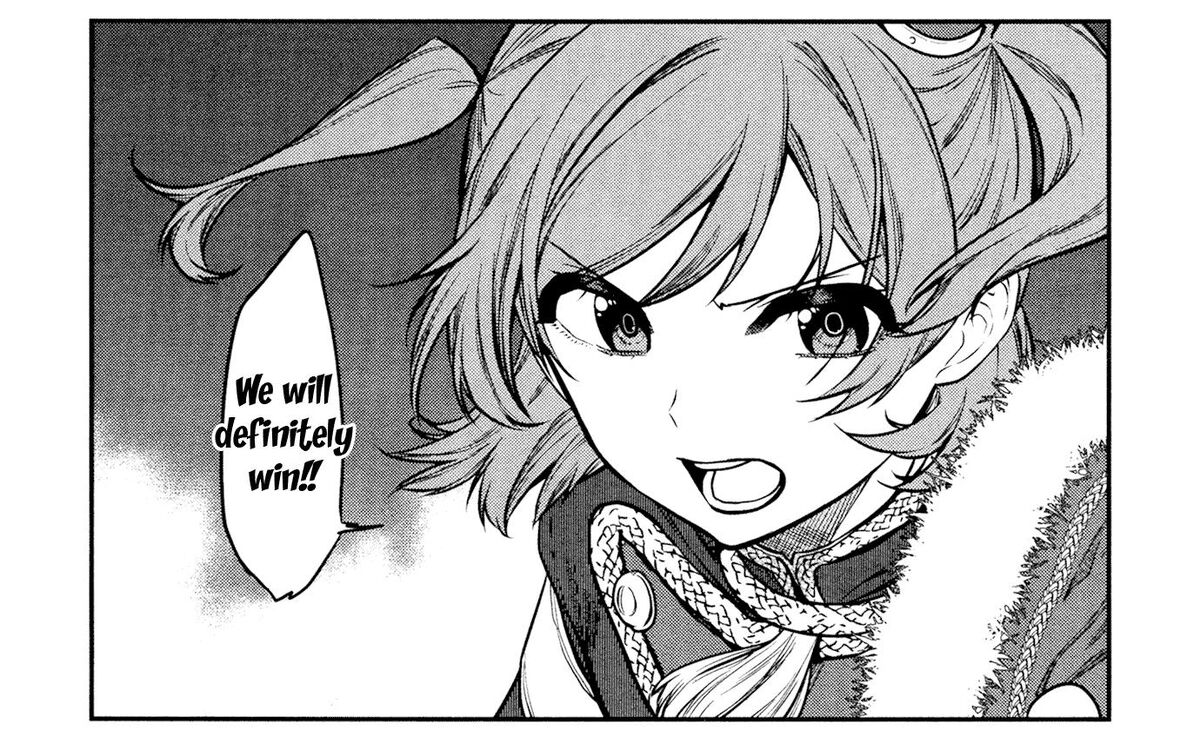 If you're in more of a reading mood, you can take a look at the Revue Starlight manga. Shoujo☆Kageki Revue Starlight Overture by Sora Gato and Kanata Nakamura details the first year of the stage girls' time at Seisho Music Academy. There are nine chapters, each one focusing on a different character. If you're looking for something less introspective, there's also a gag comic called 4-Koma Starlight by Makimaki Mawaru, and you had better believe it's got jokes! Both are great, and both provide a substantial amount of insight into the characters that may not be fully captured in the short run of the anime.
Finally, there's the phone game, Shoujo Kageki Revue Starlight- ReLIVE. It's a gacha game, meaning there might be some amount of spending real money to get your favorite character. This might not necessarily be your thing, though the game is relatively forgiving towards free-to-play users. Once you get past this mechanic, however, the game has a lot to offer—specifically in the writing. The story expands on the character arcs started in the show, and, in recent chapters of the game, has even begun to bridge the gap between the end of the show and the movie. Also, it's fun!

All this content should be able to tide you over for the few days' wait till you can see the movie! Perhaps it might even… get you fully invested? (One can only hope.) The franchise is deserving of a lot of love, and there's certainly room for a lot more people to love it.
This theatrical phenomenon is playing in select theaters June 5th and 6th. Go to the Sentai Filmworks website today and check out showtimes near you!