Demon Slayer: Kimetsu no Yaiba has dominated the anime fandom in popularity ever since it was released in 2019 and the film based on the second arc in the manga series Mugen Train broke records all over the world with its theatrical release.
Demon Slayer's popularity can be attributed to the gorgeous animation but that's not all this series has to offer, the characters are what truly make this series loved by the fans. This list includes gift ideas that highlight those beloved characters and sure to make the Demon Slayer fan in your life joyful this holiday season.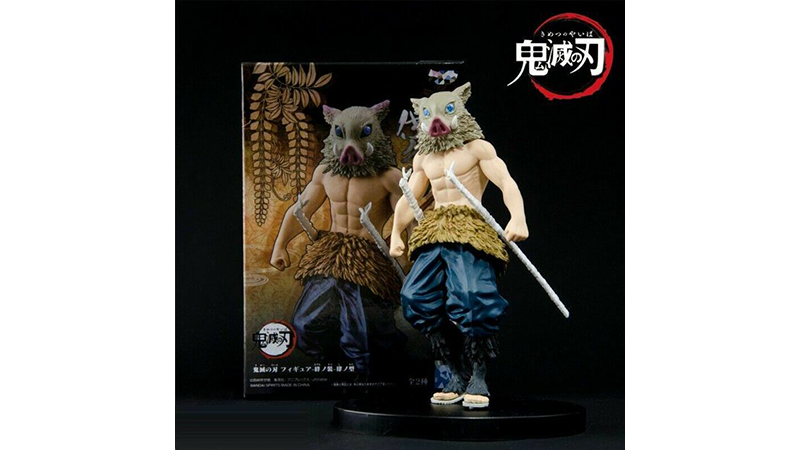 Action figures are one of the hottest items right now for anime fans and are always a fantastic choice as a gift.
Inosuke is a loud and short-tempered young man that fans have instantly adored since his premiere in the 11th episode of Demon Slayer and who wouldn't love to unwrap a figure of this fan-favorite character? Give the gift that keeps on giving of being able to add this hyper-swordsman to their collection forever.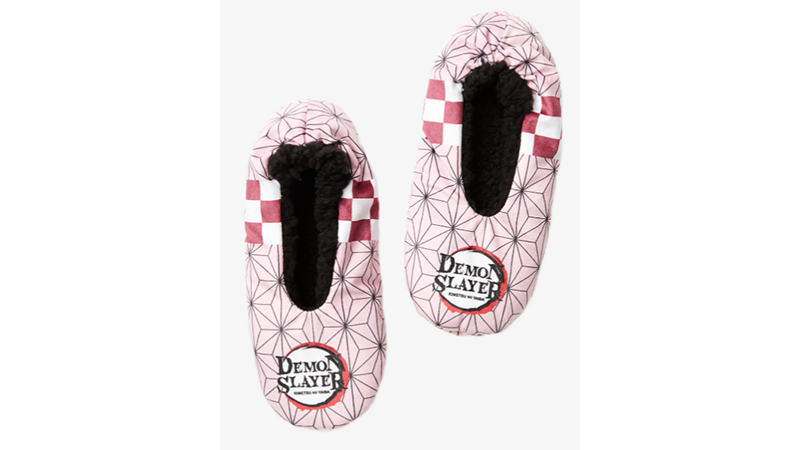 Keep your loved one cozy and comfortable while they enjoy the newest Entertainment District Arc of Demon Slayer with these Nezuko kimono patterned slippers! This would be the perfect stocking stuffer gift for the Nezuko fan in your life this holiday season, her kimono pattern is absolutely iconic and these slippers are sure to make all their friends jealous that they don't have a pair themselves!
We can only assume that this sleeping Zenitsu is dreaming of spending time with his love, our precious Nezuko-chan. Fans of the ultimate anxious-boy Zenitsu will absolutely love this pillow! The pillow displays Zenitsu peacefully sleeping under the covers of a blanket in the same pattern as his kimono, and it's absolutely adorable.
Any fan of the series would love to have this in their collection especially if they have lots of plushies to go with it!
Demons will be kept far away from anyone drinking their morning tea or coffee out of this Tanjiro warding mask mug. Wrapped around the mug is a wave graphic of Tanjiro's iconic water breathing technique which blends perfectly with the warding mask in the center.
Fans of the empathetic best-boy main character Tanjiro will absolutely adore having this mug in their cupboards to start their day, especially since it is unique in its design and will only be recognized by fellow fans of the series which is always something anime fanatics appreciate.
This figure of everyone's favorite Hashira, Kyojuro Rengoku, will set Demon Slayer fan's hearts on fire this holiday season. So many fans were touched by his enthusiastic personality in the Mugen Train Arc and he quicklyy became one of the most popular characters in the series, so this figure will definitely be a hot ticket item to give this year.
Figures are honestly one of the best gifts you can give an anime fan and this Rengoku PVC figure is sure to be one of their favorites to add to their collection.