Imagine what it would be like to be able to meet and interact with some of our favorite anime characters! Since the movie Jujutsu Kaisen 0 will be releasing in Japan on December 24th, we thought it would be fun to see which Jujutsu Kaisen character would make the best guest at a holiday party.
Since we must pick one to invite the only way to do this is with a pros and cons list. With each character below we'll list out the pros and cons which will help us determine the best guest for our holiday party!
Gojo Satoru
Pros: Gojo would break up any fights that occur amongst his students, and protect the guests from any curses that try to sneak their way in and ruin the festivities. Gojo can be quite a serious guy when he needs to be but he always has a goofy sense of humor to liven the mood, he would be the life of the party that the other guests attending would never forget.
Cons: Gojo would definitely be the last one to arrive without any sort of gift or food to contribute to the festivities and state that attending the party was his gift to everyone. Not only would Gojo arrive late there's high odds he would be the first one to leave as well so if you want a guest that will stick around to help clean up, that will not be him.
Yuji Itadori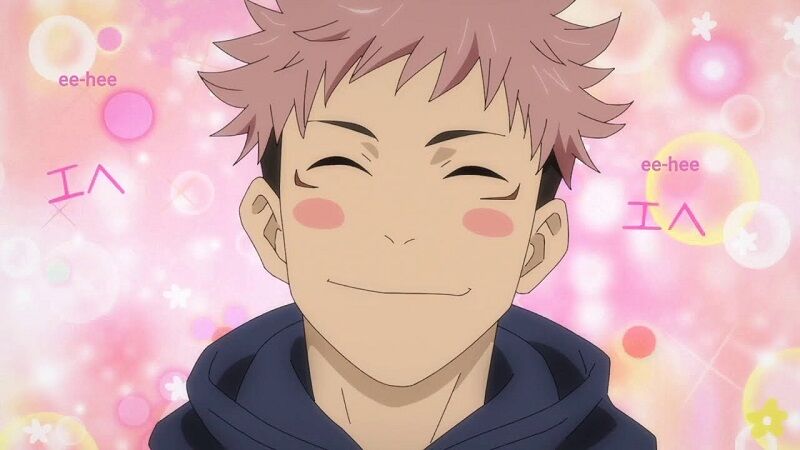 Pros: Yuji would be the guest that accidentally arrives early because he didn't pay attention to the time listed on the invitation; however, he would volunteer to help finish setting up anything needed for the party. Yuji gets easily excited over any fun activities planned so he would be the bright energy needed to keep a good party going.  Not only would Yuji be the first to arrive he would be the last to leave and offer to help clean up the party, so if you want a guest that will be positive and helpful Yuji is the ideal guest.
Cons: Yuji would most definitely forget to bring any sort of gift or food to contribute, considering he wouldn't even get the time right on the invitation there's no way he'd pay attention to any other details. While this wouldn't be his fault, the biggest negative to inviting Yuji to the party would be the interference of Sukuna rising up to make rude comments to the other guests and that is definitely going to ruin the mood.
Megumi Fushiguro
Pros: Megumi would definitely bring some sort of food item or gift to the party and arrive at a reasonable time. Megumi is smart and incredibly observant, so if any issues were to arise he would be the first one to alert the host. While Megumi would not arrive early enough to help set the party up he would be the first one to volunteer to run any necessary errands such as picking up more ice and cups which can be a total lifesaver in the middle of the event.
Cons: Megumi's personality is more reserved so making conversation with him may be quite difficult, he'd be the wallflower of the party and forced to join any activities. Even though he would arrive at a reasonable time, he would slip out of the party early and not inform anyone of his departure. While it isn't necessary for a guest to be the life of the party, there has to be a balance to keep a good energy going and unfortunately Megumi would mainly add a lot of gloom and silence.
Nobara Kugisaki
Pros: Nobara is addicted to shopping and definitely would bring the best snacks and gifts to contribute out of all of the guests and would arrive right on time. Nobara can come off as arrogant at first but in actuality she's quite a caring person, so if anyone looks like they're being left out she'd be one of the first ones to talk to them.
Granted, she would give them the tough love approach to start but in the end she'd make a lot of guests feel comfortable.
Cons: While Nobara may be right on time to the party, she would also yell at any of her peers that show up late which would be a rough start. Not only would she yell at others for being late she'd also lecture everyone on how they all should contribute to helping clean up the mess afterwards. Yelling at others to participate and help can really spoil the mood.
And the winner is…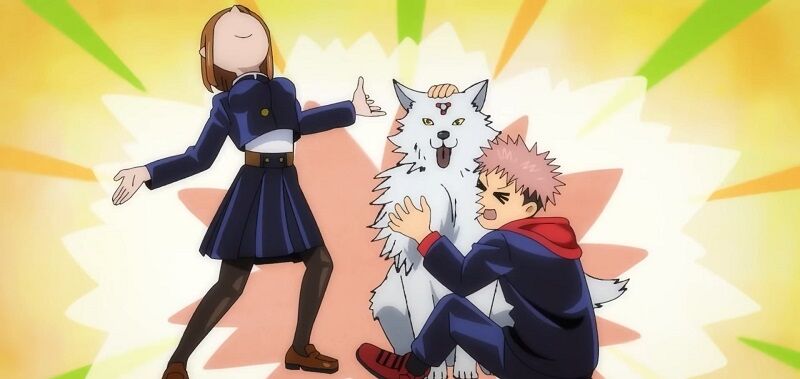 So who would be the best party guest out of these main characters from Jujutsu Kaisen? We think Nobara Kugisaki would be the strongest out of all of them since her pros and cons balance out better than the rest; however, we would put Gojo Satoru as a close second in this imaginary scenario since he is necessary as a bodyguard to the first year students attending. Either way it would be an absolute blast to watch these sorcerers party the night away and enjoy themselves before the next battle against the curses!