Fandom can exclusively reveal that two incredibly notable and beloved Force-users will be united in action figure form in the new Star Wars The Black Series 6-inch Luke Skywalker & Grogu 2-pack.
It was a huge surprise when none other than Luke Skywalker appeared in The Mandalorian Season 2 finale, but still, it could have been a one off appearance of the legendary Jedi Master. Instead, we would see the character again in an expanded role in the sixth episode of The Book of Boba Fett, "From the Desert Comes a Stranger."
In that episode, to help him hone his skills and understand the ways of the Force, Grogu trains with Luke. We see the two go through several Jedi training methods together, which reflect Luke's own growth, as now he is providing the same mentorship to Grogu he once received from Obi-Wan Kenobi and Yoda.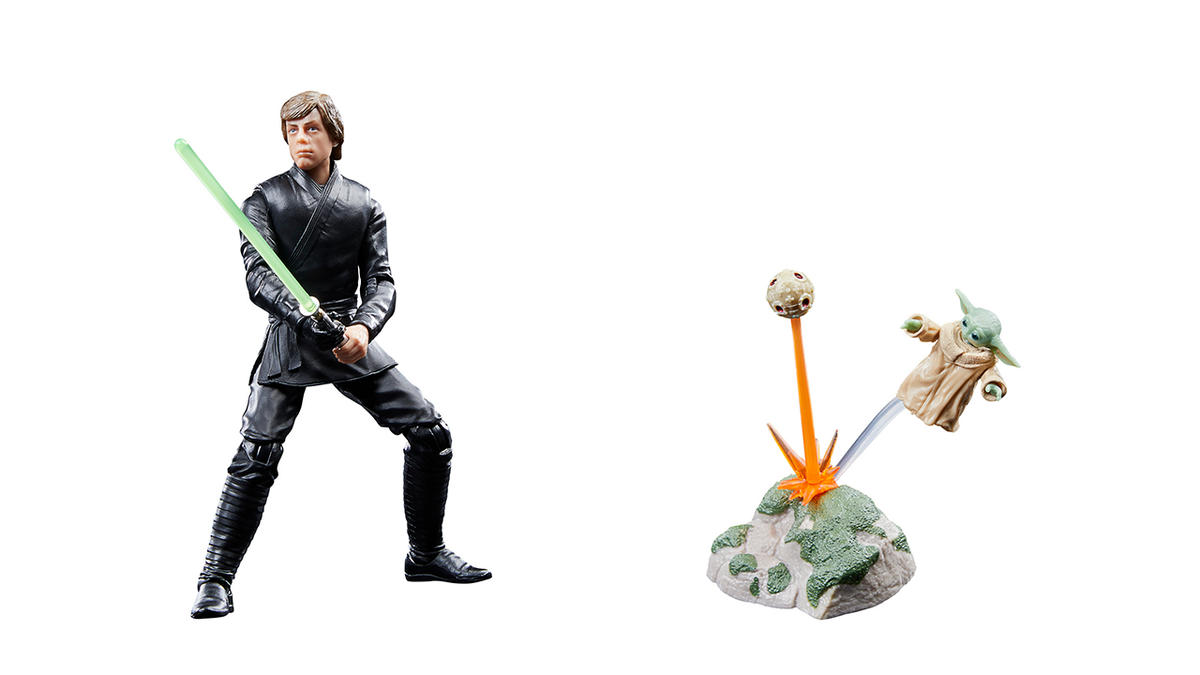 The 2-pack includes 2 figures and 9 entertainment-inspired accessories including a lightsaber and training ball with blast FX. Fans will also note the figure comes with the case holding Yoda's lightsaber, which Luke presented to Grogu, along with a wrapped gift from Din Djarin that would represent a big choice for Grogu.
The Luke Skywalker & Grogu 2-pack will retail for $44.99 and be available fall 2023. Pre-orders begin on Wednesday, March 22 at 1 pm ET at Hasbro Pulse, Amazon and most major retailers. You can find more Mando Mania product reveals at starwars.com.
The products discussed here were independently chosen by our editors. Fandom may get a share of the revenue if you buy anything featured on our site.
Check out more photos below!