The annual Star Wars Celebration was held this past weekend, from London's ExCeL Centre, giving fans a galaxy's worth of new news to chew(bacca) on.
From Daisy Ridley reprising her role of Rey Skywalker in a new film set after the Sequel Trilogy to a Dave Filoni-directed movie set in The Mandalorian-verse timeline to a full trailer for Disney+'s Ahsoka series – featuring a live-action Thrawn, amongst other Star Wars Rebels characters – giddy Con-goers were bombarded with awesomeness.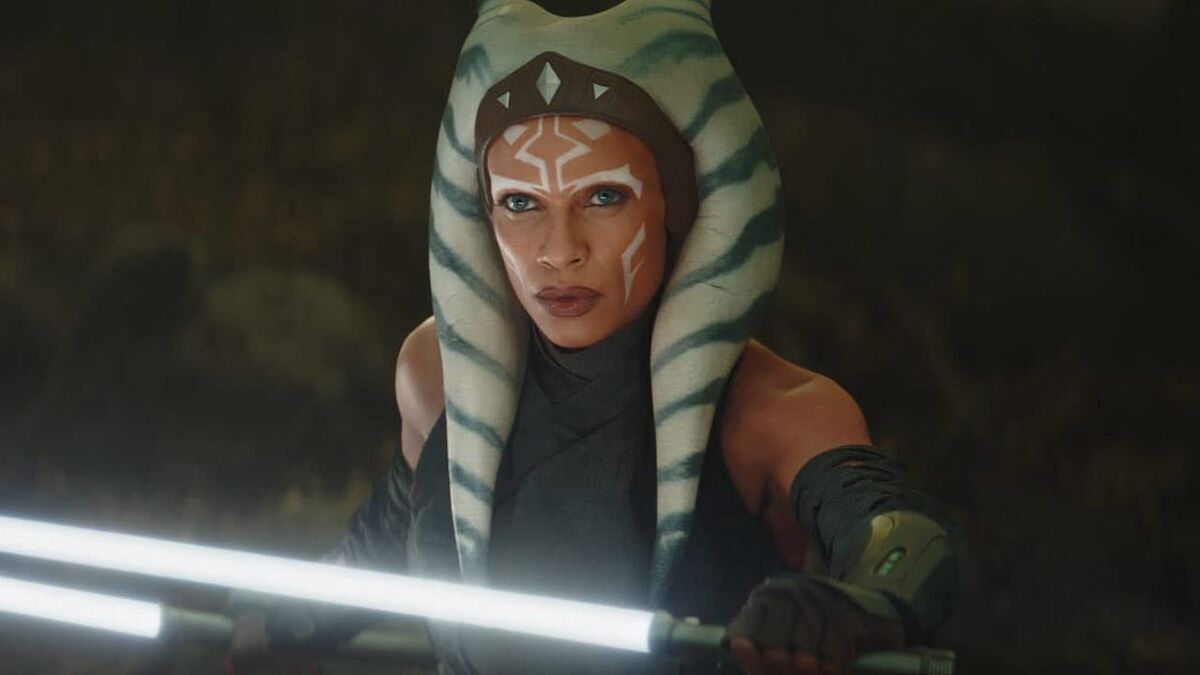 And that force was felt here too, at Fandom, as the Star Wars Wiki, AKA Wookieepedia, saw a disturbance – but, you know, the good kind. A good disturbance. As thousands of readers sought out character pages across the Wiki in order to learn all they could about the announced projects and big reveals, allowing the Wiki to grow 29% to 6 million pageviews over the course of the whole event.
Day One Ish
On just the first day of Celebration, Wookieepedia grew 42%. And since the new trailer for Indiana Jones and the Dial of Destiny debuted, the Indiana Jones Wiki also grew 205%. That's nearly twice the average growth we typically see for a movie's second trailer.
Much of Fandom's Day One Wookieepedia traffic was driven by the Ahsoka trailer, which helped Timothy Zahn's 1991 Star Wars Expanded Universe / Legends novel Heir to the Empire become the day's most popular page with a near 3,000% jump!
Heir to the Empire of course introduced the popular villain Grand Admiral Thrawn – who was never officially a part of canon until being brought into Star Wars Rebels, where he was voiced by Lars Mikkelsen. At Celebration, it was confirmed Mikkelsen will play the character in live-action as well in Ahsoka. Fanning the flames of fan excitement over the book, of course, was Ahsoka herself saying the words "Heir to the Empire" in the trailer.
Ahsoka, which will reunite Rosario Dawson's titular character with other Rebels characters like Sabine (Natasha Liu Bordizzo), Hera (who we learned was being played by Mary Elizabeth Winstead), and Chopper, will focus on her search for Thrawn, who she believes is still out there, posing an enormous threat to the galaxy (and possibly is the key to finding Ezra Bridger) – giving us, basically, a direct follow-up to how Rebels ended. Thrawn, too, was a top-searched page for all three days, as was Ahsoka, Sabine, and a new character played by Ray Stevenson. More on him below…
The entire Star Wars Celebration Top 10 was:
Huyang, who managed to come in at number nine during Celebration, was an awesome surprise return for fans, revealed in the Ahsoka trailer to be another previously animated character from Dave Filoni's past – in this case, from Star Wars: The Clone Wars – making a live-action debut. Though a droid, Huyang actually taught Jedi younglings how to construct their lightsabers. At Celebration, Filoni confirmed that David Tennant will once more voice Huyang.
It should be noted that Rey's page jumped 142.53% in the wake of the news of her return, but still couldn't get into the Top 20 with all those other characters bouncing around. Characters like Joruus C'baoth, from Heir to the Empire. In that book, C'baoth was a Dark Jedi clone close to Thrawn, and likely was ranking so high because some fans speculated this was who Ray Stevenson was playing in Ahsoka.
A Tale of Two Baylans
So, about Ray Stevenson's character… Two different search entries were super-popular over the long weekend due to fan curiosity over Stevenson's appearance in the Ahsoka trailer and the reveal of the character's non-Joruus name at Celebration.
On Day One, "Baylan" landed right after Heir to the Empire, but that Baylan is not Ray Stevenson's character. That Baylan is an obscure RPG character from 2001. But with the brand new Baylan Skoll page now established, fans then eagerly sought out his page. A lot. So much that it was the number two page over the course of the weekend.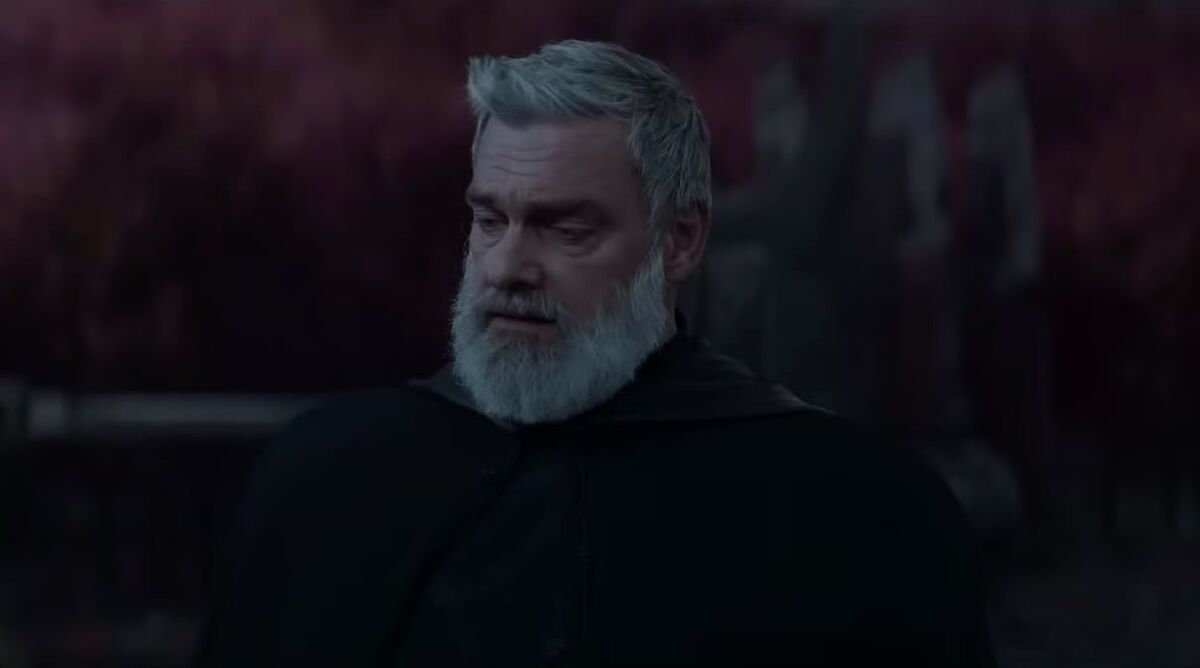 So yeah, there was a lot of buzz and interest around Baylan Skoll especially since, from the trailer, he seemed Sith-adjacent, as he wielded what seemed to be our first orange lightsaber. Another presumed villain on Ahsoka is Ivanna Sakhno's Shin Hati, who is Baylan Skoll's apprentice, a ruthless hunter chasing down Ahsoka.
The second day of Celebration saw a drop in traffic, compared to Day One (which was loaded up with announcements), but Baylan Skoll was still the highest performing character, growing 13% day-over-day.
If Anyone Can, Bo-Katan Can 
The third day of Celebration featured a new trailer for upcoming the video game Star Wars Jedi: Survivor, allowing its page to grow 142% (while the E-wing escort starfighter page saw a spike in traffic). But when you look at the entire convention and the Top 10 searches for all three days, Bo-Katan is the clear victor. On the first day, she was number 10 but she steadily climbed all the way to one by the end of Celebration.
There are other Mandalorian-related pages in the Top 10 too, probably due to several factors. First, of course, is that regardless of Celebration, we're in the middle of the new Mandalorian season airing. But on top of that, Mando had a big presence at the con, including an early screening of the next episode, even while important elements from Season 3 like the Darksaber and Mythosaur also continued to trend. On top of all of that, it's very likely that Bo-Katan — who is very much center stage in Season 3 — will be in Dave Filoni's movie, which intends to bring together all the current (and future) Mandalorian-era series, including Ahsoka, The Book of Boba Fett, and the upcoming Skeleton Crew, scheduled to debut in 2024.
Greetings
Look at that third placement, though, from the Top 10. It's literally the phrase "Hello there," a famous phrase first uttered by Obi-Wan Kenobi in the original Star Wars: Episode IV A New Hope and since becoming a running bit for Obi-Wan himself – especially Ewan McGregor saying it in Revenge of the Sith, which has become quite the meme – to other Star Wars characters using it, to non-canon inclusions in projects like The LEGO Star Wars Holiday Special.
Day Two of Celebration featured a panel for 2022's Obi-Wan Kenobi Disney+ series, with stars Ewan McGregor and Hayden Christensen in attendance, so it's possible fans' "Hello there" feels bubbled up again. Still, for it to come in at three in pageviews during a time when so much big Star Wars news was breaking is pretty amusing. Guess Star Wars fans just like to greet each other!
---