A true sensation, having sailed past a billion dollars and counting and becoming the biggest box office hit of 2023 so far in the process — with no other film this year even coming close at this point — and now the second biggest animated movie ever, The Super Mario Bros. Movie is out on 4K Ultra HD, Blu-ray, DVD and Digital as of today and Fandom has an exclusive clip from the film's Bonus Features.
With decades of material to pull from, Mario was packed with Easter eggs – really packed with Easter eggs, it turns out. In the clip, which you can view above, several members of the Super Mario Bros. Movie filmmaking team, including Ed Skudder (Head of Story), Michael Jelenic (Director), Aaron Hovath (Director), Matthew Fogle (Writer), and Eric Osmond (Editor), plus cast members Anya Taylor-Joy ("Princess Peach") and Charlie Day ("Luigi"), and legendary Mario creator Shigeru Miyamoto dive into all the references that can be found in the movie, some of which are notably tricky to find… so keep your eyes peeled!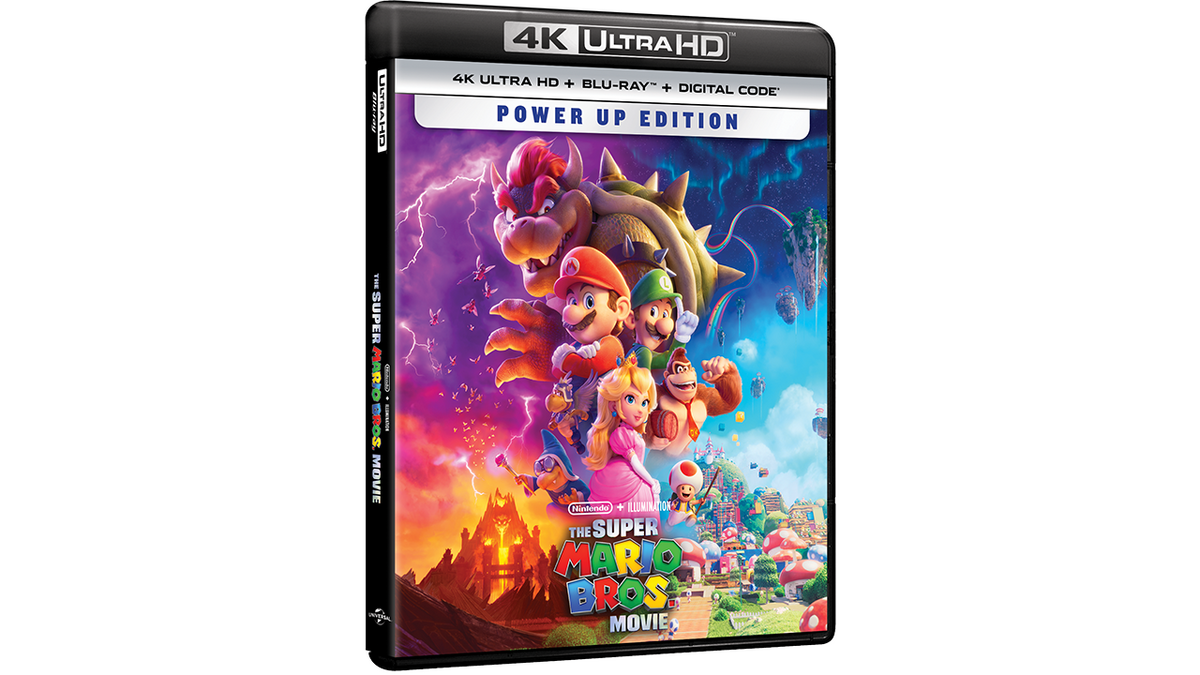 Bonus Features on The Super Mario Bros. Movie in all formats include:
Getting to Know the Cast – In these short behind-the-scenes pieces we get up close and personal with the stars of the film and learn what they leaned on to inhabit their on-screen persona.
Leveling Up: Making THE SUPER MARIO BROS. MOVIE – Bringing one of the world's most beloved video game characters, and the world around him, to life was no easy task! Filmmakers and cast give an in-depth look into the making of the film.
THE SUPER MARIO BROS. MOVIE Field Guide – Join the cast of THE SUPER MARIO BROS. MOVIE as they take viewers through the various Power-Ups and Bonuses that appear in the film. This immersive video will allow the cast to interact with custom on-screen graphics as they select a Bonus or Power Up specific to their character and then explain what it does, how to use it and its effects.
"Peaches" Lyric Video – Jack Black is known for his big personality and really no one else could play the part of Bowser, so get ready to sing-along to his big musical number as he serenades Princess Peach.
Leadership Lessons with Anya Taylor-Joy – Let's face it: being a princess isn't easy. Thankfully, we have Anya Taylor-Joy, custom graphics and movie clips to give us Princess Peach's guide to being an awesome leader.  We'll provide some real-life tips and power-ups that kids of all ages can use in their daily lives.
The Super Mario Bros. Movie is currently available on 4K, Blu-ray, and DVD, along with digital rental and purchase.
When you purchase through links on our site, we may earn an affiliate commission.