It's been a long, long road for The Flash to arrive in theaters, but nine years after the film was first announced as part of the DCEU slate, and following a huge amount of turnover in terms of who was writing and directing the movie, pandemic delays once a filmmaking team finally was in place, and prevalent and unsettling reports about the film's lead star's behavior off set after production wrapped, it's finally here.
IT director Andy Muschietti was ultimately the man who brought The Flash to the big screen, alongside his producing partner, his sister, Barbara Muschietti, from a screenplay by Christina Hodson (BIrds of Prey). As was the plan since 2014, Ezra Miller stars as Barry Allen / The Flash, in a film based off of the Flashpoint storyline from the comics, in which Barry's attempts to go back in time and stop his mother, Nora, from being murdered have huge ramifications for the multiverse.
The film features the debut of Sasha Calle as Supergirl, alongside two different Batman actors: Ben Affleck and Michael Keaton, who play versions of Bruce Wayne that Barry encounters through the story. Andy and Barbara Muschietti and Calle spoke to Fandom about the film's look at Justice League life, the highly anticipated return of Michael Keaton as Batman, and why this Supergirl is both different and familiar.
LIFE WITH THE LEAGUE
The making of 2017's Justice League is notoriously complex and controversial, leading to what has to be the most high profile director's cut ever with 2021's Zack Snyder's Justice League. And while there was a bit of new material shot for the Snyder Cut, there was no true actual follow-up, with a funny surprise cameo in Peacemaker (accomplished via body doubles for Superman and Wonder Woman alongside Jason Momoa as Aquaman and Ezra Miller as The Flash) serving as the only look we've had at the team other than either version of their origin story.
The exciting and engaging opening action sequence of The Flash therefore stands out, as we see Alfred Pennyworth (Jeremy Irons) call Barry in to assist Ben Affleck's version of Batman during an emergency in Gotham City. This sequence gives us a glimpse of what it's like for at least a couple of the Justice League to continue to work together, following what is presumably a ton of offscreen adventures we've never seen.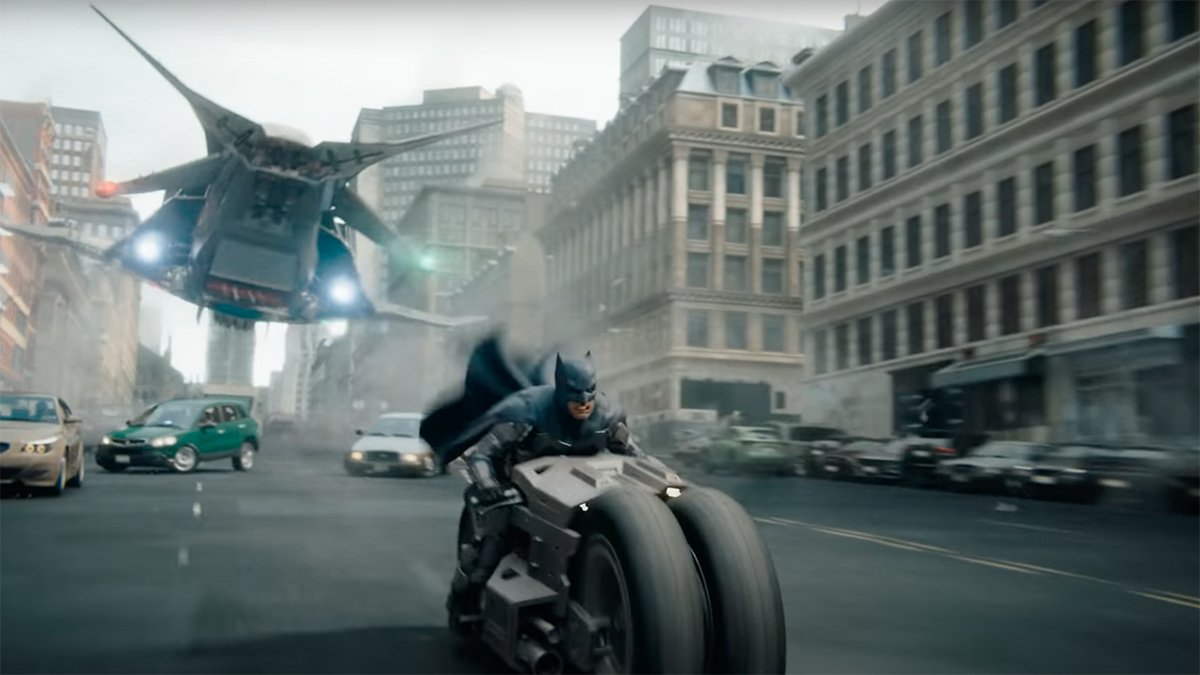 Andy Muschietti said he was very happy to get to include this aspect, remarking, "Filling up the spaces of a time gap that spanned like five years or so was a great thing." Obviously the entire team is not present, but Muschietti added, "In the opening sequence, we kind of understand more about Bruce and Barry's relationship. For me, it was important to establish Ben [Affleck] at the beginning, to make that strong bond, even though it's a little awkward because of the circumstances."
He added, "They have this banter that is fun and you sort of understand at the beginning of the movie where that relationship went from the last time we saw them."
KEATON'S BATMAN RETURN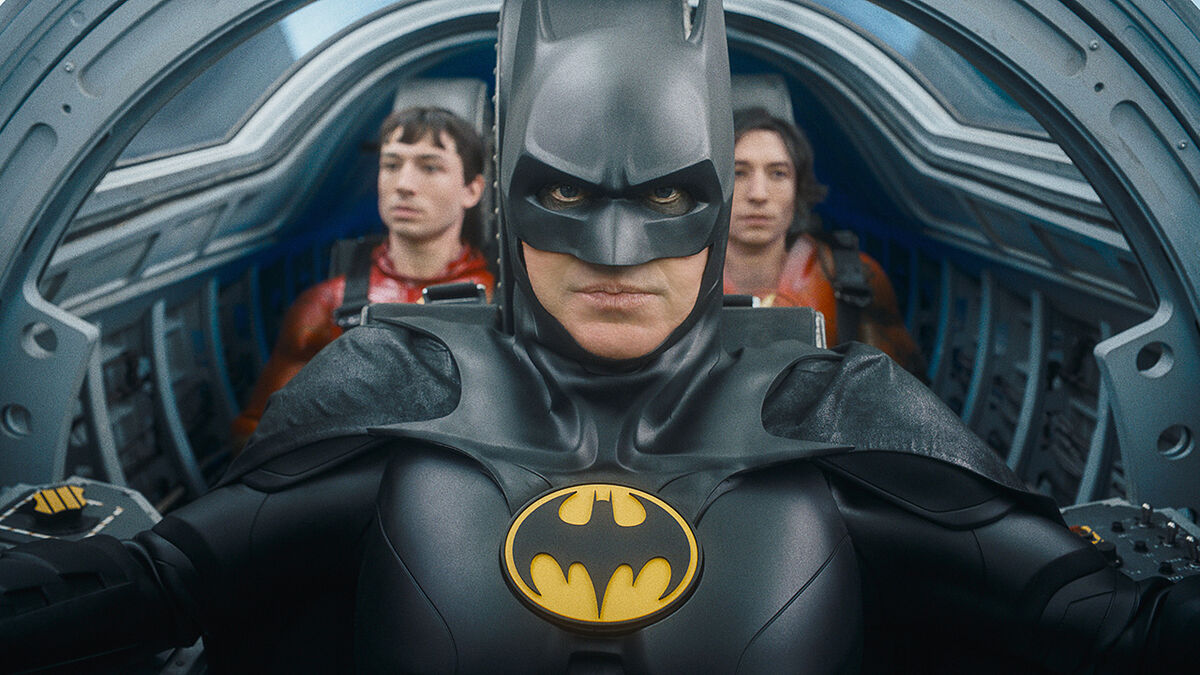 Michael Keaton returning as Batman is a huge deal, of course, with fans very excited to see the actor don the costume again, 31 years after he last played the role in 1992's Batman Returns.
Recalling what it was like to be there for Keaton's first time back on set in the full Batman costume, Barara Muschietti recalled, "It was insane. It was COVID time, so we all had our little tents inside the stage. And my little tent was next to where Michael was putting on his suit. And I kept on looking at the tent that was about to open, so [I would see him when] he would walk out in the suit for the first time in the Batcave. And it's so ingrained in my cortex that I will never forget it."
Andy Muschietti described it as, "a dream come true," adding, "Of course, by the time that you're shooting this, which is I don't know, week 34 of the production, you've talked many times with the actor and you had several discussions, you saw some wardrobe fittings… or many! You get used to the idea that he will come." Still, while it wasn't a surprise to see Keaton in the costume, Andy added, "Of course, there's something very special about that day. And especially because it was Michael Keaton coming to stage for the first time in 30 years playing Batman and in the f***ing Batcave that we built entirely! So it was very, very special."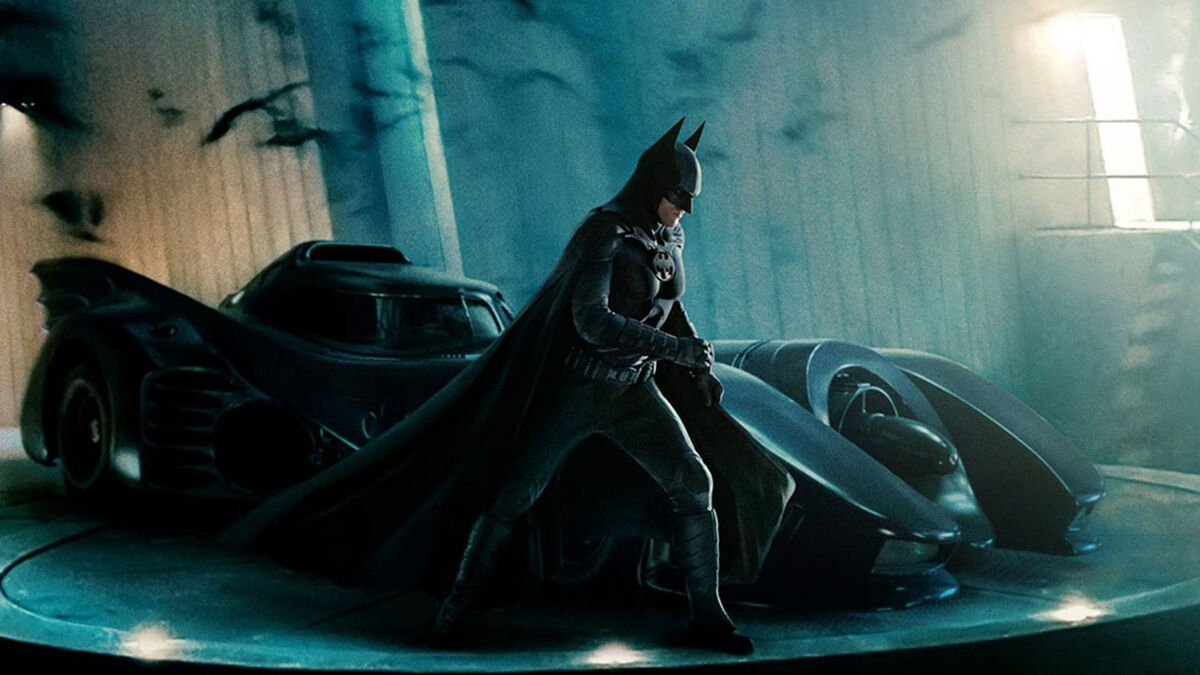 Sasha Calle wasn't even born the last time Keaton played Batman, but said she still felt the excitement on set about what a big deal this was, though she admitted, "I hadn't seen his Batman movies until after and I didn't realize that!"
As she explained, when her teenage brother, Jacob, asked her if she'd seen the Keaton Batman films, she began to say yes, only to realize she didn't actually think that was true, noting, "I watched so many superhero films, so I was kind of stunned that I hadn't seen them. And when I watched them, it was such a trip for me. It was like reverse nostalgia, because I was looking at Tim Burton's film with Michael Keaton."
As Andy Muschietti referenced, for The Flash a full scale Batcave was built in a way that had never been attempted before, and Calle said she remembered thinking, watching Burton's 1989 Batman, "'Oh my God, that's like a corner of the Batcave! We have a massive one! Oh my God, that's the hallway [in Wayne Manor]!" And I was like a little kid. I was like, 'Jacob, look, it's the car! I was leaning on that car!'"
Even without her own notalgia for Keaton in the suit, Calle remarked, "It's a beautiful moment. And for the people who grew up with Michael Keaton's Batman, I think they're going to really love it. I think it's going to be really nostalgic and beautiful and it's just so fun that we get to kind of break the universe and collide together."
GIRL OF STEEL, HEART OF HOPE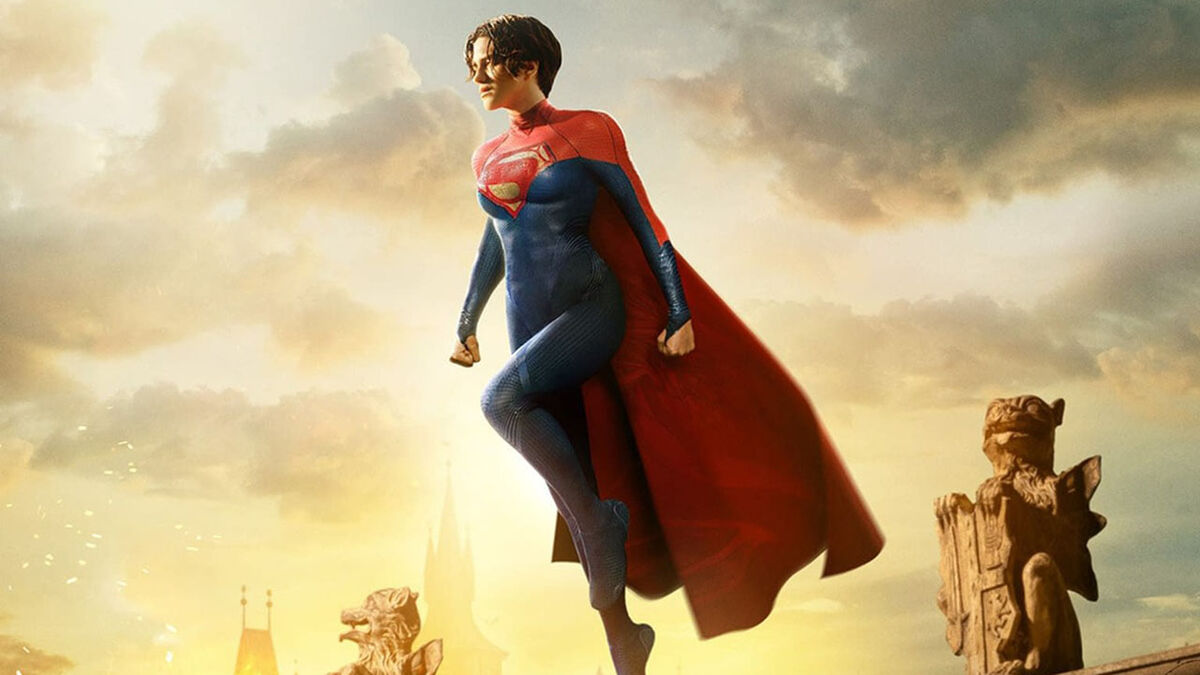 In the film, upon finding himself in a different reality's version of Zod's attack on humanity in Man of Steel, Barry – and his multiverse alternate self – goes looking for Superman, only to find Kara, AKA Supergirl, instead. But this Kara is a prisoner, who's clearly been treated as a test subject by her captors, and is initially not exactly as gung ho to help humanity as we expect from either Supergirl or her cousin.
Even with this wariness, Calle felt there were still core, crucial elements to Supergirl in her version of the character, saying, "She always walks with hope and love. The difference in this film is that she has to  process. I think she's trying to figure everything out without making sudden moves. And obviously,  the story in this film is when she arrives on Earth, she's not welcomed with a nice smile. And that is her perception, right? She lands on Earth and the first thing these humans do is put her in a cell and experiment on her and do tests on her. And it is a very, very sad process for her. She just saw her planet get destroyed and she loses her mom and her dad and her entire planet and now she's received with hate, really. And so when the Barrys and Batman come find her, she's processing. Her only idea of humans are that they're bad… She's trying to figure out who they are, and what they believe in."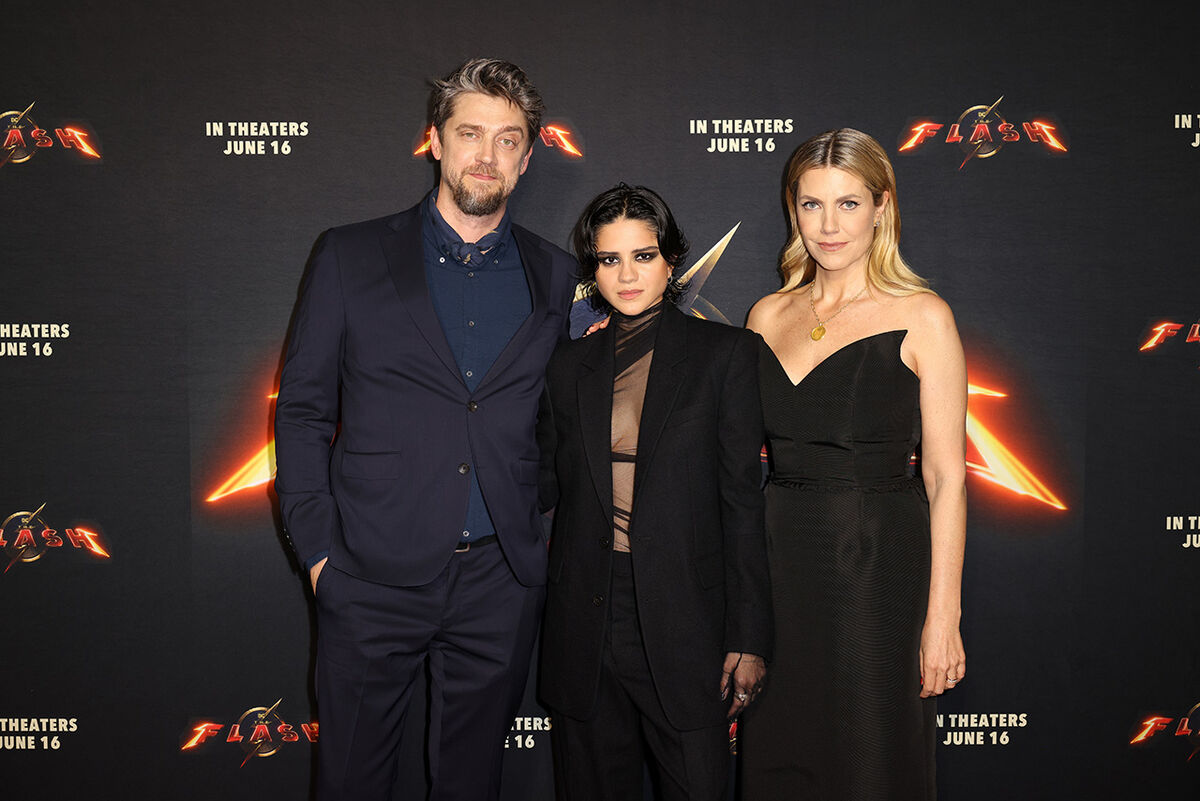 At one point, Kara and Barry discuss the meaning of the S symbol on her chest and how it's the Kryptonian symbol for Hope, and Calle remarked, "I say she has hope on her chest, but she also carries hope inside of her chest and very close to her heart because that is who she is ultimately. So even though she is observing and trying to figure out who's good and who's bad, she always walks with a lot of grace and love and her morals are very strong."
The Supergirl costume in The Flash looks great and is likely to inspire a lot of cosplay, and Calle described wearing it as, "So cool! I love the suit so much. I think that it's a beautiful combination of femininity and masculinity, but, as well, it's mobility. It's a suit that you would wear to be able to move in and and feel protected from head to toe. It's a really strong and movable suit."
Calle is the first Latina to play Supergirl and she remarked, "I'm really proud of it and obviously wearing that emblem on my chest is a lot of pride and joy. My biggest dream and hope is that people see the movie and feel represented and seen and they feel seen with me there."