Welcome to the world of H&M Loooptopia, where the hottest new stylist… is you! H&M's Loooptopia Experience on Roblox starts in a thriving city full of new fashion to discover. Start exploring right away to find cool designs, out-of-this-world patterns, and dreamy colors to combine into a fashion collection that is truly yours. Click HERE to experience H&M Loooptopia, and read on to find out what's in store!
With four unique spaces to explore, there's so much to inspire you. Will you find your perfect style in the pillowy mushroom fields of Fabric Fooorest? Or hunt down that ultra-rare color amongst the clouds in Rainbooow Fields? Or who knows, maybe that groovy texture you need to complete your dream collection is out there waiting amidst the glitz and glamor of Neon Studiooo?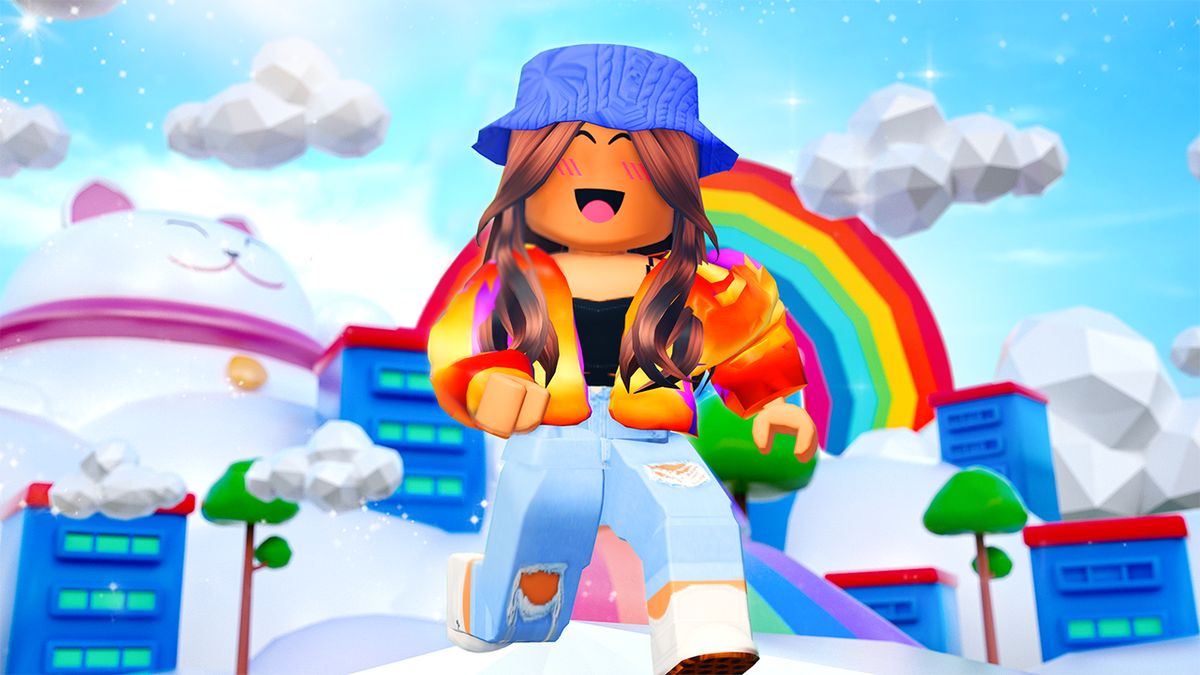 However you choose to explore and design, everything you do in Loooptopia earns you experience on your way to becoming an elite designer, able to create thousands of looks for your avatar and your friends.
Level up with quests, exploration, and by creating your collection to unlock all of Loooptopia's wildly stylish zones. And collect all of the game's unique elements on a fashion forward quest to complete Loooptopia's own style magazine, the "Loookbook."
So where should you start? Anywhere! The map is packed with mystery boxes to unlock; they not only contain experience points to level you up, but each one has an element you'll use to create your next fashion masterpiece. Who knows what amazing new styles you'll find?
Maybe you'll be inspired by Loooptopia when you stumble upon a glamorous pattern while you're lounging by the pool… or if lounging's not your speed, maybe you'll snap up a new sweater style as you zoom around the map on a scooter—courtesy of H&M Loooptopia, of course.
As you explore the world to find new inspirations for your designs, you'll gain more experience and unlock more combinations. The more levels you earn, the more colors, patterns, and textures you'll have to express yourself with a truly unique collection. And what better way to share that collection than on H&M Loooptopia's catwalk?! It's a great place to gather with friends for your moment in the spotlight. Show some love to other designers when they strut their stuff to earn extra experience or have your friends cheer you on as you showcase your newest creation.
Maybe you're hunting for that perfect pink cable knit sweater. Maybe you want to break fashion boundaries by pairing animal prints with stripes! Whatever your style is, you can create something new and amazing for your avatar to wear and express your creativity. And best of all, Loooptopia is a place for you to hang with friends. What better way to say "you're the best" than by gifting someone a custom sweater while your pals race scooters down a giant neon slide?! You can also trade items in your collection with friends to earn special rewards!
Whether you're gaming as a group or solo, you can enjoy all the luxuries of Loooptopia as you jump your way to the tops of skyscrapers, reach new heights with jump pads, zipline to a secret stash, or grind on a pipeline to explore every corner of the city.
Of course, no fashion experience is complete without one thing: shopping. That's why the map is filled with pink Looops to collect and trade in at Loooptopia's coolest stores for exclusive items like special effects and accessories to amp up your style. But looks aren't everything! You can also use Looops to buy music tracks and emotes that perfectly compliment your style.
Obviously, great style is meant to be shared with the world, so don't forget to show off yours with the selfie button! You can pose your Roblox avatar, throw on a filter, and share to your heart's content. And when you're ready to change up your style, you can recycle anything in your collection for bonus experience and a chance to unlock new, rare elements.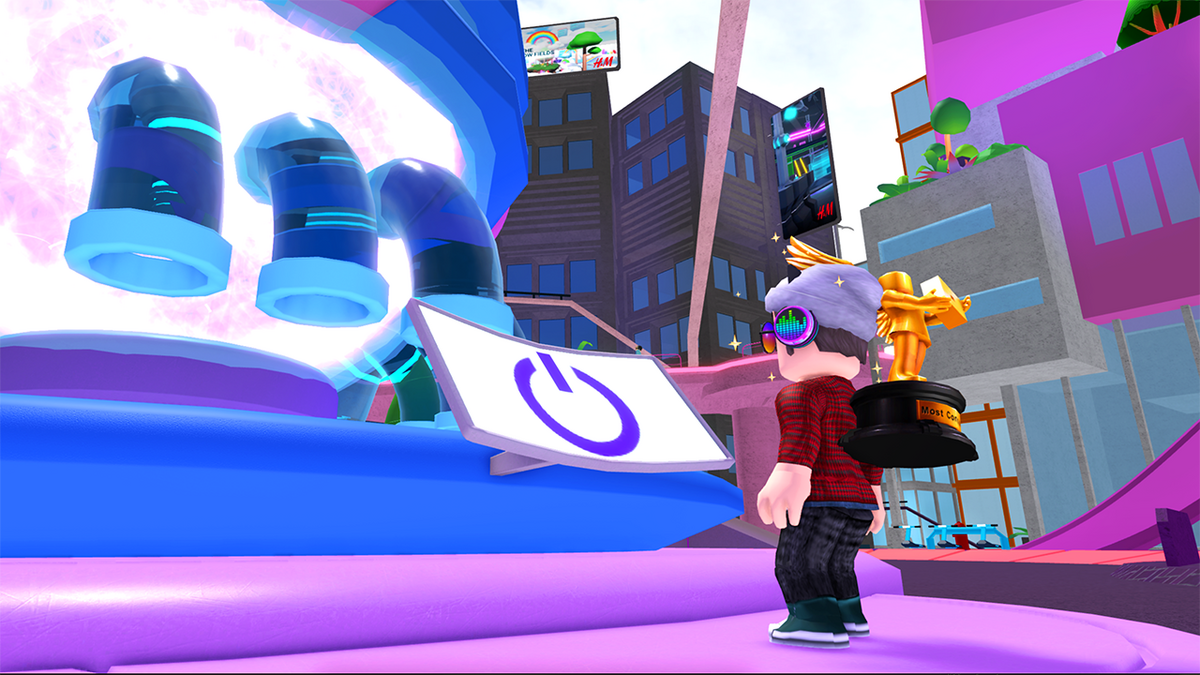 You can use all the elements you find in H&M Loooptopia's Looop Machine, which lets you create the wardrobe of your dreams by mixing and matching the colors, textures, and styles you find on your adventures, creating unique items just for you. Having your own sense of style has never been so fun!
Whether you're showcasing this spring's hottest new creation on the catwalk, busting a move on the dance floor, grinding the rails in a scooter race with friends, or spending all day trading clothes and taking selfies, there's no wrong way to style your life inside Loooptopia. Follow your intuition around the map and get boosted to new heights and areas, to unlock even more unique styles.
Just like in fashion, the more you explore; the more crazy combinations and daring patterns you discover, the more experience you get. Can you level up and become the ultimate H&M designer? Find out, only in H&M's Loooptopia Experience on Roblox.