When it comes to anime, 2022 was a gold mine of new releases. From highly-anticipated new arcs of existing series like Demon Slayer: Kimetsu No Yaiba Entertainment District Arc to new breakout series like Cyberpunk: Edgerunners, there was plenty to choose from. Romance fans got a new third season of Kaguya-Sama: Love is War, and Attack on Titan fans received the show's divisive, shocking conclusion. From heartwarming romance and sweeping fantasy, to adorable slice of life and gut-wrenching drama, there was a little something for everyone in this year's releases.
Below are the top ten anime series whose Fandom wikis jumped in activity following a new release, as fans flocked to the designated pages to catalog all of the new, exciting story elements that were unfolding. There were a lot of notable releases this year, but these were the ones that made the biggest impact on anime fans!
10. Date a Live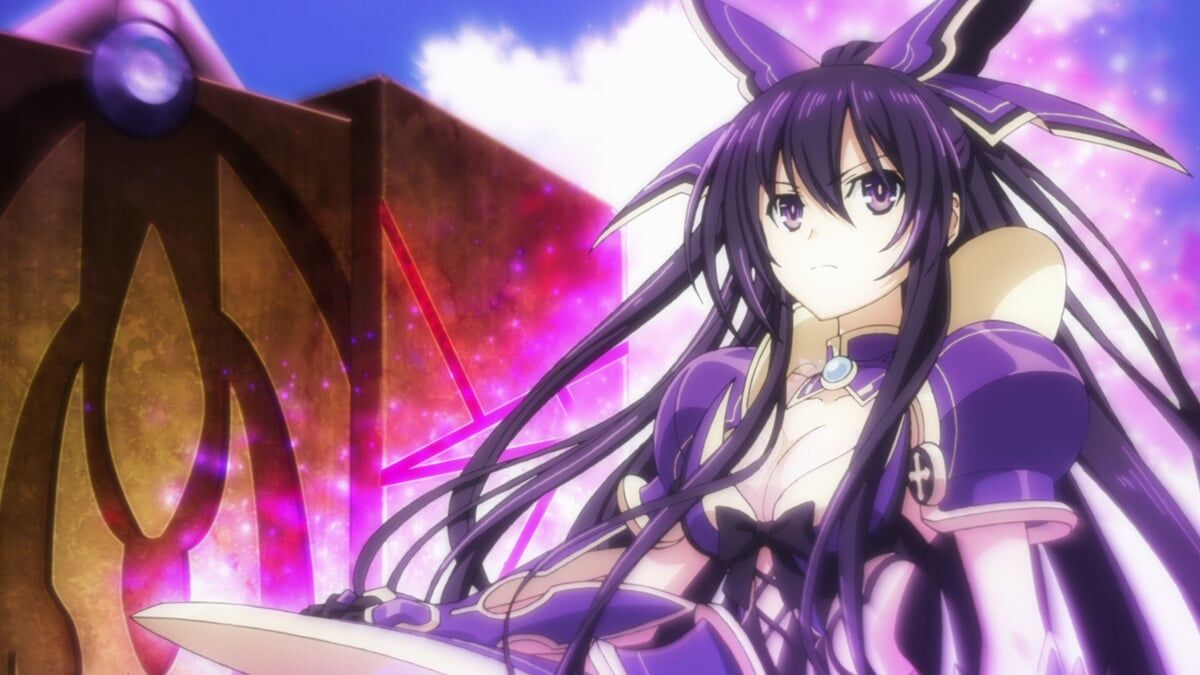 Date a Live follows an ordinary high school boy who encounters something that changes his life forever. I know, I know, you've heard this one a hundred times before. But Date a Live really does put a unique spin on a familiar setup. The series' hero, Shido, lives in a world plagued by intermittent spacequakes, devastating events involving mysterious space vibrations. When he finds himself at ground zero of one of these quakes, he discovers a mysterious girl at the center of it all. But of course, she is no ordinary girl. She is a Spirit, a type of otherworldly being whose manifestation causes these spacequakes. The girl, and other Spirits like her, are targeted for destruction by the Anti-Spirit Team, a group dedicated to eliminating the entities for good. But there is an alternative! There is a way to seal the spirits and keep them from doing any more damage: Shido just has to make them fall in love with him. Obviously.
The anime first premiered in 2013, but Season 4 of the series finally released in 2022, after being pushed back from its original planned premiere date of October 2021. In it, Shido continues his quest to improve his charisma and dating skills, and to learn from all the challenges he has faced and overcome so far. But the work is far from over, and there is still plenty to be done, and far more action, romance, and disastrous dates for fans of the show to enjoy.
9. Made in Abyss
What awaits in the depths of Made in Abyss's titular abyss, the seemingly endless chasm stretching down into the earth, waiting for intrepid explorers to brave the unknown and risk almost certain death? Well, as fans of the anime's first season can tell you, the abyss is filled with mysterious creatures, deadly forces, and more secrets than anyone living on the surface could ever imagine. The series follows the journey of Riko, the daughter of a legendary Diver who disappeared into the lower levels of the abyss, as she and her new robot friend Reg descend into the depths for themselves. The two only realize just how difficult and horrifying the journey will be when it is too late to turn back. The first season made quite a mark, responsible for some of the most intense and heartbreaking moments in recent anime history (Nanachi and Mitty's backstory alone caused enough tears to fill the Grand Canyon), and it was a pretty tough act to follow.
Still, Season 2 managed to follow it, ratcheting up the sense of dread and overall horror that permeated much of the first season, and losing some of the sense of wonder and exploration that Riko and Reg had on the earlier legs of their journey. It was an imperfect but impactful installment in a series that has captured anime fans' hearts and attention so thoroughly.
8. The Rising of the Shield Hero
Isekai anime is always classic—there's just something compelling about seeing an ordinary person thrust into a fantastical world and catapulted onto a grand heroic quest. The Rising of the Shield Hero does just that, as a group of unwitting people from modern day Japan find themselves transported to the kingdom of Melromarc to take on the roles of various mythic heroes, wielding the sword, the spear, the bow, and the shield respectively. As the title implies, the designated "Shield Hero" is the primary focus of the story. Accused of a crime he did not commit, he sets out on a solitary journey.
Season 1 of the anime premiered in 2019, and in 2022, a second season was finally released after some production delays pushed back the premiere. In the new season, the Shield Hero must face a new wave of challenges threatening to wreak havoc on the kingdom.
7. Beast Tamer
Beast Tamer is the first anime on this list that had its series premiere in 2022, rather than the release of an ongoing series' latest season. Also known as Yuusha Party wo Tsuihou sareta Beast Tamer, Saikyoushu no Nekomimi Shoujo to Deau, Beast Tamer centers around Rein, a (you guessed it) Beast Tamer who sets out on his own after being kicked out of a manipulative hero's adventuring party. While on his own, he saves a cat-eared girl named Kanade from danger, and is able to form a contract with her. With this incredible achievement under his belt, his next chapter as a beast taming adventurer is ready to begin! Beast Tamer combines action and fantasy elements with the structure of the classic harem anime, as Rein encounters a vast array of mythical girls.
6. To Your Eternity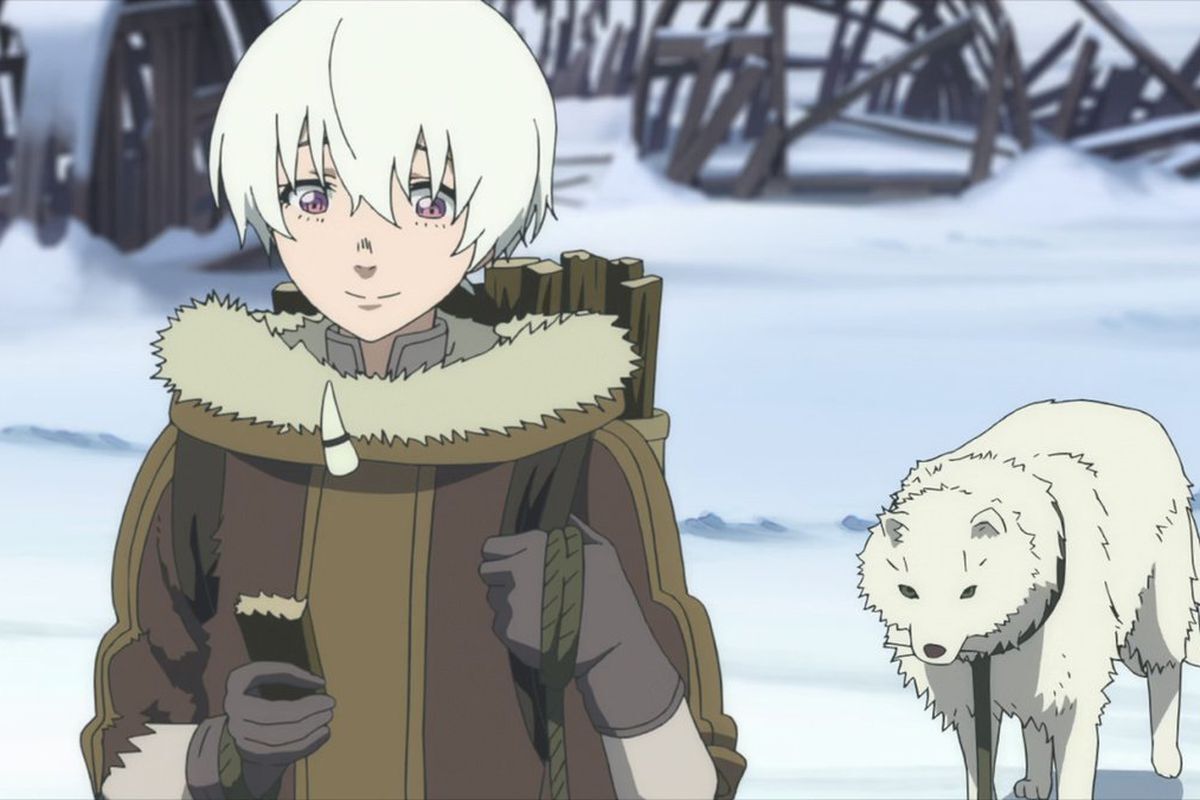 To Your Eternity is a deeply philosophical story, an epic fantasy about what it means to be human in this world. The series follows an immortal being that begins its life as an orb, then becomes a rock, then a wolf, and finally, a boy named Fushi. Fushi roams the world as a blank slate, learning only what he is able to glean from the people he encounters and what they have to teach him. As much as he encounters kindness, he also encounters hardship and pain, losing those that he loves and having his progress hampered by the Nokkers, so named because they "knock on the doors of Paradise, seeking its destruction." Season 2 continues Fushi's journey as the Nokkers begin closing in around him, and new friends, allies, and heartbreaks continue to find him. The series is thought-provoking, tear-jerking, and compelling for fans that want anime with a strong emotional core.
5. Cyberpunk: Edgerunners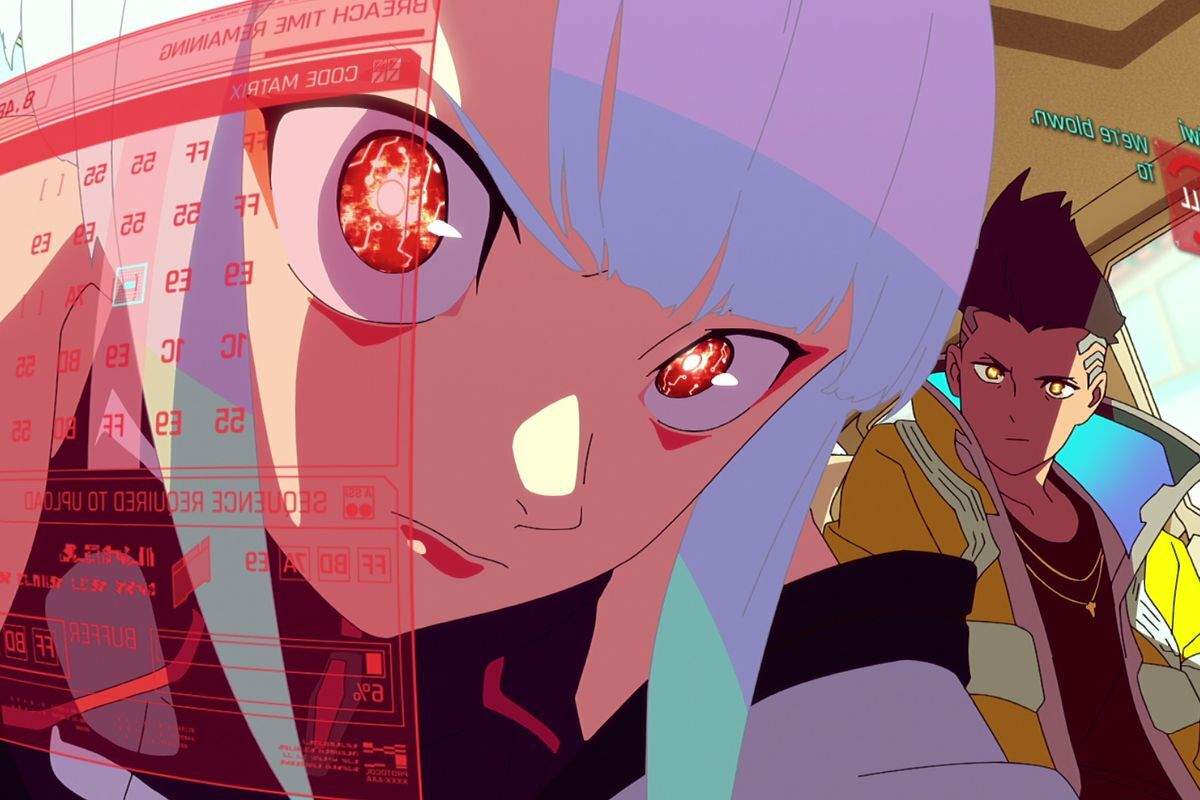 Most of the anime on this list were adapted from manga or Japanese light novels, but the Netflix-distributed anime Cyberpunk: Edgerunners was actually based on the CD Projekt RED video game Cyberpunk 2077. Set in the same universe, the anime serves as a prequel to the events of the game and takes place roughly a year prior. While the game received very mixed reviews, Cyberpunk: Edgerunners was highly praised by critics for its animation, setting, and story about David, a street kid turned high-tech mercenary, aka "cyberpunk."
Fans anticipating a second season of Edgerunners are going to be disappointed, however, because the project was intended as a standalone series. Still, there are ten great episodes available to stream again and again if, like plenty of other fans, you found yourself captivated by the show.
4. Chainsaw Man
There was a lot for anime fans to look forward to in 2022, but one of the most anticipated anime releases of the year was Chainsaw Man, the adaptation of Tatsuki Fujimoto's hit manga series. Chainsaw Man follows Denji, a young man drowning in his deadbeat father's debt and doing his best to stay above water with the help of his pet, the adorable chainsaw devil Pochita (seriously, just the cutest little chainsaw dog you ever did see). Together, Denji and Pochita kill devils for money, most of which goes to the Yakuza. When one encounter with the Yakuza cuts Denji's life short, seemingly for good, Pochita merges with Denji and imbues him with devil powers that allow him to turn parts of his body into chainsaws. If you weren't familiar with the premise of the series, now you know that yes, the name Chainsaw Man is quite literal. He is a man with the power of chainsaws.
Denji finds himself with a new lease on life, joining the ranks of a team of government demon hunters known as the Public Safety Division, led by the beautiful and ruthless Makima. There, he is partnered with Power (the Blood Fiend) and Aki Hayakawa. Fans will agree, there is no series out there quite like Chainsaw Man. It is bizarre, thrilling, ridiculous and dark in equal measure, and packed with some of the most memorable characters in recent years. It is a series unafraid to take massive, ambitious swings, and that willingness to go big or go home has won it a loyal, dedicated fanbase.
3. The Eminence in Shadow
Adapted from a light novel series, The Eminence in Shadow is a twist on the isekai genre. Its story follows a young man obsessed with becoming as strong as he possibly can. Minoru Kagenou is an ordinary student by day, and a crowbar-wielding vigilante by night. However, in a tragic accident, Minoru is struck down and killed. But his journey does not end there. Instead, he awakens as Cid, a child of the Kagenou family in a magical world. There, he creates a group known as Shadow Garden, an organization founded to fight the Cult of Diablos. However, nothing in this world is as it seems, and soon both Shadow Garden and the Cult of Diablos become far more real than he ever could have anticipated.
2. Spy X Family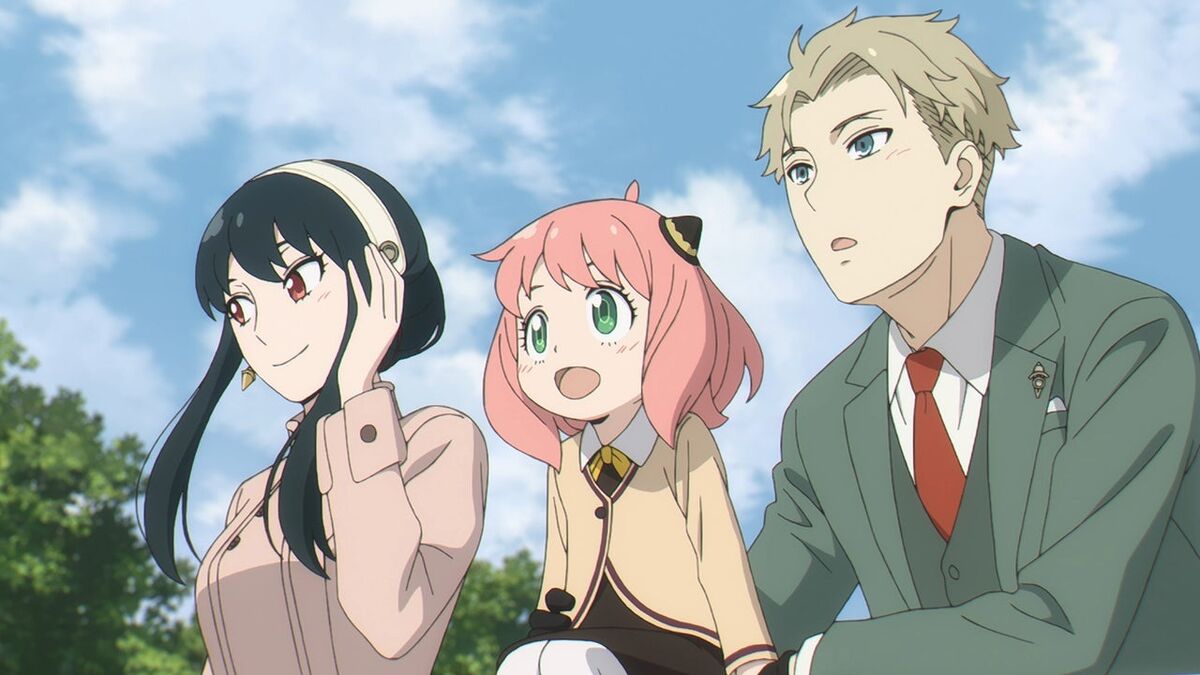 Anime fans with a deep love for stories about found family, of people coming together and forging loving familiar bonds in spite of having no blood relation to one another, were in for a real treat with the release of Spy X Family. In a world of corruption and brewing violence, world-renowned spy Twilight takes on his most ambitious cover yet: loving father and family man. He adopts the false identity of Loid Forger, a psychiatrist, husband, and father. His plan is to gather information about an elusive politician who only makes rare public appearances at his son's prestigious private school. In order to infiltrate the school, Loid recruits an unmarried woman named Yor to pretend to be his wife, and adopts a six-year-old orphan girl named Anya, who he will enroll in classes there. Each with their own secrets to keep, the members of this artificial family grow closer to one another and begin to develop relationships that are anything but false.
Spy X Family is action-packed and offers plenty of intrigue and comedic relief, never feeling saccharine, but it is also unafraid to be emotionally earnest and sweet. It perfectly threads the needle of its respective genres, creating a story that fans can't help but love.
1. Blue Lock
Sports anime are some of the most popular series out there, but there has been a bit of a drought in recent years. With no new episodes of Haikyu!! since 2020, and Yuri!! on Ice getting more and more distant in the rearview mirror, there haven't been many new releases for the sports anime fans to glom onto. Enter 2022's Blue Lock. High school soccer player Yoichi Isagi causes his team to lose a game when he passes the final shot along to someone else, but his moment of devastation is interrupted when he arrives home to a letter inviting him to be part of a project called Blue Lock.
In the program, Yoichi and 299 other players are placed in a facility together where they will compete for the chance to play as the striker for the national team. If they are cut, however, they will never get another chance to play on the national team again. Blue Lock raises the stakes of the traditional sports anime, turning the genre on its head and emphasizing cutthroat competition over teamwork. No matter what happens, the premise of the show makes it clear that only one person will be the champion. The other 299 will be left in the dust. It doesn't portray soccer with absolute accuracy, but it tells a tense, dark, exciting story that sets it apart from the sports anime that came before it.
---