For many folks, WWE is their pop-culture obsession. But what about the WWE Superstars themselves? Obviously, they're all-in when it comes to wrestling, as they're currently living out their dreams of being big time sports entertainers – but what do they mark out over during their downtime? What are the movies and TV shows these larger-than-life athletes are absorbing?
Fandom had a chance to speak with some of the current heroes and heels of the WWE, ahead of their record-breaking WrestleMania 39 weekend, to find out just what it is they're currently geeking out about.
Then, Now, The Last of Us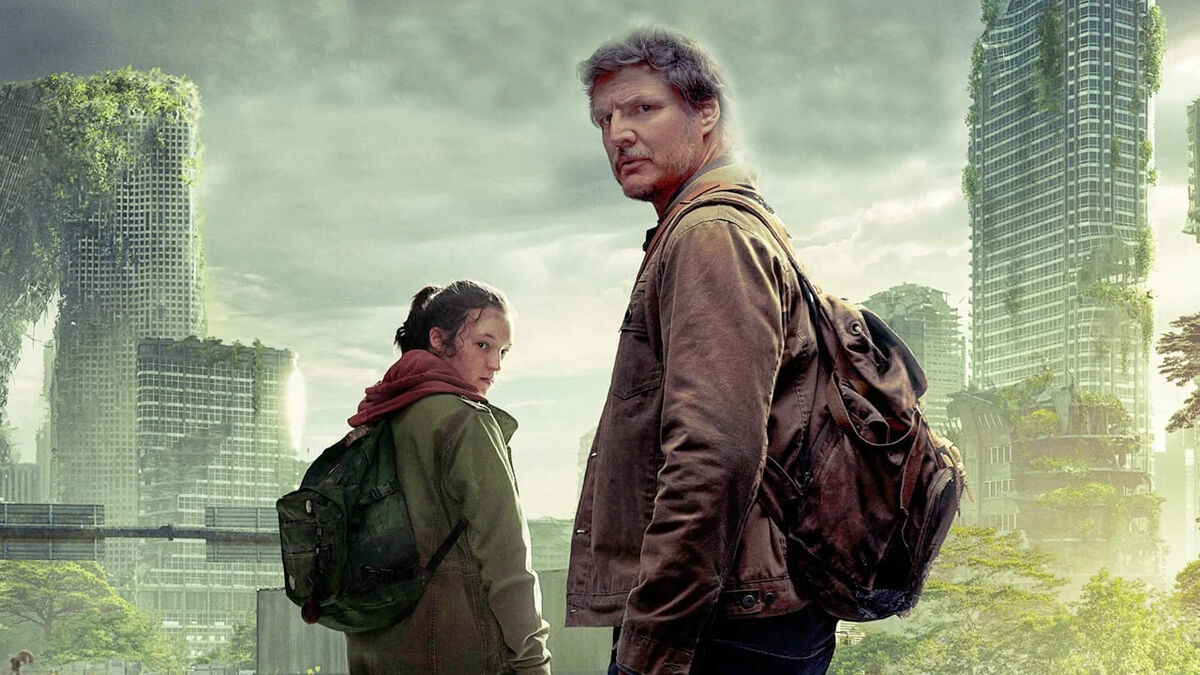 HBO's The Last of Us, based on the iconic 2013 video game from Naughty Dog, was one of the top mentions, with several WWE performers mentioning it. "I was obsessed with the show because I was obsessed with the game," Shayna Baszler remarked. "It's one of the greatest games ever. They did such a great job with the show."
Damage Control's Dakota Kai also mentioned loving both the show and the game. "The Last of Us, the first game, was my favorite game of all time. I think it is funny, Season 2 has been announced and it won't be out until – what? – 2025, or something like that. I'm like 'We had to wait like 10 years for game two. You can wait a couple years for the next season!' But that's been great."
And speaking of the show's future and its game roots, Shayna Baszler declared, "You want me to start some fire? Team Abby!" She chuckled, adding, "Oh, I'm gonna get canceled by half the world."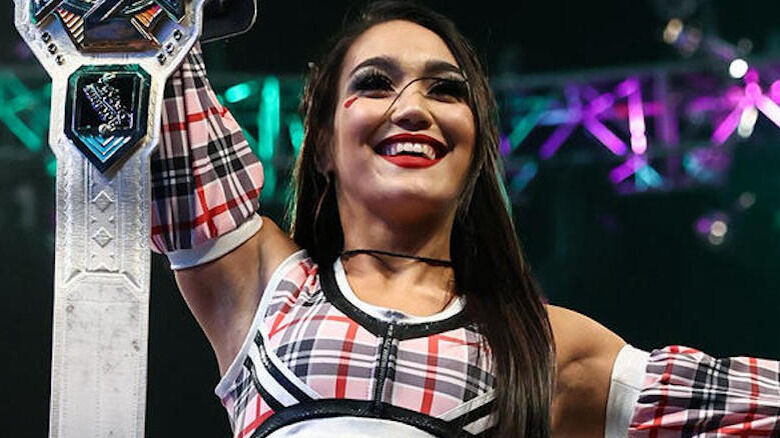 Of course, you don't have to have played the game to love the HBO series. NXT's Roxanne Perez has never played it, but she sure loved watching the story play out on the series. "I was hooked. I was like, 'Wow, this is amazing.' Each and every episode, I was bawling my eyes out. It was so good."
TV, Both Old and New
One of the easiest things to do while on the road, lounging in a hotel room, or just enjoying some down time at home is watch TV. Binge-watching is key when it comes to taking in a lot in a short amount of time. And the great thing about that is you can stream shows from any era. Like NXT's Zoey Stark, who will always choose Friends as her comfort viewing.
"I love Friends," Stark said. "If I'm on an airplane, I download some episodes, watch Friends. If I'm at home and I'm upset or I just need a good laugh, I put on Friends. Like it's always my go to."
Or you can even go further back, way earlier than the 1990s, like MVP does. "I've gone back in time and I've started watching The Rockford Files back from episode one," he said. "And I'm halfway through Season 4. Now, don't ask me why. I just think Jim Garner was really cool."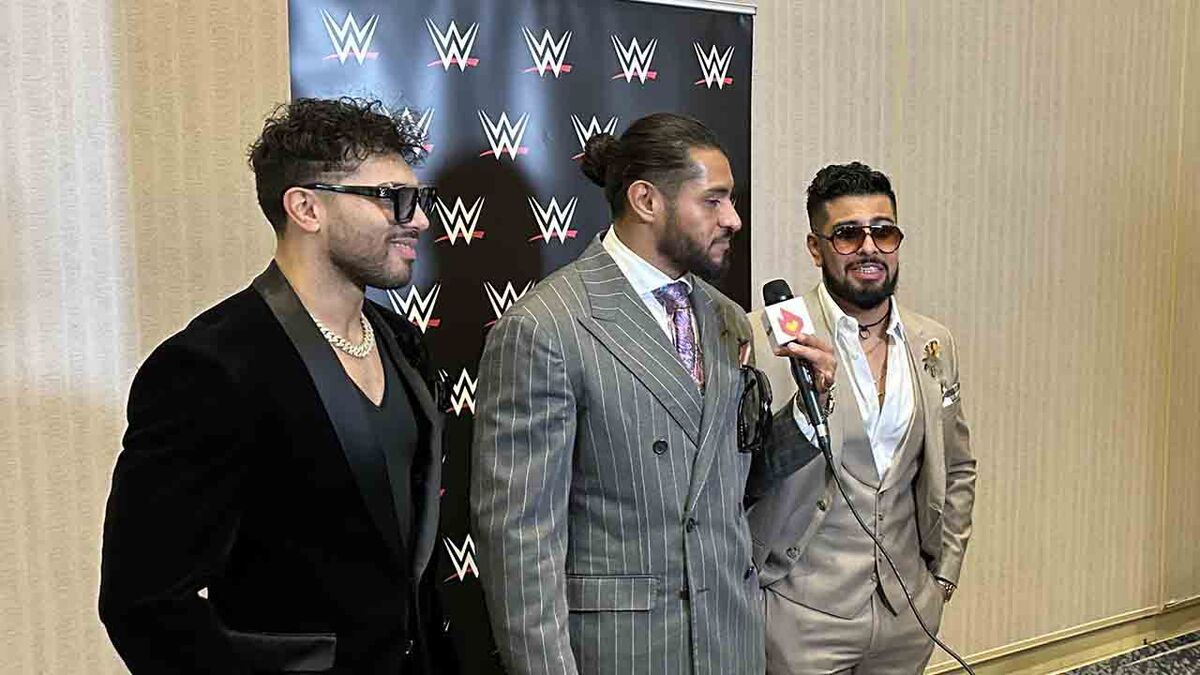 Legado Del Fantasma's Santos Escobar is also a self-professed "big TV guy," loving the likes of Family Guy, The Simpsons, and Succession. "I'm particularly invested in that because we're in a Succession of sorts," Escobar added of that last show, in what was a bit of serendipity given that, just days later, we'd learn about WWE's acquisition by UFC owners Endeavor.
And speaking of non-Last of Us HBO shows, Natalya is currently obsessed with The White Lotus. "I'm addicted," she admitted. "I love Jennifer Coolidge and so seeing her in that, I love it. That's been my latest guilty obsession."
Also keeping with HBO, but turning back the clock quite a bit, Otis is just now discovering the glory of The Sopranos. "I know I'm way behind the game, I know," he said. "Right now I'm doing Season 3. I know it's old, but man, what a show."
There's Room for Movies Too
TV episodes might be the easiest thing to fit into a WWE Superstars' schedule, but movies still play a huge role in their pastimes. "I'm a big fan of the Marvel movies," Ivar, of The Viking Raiders, said. "I don't know if it's an obsession, but maybe a little bit. And The Mandalorian, I'm loving that. I'm a big Star Wars guy. I'm kind of a nerd for that kind of stuff. And I'm excited for the new Indiana Jones movie."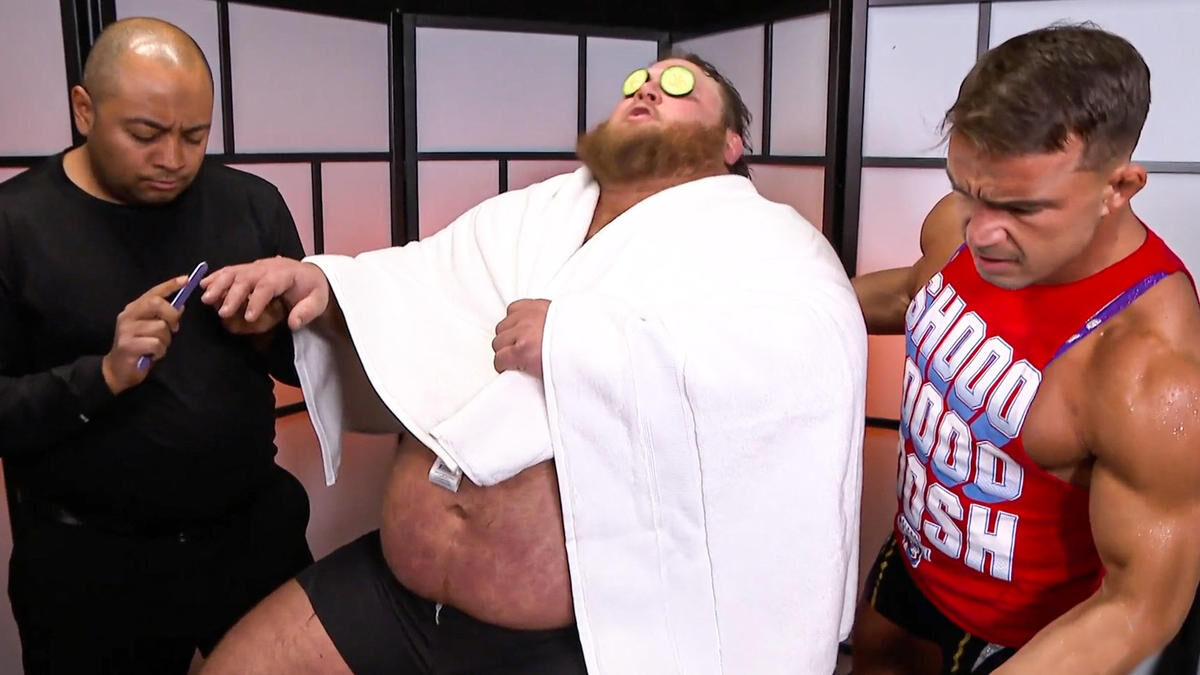 Marvel and Star Wars are incredibly popular of course, but some wrestlers like something more niche, like Chad Gable's pick. "I've become obsessed with old unknown horror movies that maybe hit the mainstream… or didn't hit the mainstream as much," he shared. "So I've been doing a lot of that lately. I watched one called Hide and Go Shriek the other night, which was awesome. It gets me through, man. It helps on the road."
NXT's Grayson Waller is also a fan of older movies, though horror isn't his chosen genre. "I'm an old school guy," he said. "I don't like to watch too much new stuff. Recently, I watched the best movie of all time, my favorite movie: Mighty Ducks 2. Hands down the best movie of all time. Mighty Ducks is fantastic, so I watched that again recently."
Sports, Music, and Chairs… Oh My!
Naturally, everything fits into the latest and greatest movies and TV shows. There's plenty of room for all kinds of pop-culture love. Music, for instance, which Santos Escobar can't get enough of. "I love so many Latino musicians right now. Like Bad Bunny, Anuel, Daddy Yankee, Tokischa, and many others. They represent us and we represent them. Tokischa is a musician I love and I would like to meet her and possibly do a collaboration with her."
"And let me just say this about Bad Bunny," Escobar added, of a musical performer who's now made many WWE appearances. "He's a musician… Yeah, that might be his side gig. Because he's WWE now. He's one of us!"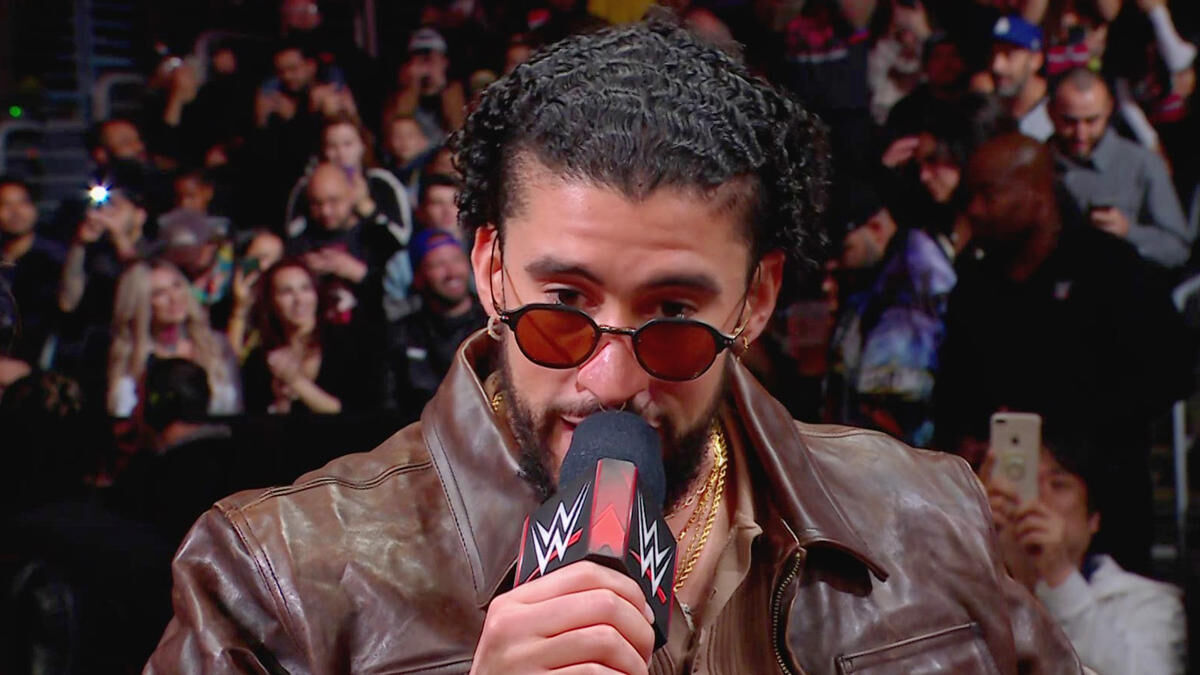 Speaking of music, Legado Del Fantasma's Joaquin Wilde was, ahem, wild about a book from a very influential producer. "Have you hard of Rick Rubin's book that he came out with, The Creative Act? Amazing. I highly recommend it."
Other WWE Superstars turn to sports when it comes to their screen time. Damage Control's Iyo Sky is a big fan of baseball. "Actually my grandfather was a baseball player in Japan," she said. "I just respect them because we are like a sportsman team, you know what I mean? They also had a lot of major leaguers move from Japan, so I feel a similar feeling. They are moving here to become baseball players, but I moved here to join the WWE from Japan. So that's why I have the same feeling. I represent Japan, they represent Japan."
The Miz on the other hand loves golf, leading him to binge a competition show that ended a few years ago. "On Peacock they have a show called The Big Break," he explained, "and it's basically a golfing show where people get eliminated. And I've been watching since Season 1, all the way through so far. And it's got like, I think 14 or 18 seasons. Yeah, so I've been catching up on it and it's really old. Like it's [from] 2005, back when I was on reality shows!"
The other half of The Viking Raiders, Erik, actually lives his gimmick, along with his wife, formerly WWE's Sarah Logan (now called Valhalla), with both participating in Viking Living History. "We recreate costumes, like hand stitched clothes and equipment from the Viking Age found in archaeological finds and grave sites," he said. "And then I teach and I run a local group in Cleveland, Ohio, and I teach and train Viking Age martial arts. So we fight with blunted steel, and [have] real fights, like armored combat."
"I teach that and then when we're not traveling for wrestling, we're traveling for Viking events," he added. "We spent our honeymoon in Denmark with like 1500 Vikings fighting on the beaches in Aarhus, Denmark. And we're going to go to Germany later this year. We're going to Poland next year. So like we're hosting huge events in Ohio, in America. So we go all over the country for Viking Age martial arts and Viking Age events and reenactments and stuff like that."
---