A big breakout hit from the end of 2021 – and the beginning of 2022, when it concluded its first season – Yellowjackets returns for its highly anticipated second season this weekend.
Yellowjackets has been a notable success for Showtime, becoming the second most streamed series in the company's history, only being outdone by an installment of a long-running franchise, Dexter: New Blood. Yellowjackets has also received several Emmy nominations, amongst other nominations and awards, and has already been renewed for Season 3, while fans eagerly wait to see what happens next.
Season 1 established the show's two intertwined timelines – 1996, where the members of a high school soccer team fight to survive after their plane crashes in a remote Canadian wilderness, leading to increasingly unsettling behavior, and the present, where survivors from that crash find their lives once more thrown into upheaval as the secrets of what they did during the 18 months they were missing begins burbaling to the surface.
Fandom spoke to Yellowjackets' cast about one of the show's most speculated about aspects – is there something supernatural occurring or is it all in the characters' minds? Plus, they discuss their reaction to seeing it become such a sensation.
FINDING THE CAUSE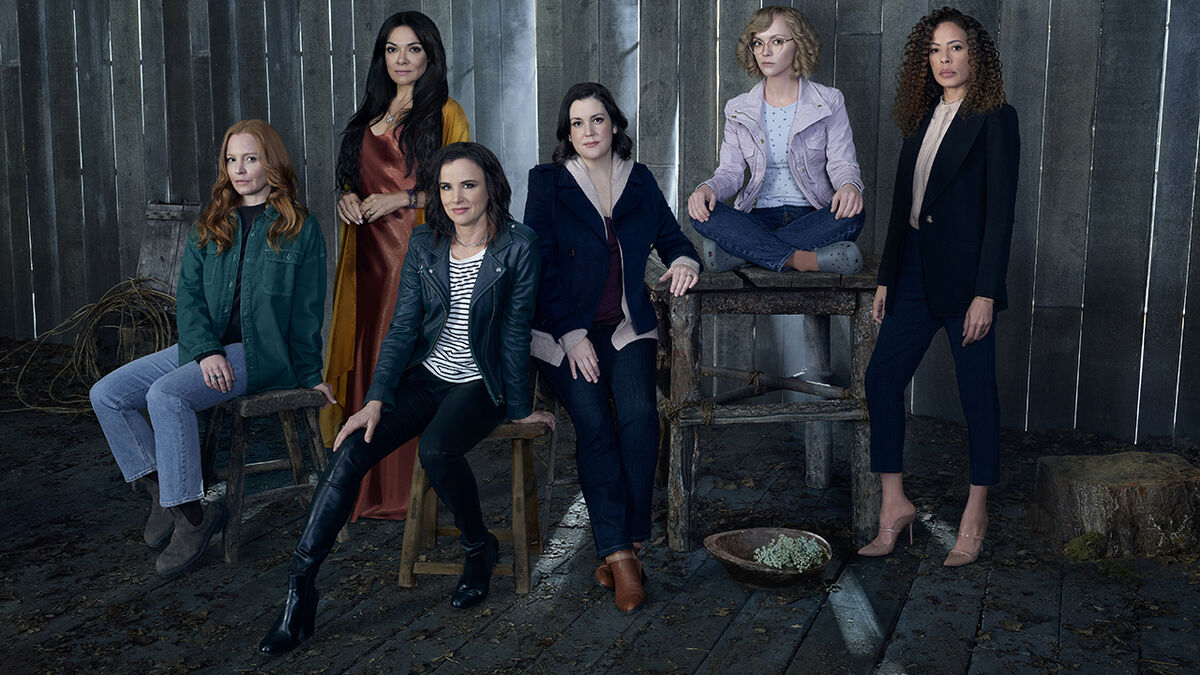 The "is this supernatural or not?" question has been a growing topic of discussion since Yellowjackets began, as we see some of the girls in 1996 behave in increasingly bizarre ways as they continue to find themselves without rescue, sometimes acting as though some other outside force is guiding them. But is it actually coming from within them and their own delusions – which their ongoing, increasingly harrowing experience is continuing to amplify – or is something else truly occurring?
This has been a topic of conversation on Fandom's Yellowjackets wiki, where ProfessorTofty wrote, "There have been certain things that happen on the series that seemingly could have a supernatural explanation. Then again, it could actually just all be in the characters' heads, or there could be mundane reasoning behind all of it that isn't clear yet. It's kinda part of the fun of the show."
As for the actors, they had a lot of different thoughts about whether the show should fully dive into something truly supernatural or not, though many of them enjoyed riding the line for the time being.
Christina Ricci ("Adult Misty"): I personally like that. I like just the idea of exploring that [aspect]. You know, from having been a person with extreme anxiety, I've seen how my anxiety can manifest in really bizarre fears, belief in things that aren't really happening. And so I love that there's a show where you're not sure if it's real, or if it's just their trauma. I think that's fascinating.
Juliette Lewis ("Adult Natalie"): I like the supernatural element. Natalie's very grounded. She's more on this search of self-discovery and finding answers and actually wanting to fix her inner demons, which is unique to that type of personality. But I love the idea of the other worlds and connecting with spirits. But that's just me, Juliette, who always wanted a ghost friend when she was a kid. And they never came around!
Simone Kessell  ("Adult Lottie"): The supernatural is a really interesting part of it – if you believe it or not. And I still don't really know… Like our characters, especially [Lottie and Taissa], there's something else going on. And I guess I don't think about it, because I'm so in it. And if I thought, 'Oh, it's a supernatural power or presence,' then I don't think I could deal with that.
Tawny Cypress ("Adult Taissa"): You have to base it in something real because we have to play the character.
Simone Kessell: I try not to judge what it is other than what I'm experiencing at the time. And I think it's a really clever skill that the writers kind of put that in and is it or isn't it?
Tawny Cypress: My favorite thing to read on Reddit is the argument about whether this is a supernatural show or not. That's my favorite argument to read about.
Liv Hewson ("Teen Van"): I like the kind of plausible deniability of it. I like that it's unclear because it's unclear for these characters, you know?
Jasmin Savoy Brown ("Teen Taissa"): Yeah, I agree with that. I think it's more interesting to ride the line, because I love different people's interpretations and I love going on Reddit or hearing fans and hearing really different interpretations.
Courtney Eaton ("Teen Lottie"): I love that we ride the line. And that it weaves so many different questions and gives us more room… Especially for Lottie, it gives me a lot of room to play with and to have people guessing whether it's one way or the other. I really enjoy it, walking the line.
Sophie Nélisse ("Teen Shauna"): I like it because the audience can pick or choose which side they're on as well. I'm very much more on the rational side. I'm like, 'This makes no sense!' Even in the first season. I was like, 'Lottie's taming a bear? Come on!' I was not buying it. But to be fair, I do understand that when you're so desperate, you need something to lean on, to latch onto, to look forward to, to get you through the day. So I understand what that desperation is and being so out of touch with reality, how it can easily get a little culty, I would say.
Samantha Hanratty ("Teen Misty"): For me, I'm just a fan of the supernatural world. So I think that it's cool. And I also think our minds are so powerful. Okay, this is a weird story, but one time there was a fly in my house and I was like, 'I bet I could summon this fly' and the fly landed right on my fingers. And if that was in a movie, I'd be like, 'Oh, BS!'  But that really happened. Sometimes just weird things happen! But yeah, it's fun because even us, we get to decide, do we believe in it? Do we not? What's happening, what's not and it's also for the characters, what they decide. But for me, I'm all, 'Let's go as far as we want!' Let's go to the supernatural world. Let's fly!
Sophie Nélisse: We fly back home.
Courtney Eaton: That's how we return!
So Much Buzz Buzz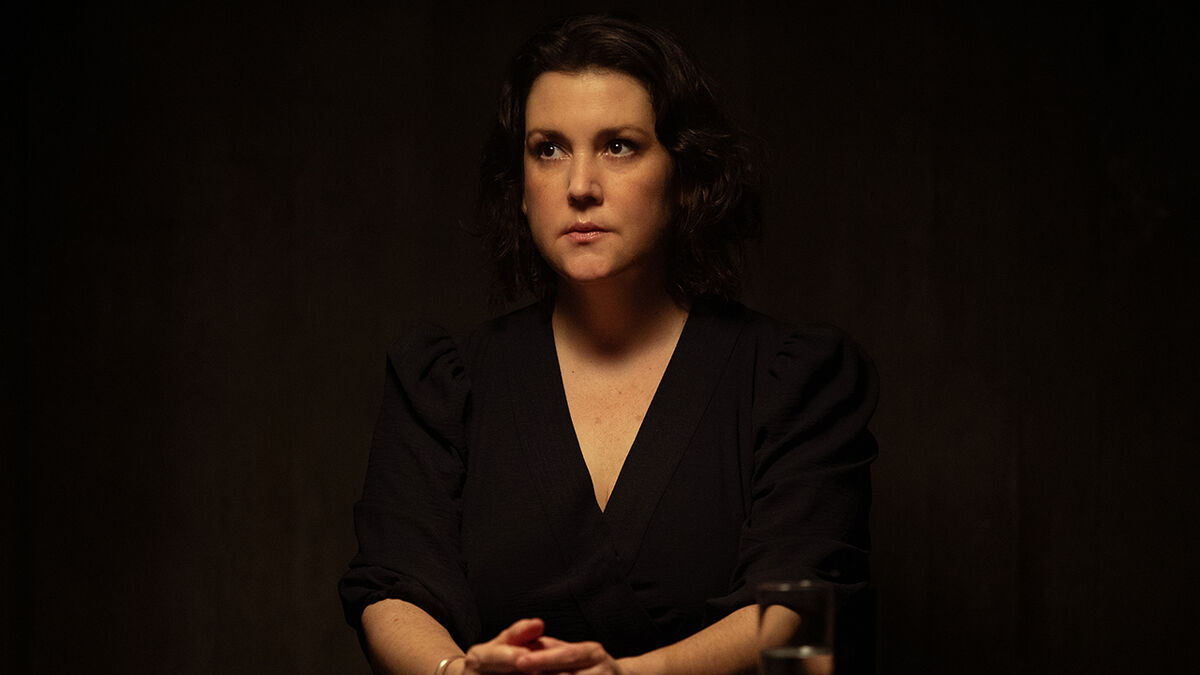 Yellowjackets is fun and creative and filled with twists and turns but also very dark and twisted. Which is to say, it has all the elements of a cool, cult hit. But the show isn't a cult hit – it's a genuine mainstream hit, with the cast and creators in the rare position of knowing it's already renewed for a third season before Season 2 even debuts.
But were the cast surprised to see how well it was received and how wide an audience was willing to embrace it? They shared their thoughts, along with some noting the importance of the show being released weekly as far as helping to grow their audience and keep fans excited.
Melanie Lynskey ("Adult Shauna"): I feel like any success is a surprise to me at this point. I do things I'm proud of and a lot of the time they don't really get seen by very many people. So it's really nice to be on something that I'm very, very proud of that people are also watching. This is like a new experience – and [people] watching it week to week as well.
Christina Ricci: As an actor on a first season of a TV show, all you're thinking is, 'I hope we get a second season,' so with that always being the focus, this sort of extra reception and having everyone love it and it become this phenomenon, I think it's just like outside of your ability to imagine.
Lauren Ambrose ("Adult Van"): I was one of the people who also was part of the fanbase! I just loved the show so much. The acting, the performances by my now colleagues, I'm just blown away by all of it. The acting by these young actors who we now know who they are; all of these gorgeous performances by these people. Getting to join in was a dream.
Warren Kole ("Jeff"): I believed in the show right away because it reads so well, you can tell it's very clearly envisioned. But it is this mishmash of genre and style, that turns out just be this exquisitely woven tapestry. And that's credit to the creators. So it's kind of very accessible to a wide swath of audience.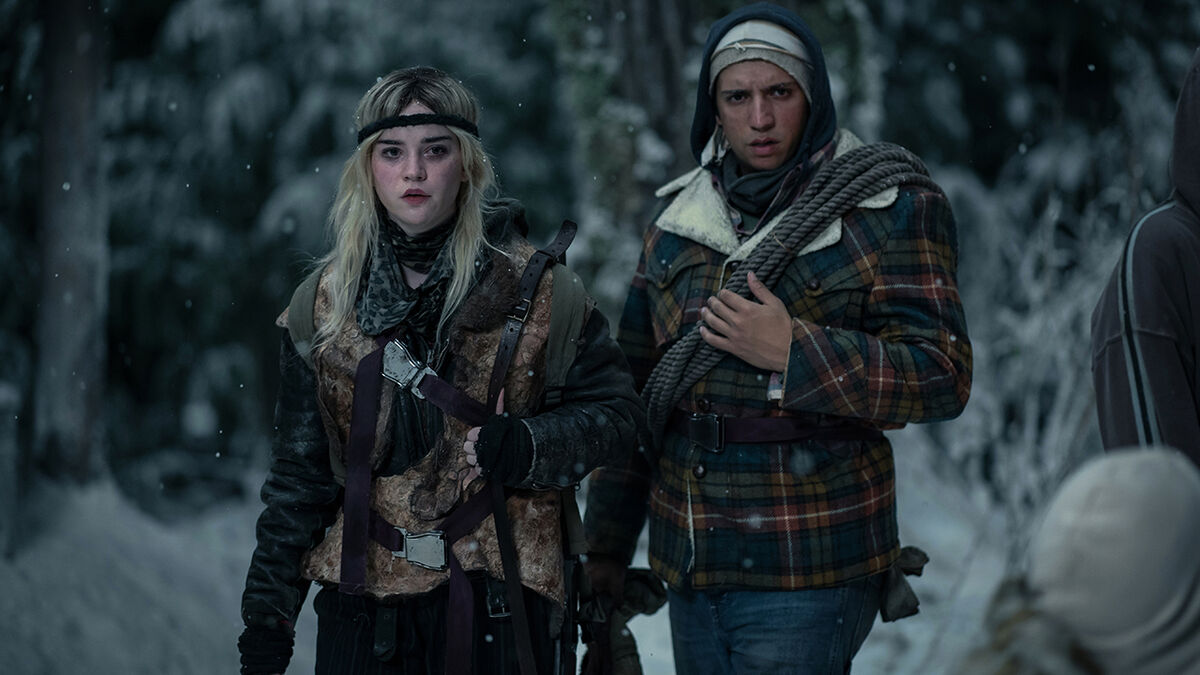 Kevin Alves ("Travis"): Even after reading it, and after making it, you still go, 'I have no idea how this final product is gonna look,' especially because we haven't seen anything that [the actors playing the adults] all had shot either. So there was so much nerves going into when the show was coming out. And it's just been so amazing to see how many people like it.
Steven Krueger ("Ben") It's a massive undertaking, and there were definitely times when we were filming Season 1, as I'm sure happens in the first season of a lot of shows. where you're just like, 'Is this gonna land with people?' There were definitely periods of doubt that I think we all had, even though we knew that what we were reading on the page and what we were shooting on a day to day basis, we felt like it was great. So yeah, I think it was a pretty pleasant surprise. Once, you know, three, four or five episodes in all of a sudden it was like, Oh, wow, like people actually, actually dig this
Kevin Alves: I think the weekly release was really cool for us. Because we got to see things grow and have people talk about and discuss theories. It was so cool.
Sophie Thatcher: I wasn't surprised. I feel like this is a perfect genre piece. You've got [Yellowjackets pilot director / EP] Karyn Kusama attached to it. She's the queen of horror. And that was one of the reasons why I wanted to do the project. And so I feel like it just naturally happened. And with all the 90s references, the cast, I think it made sense.
Liv Hewson: I remember feeling like before anything had aired when we were filming the first season. I remember feeling like if we pull this off, it's gonna be great. If we stick the landing here, it's gonna be really special. And it's nice that that's happened.
Yellowjackets Season 2 premieres March 24.